Karnataka Gets First In-House Washing Machine For Buses
The Karnataka State Road Transport Corporation (KSRTC) launched the first of its kind in-house washing machine for buses at the depot of Bengaluru Central Division.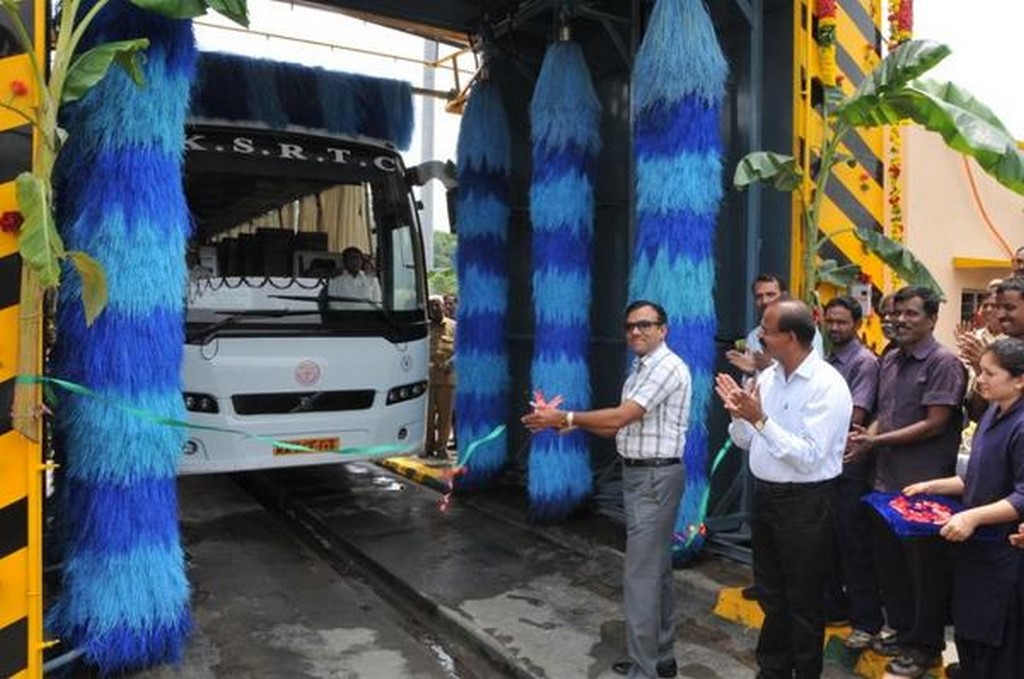 Most of us keep the vehicles we drive spic and span, be it a two or a four-wheeler. I don't think anyone would like to drive dirty vehicles unless forced to do so for some reason or the other. Let's come to buses now. A general observation is that interstate buses tend to be dirtier than intra-city buses. This is due to the fact that interstate buses travel longer distances through different environmental conditions in a specific amount of time, as compared to normal city buses.
To tackle the problem of dirty buses, the Karnataka State Road Transport Corporation (KSRTC) opened the first of its kind bus washing machine. It was inaugurated by Rajender Kumar Kataria who is the Managing Director of KSRTC. The new machine has been installed at the Bangalore Central Division depot and will be able to operate 121 schedules with 128 different Volvo buses every day. According of officials, only two brushes were previously used to wash the buses. But the new machine now has six brushes on each side that will definitely help in improving wash quality and the time spent for each wash as well. An additional brush has also been fitted to clean the roof of buses.
Soap oil will be used to clean the vehicles which will be sprayed automatically and each bus will only take as much as seven minutes to get a complete wash of the exteriors. Now on, all KSRTC buses will be given a soap bath in automatic washing machines across all depots of Bengaluru. The new built-in washing machine for buses was installed in Shantinagar bus depot as well. The new machine which costs close to Rs. 7 lakhs will help in enhancing the quality of washing, reducing manpower while also saving more time.
Source – DeccanHerald.com