Kawasaki Considering Ninja ZX-6R Launch In India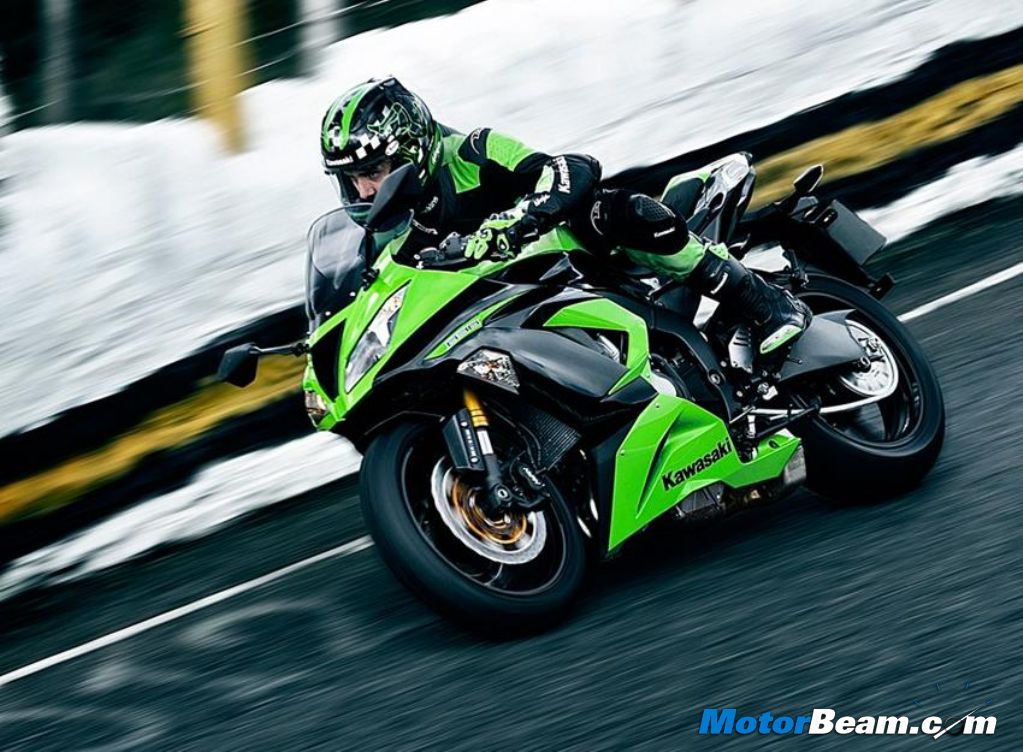 Kawasaki is considering the launch of the ZX-6R in India but the need for homologation process for the bike is the real hinderance in coming to a concrete decision. The Kawasaki Ninja ZX-6R will have to be homologated since its a sub-800cc motorcycle. This rule of homologating sub-800cc bikes has led to manufacturers not launching middle-weight motorcycles in India. Homologation is not only a costly affair but also a time consuming one. Kawasaki already sells locally assembled Ninja 650 in India.
The Kawasaki Ninja ZX-6R sees the return of the 636cc engine in its latest iteration. The supersport bike was powered by a 599cc engine for a long time. The 636cc inline-four powerplant of the Ninja ZX-6R pumps out 130 BHP of peak power at 13,500 RPM and 70.5 Nm of peak torque at 11,500 RPM. There are two engine modes – Low (80% power) and High (100% power). There is a three mode traction control as well and ABS is optional. The Ninja ZX-6R competes with the Yamaha R6 and is expected to be priced around Rs. 10 lakhs.
The Kawasaki Ninja ZX-6R uses a light weight aluminium chassis and has a very aggressive aerodynamic design. The bike features a 17-litre fuel tank and the claimed mileage is 18.7 km/l. If Kawasaki locally assembles the Ninja ZX-6R in India, it could do decent numbers but honestly our roads are more suited for the Ninja 650 which isn't as aggressive as the Ninja ZX-6R. Currently no manufacturer offers a supersport motorcycle in India as our road conditions don't make it easy to ride such track machines.
[youtube:http://www.youtube.com/watch?v=53irTWZz458 540 375]