Kawasaki Ninja ZX-25R Dyno Specs Revealed
The power and torque figures are revealed with its latest dyno test.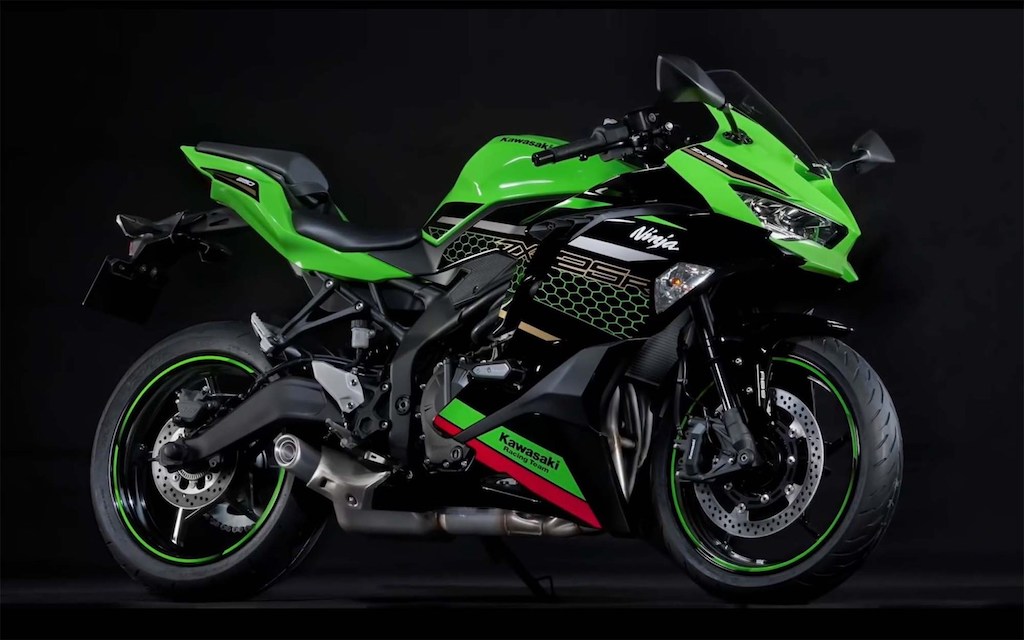 The Kawasaki Ninja ZX-25R specifications are finally out with a recent dyno test of the motorcycle. This is still kept officially under wraps by the Japanese bike maker. They have revealed a lot about the bike including the price but not the power and torque figures. Now the figures of the dyno test are finally out.
The bike produces peak power of 41.4 HP at 15,350 RPM and peak torque of 20.8 Nm at 12,700 RPM in its stock form with the 250cc, in-line 4-cylinder engine.
With the Akrapovic exhaust, it produces 43.3 HP at 15,450 RPM and torque of 21.5 Nm at 12,500 RPM. The aftermarket exhaust offers better performance at higher RPM while the weight is reduced by 4.4 kg compared to the stock bike.
The dyno figures are usually 10-15 percent lower than what the crank figures. We can expect Kawasaki to come up with a claim of around 47 HP when they finally announce the official figures to the world.
Some of the equipment includes Showa SFF-BP fork and a back-link rear suspension. It will also come with Kawasaki Traction Control, Kawasaki Quick Shifter, power modes, etc.
Kawasaki Ninja ZX-25R Dyno
It makes 41.4 HP at 15,350 RPM
Produces 20.8 Nm at 12,700 RPM
These are the dyno figures tested with stock and Akrapovic exhaust
Source – tmcblog.com