Kia Sonet To Get Clutch-Less Manual Gearbox
The Sonet will get one of its kind transmission making its debut in India.
Yes, you read that right. Kia Sonet is getting a clutch-less manual transmission. The South Korean carmaker is working on this technology since a long while. They are finally ready to make its debut with the new compact SUV.
No, it's not like an AMT transmission. It has the regular stick shift manual gearbox and you can change the gears yourself without using the clutch pedal, which is not present in the car. It has only the brake and accelerator pedals on the floor board.
The only thing you need to do while shifting the gears is press a button on the gear lever then shift. It's like a small button which you generally see on automatic gear levers.
With this new technology, there will be not stress of using the clutch repeatedly in traffic and on the upside you have the control over the gears. Moreover, this gearbox will offer better fuel efficiency than automatics.
A few weeks back we were discussing about manual and automatic transmissions and how the preference is shifting to automatics in the crowded cities. Will this new clutch-less tech offer the best of both worlds? We'll only get to know once we drive it but until then it looks like an interesting new innovation in the Indian market.
The Kia Sonet was showcased at the Auto Expo 2020 in a concept form. It is likely to hit the showrooms by August if there is no delay in production.
Kia Sonet Clutch-Less
The compact SUV will get a first in segment clutch-less manual transmission
This tech offers the fun of shifting gears without having a clutch pedal
The Kia Sonet is expected to launch by August this year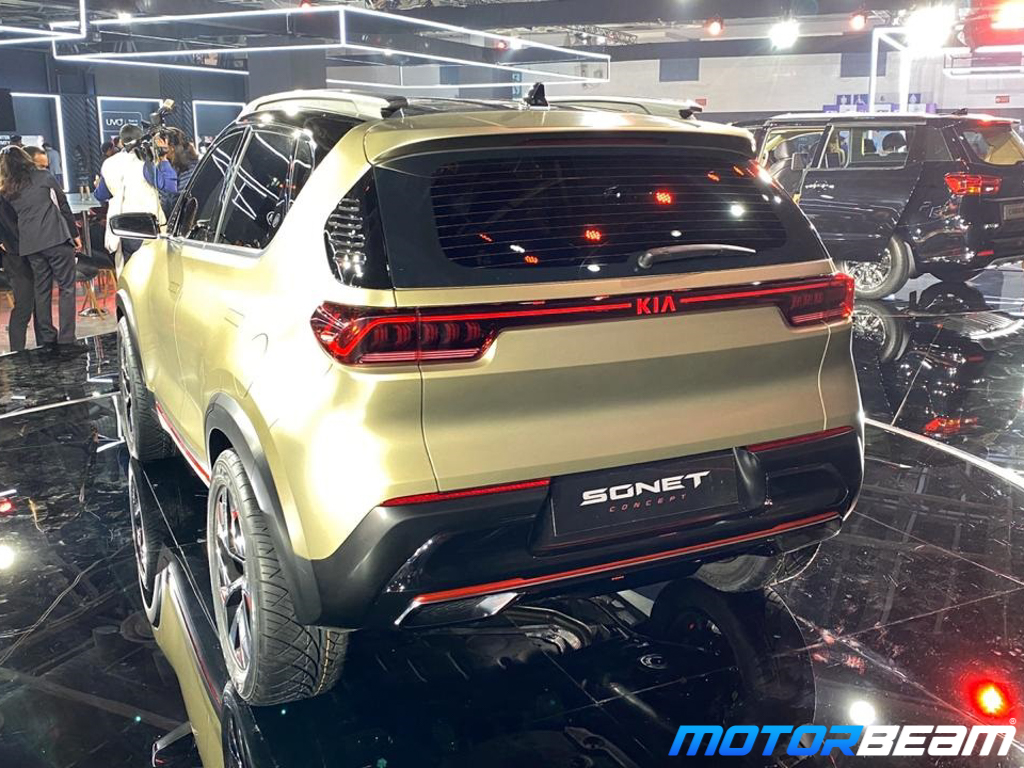 Source – FinancialExpress.com