Kawasaki To Launch Ninja 300R Next Month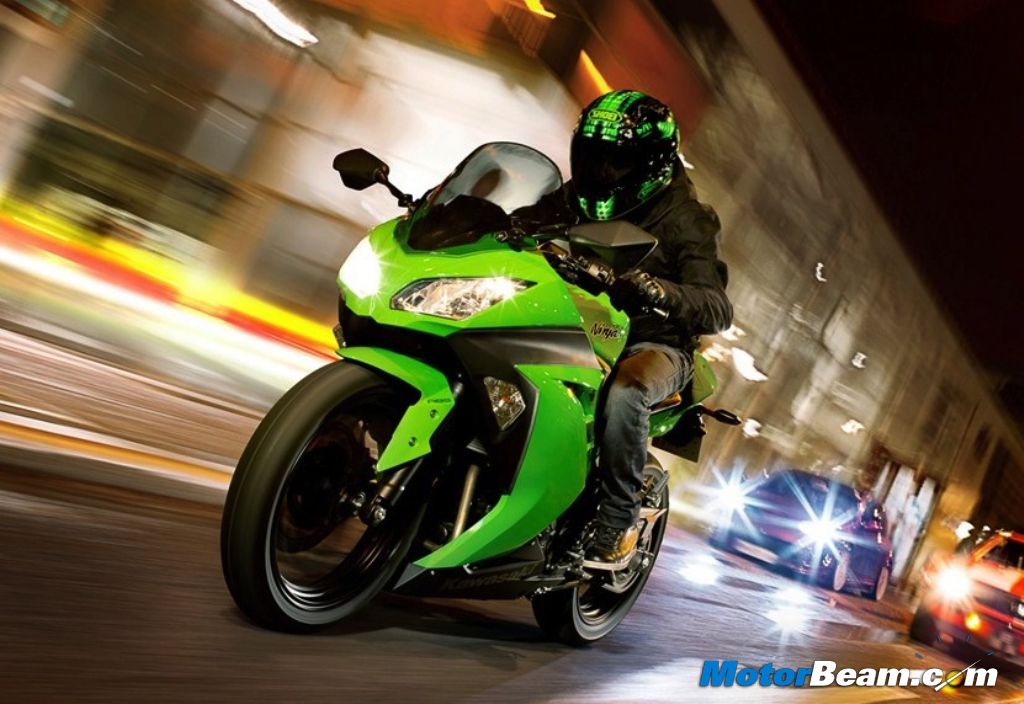 The launch of the Kawasaki Ninja 300R has been widely anticipated in India. There have been multiple dates for the launch but nothing concrete emerged. Our friend Rohit Paradkar from OnCars.in has tweeted about the launch taking place by the end of this month. We called up a Kawasaki (aka KTM) dealer to find out more about the launch and were told the Ninja 300R launch will happen on the 10th of April. The dealer states that the Ninja 250R has been discontinued in India and Kawasaki's India line-up will consist of only the Ninja 300R and Ninja 650.
The Kawasaki Ninja 300R will be offered in green and white colours for India. The motorcycle is almost identical to the 2013 Ninja 250R in terms of styling but is powered by a bigger engine which churns out higher output. The 300cc parallel-twin engine has dual throttle valves and belts out 39 PS of power at 11,000 RPM with 27 Nm of torque at 10,000 RPM. The 6-speed gearbox uses a slipper clutch and the bike weighs 172 kgs. The dealer informs us that the Indian Ninja 300R will not be offered with ABS. We won't go by his word yet because a bike as potent as the Ninja 300R shouldn't be offered without anti-lock brakes.
When we asked the pricing of the Kawasaki Ninja 300R from the pro-biking dealer, he told us that no confirmation is there yet but the price is expected to be around Rs. 4.25 lakhs. Considering the old Ninja 250R was priced at Rs. 3.70 lakhs, the 300R is expected to be near the same price bracket as mentioned by the dealer. The price difference between the 250R and 300R globally is $1000 (Rs. 54,000/-). Bookings of the Ninja 300R start by the end of this week for Rs. 50,000/-. Meanwhile check the photo gallery of the 2013 Ninja 250R, as the Ninja 300R is identical to it in styling.
Source –
Rohit Paradkar on Twitter