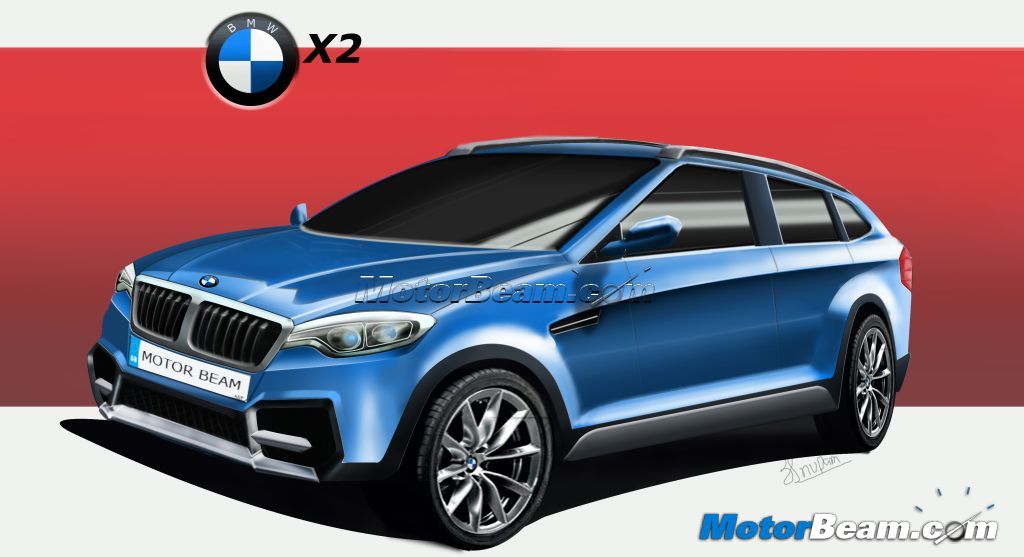 All luxury car makers are heading to make a compact SUV, Audi has already bought out the Q3, while Mercedes-Benz is working on the GLA. However it was BMW which really kick started the compact SUV segment with the launch of the X1. The BMW X1 has been a massive success for the Bavarian automaker, resulting in tremendous increase in sales in emerging markets like India and China. Now BMW is plotting its next move, by working on another SAC, a segment which was again started by BMW. SAC stands for Sports Activity Coupe and is a mix of an SUV and a coupe. BMW calls its SUVs as SAVs (Sports Activity Vehicle).
The first SAC which is already making raves around the world is the BMW X6. The X6 is also offered in M flavours and is positioned about BMW's flagship SUV (or SAV as BMW likes to call it), the X5. Thus the BMW X6 is not a very affordable proposition. Now BMW plans to give X6 lovers an affordable alternative with the launch of the X2 SAC, expected to arrive by 2016. The BMW X2 will rub shoulders with the Audi Q2 and Mercedes GLC. Jaguar is also said to be working on a crossover which might rival the German trios compact SACs.
The BMW X2 will be based on the next generation X1 platform, which means it will be a front-wheel drive vehicle, underpinned by BMW's UKL platform. The vehicle is not going to be a very practical alternative and will be for those looking for something really exciting and exclusive. Like all BMW's, the X2 will feature a very functional interior, loaded with equipment. Power will come from the same set of engines which power the X1, thus the 2.0-litre diesel is going to be the popular model of choice in India. The BMW X2 will sit right between the X1 and X3 in BMW's line-up, which means its price in India is expected to be around Rs. 35 lakhs. BMW is also working on the X4, which is expected to arrive next year.