Kawasaki Z800 Launched In India, Priced At Rs. 8.05 Lakhs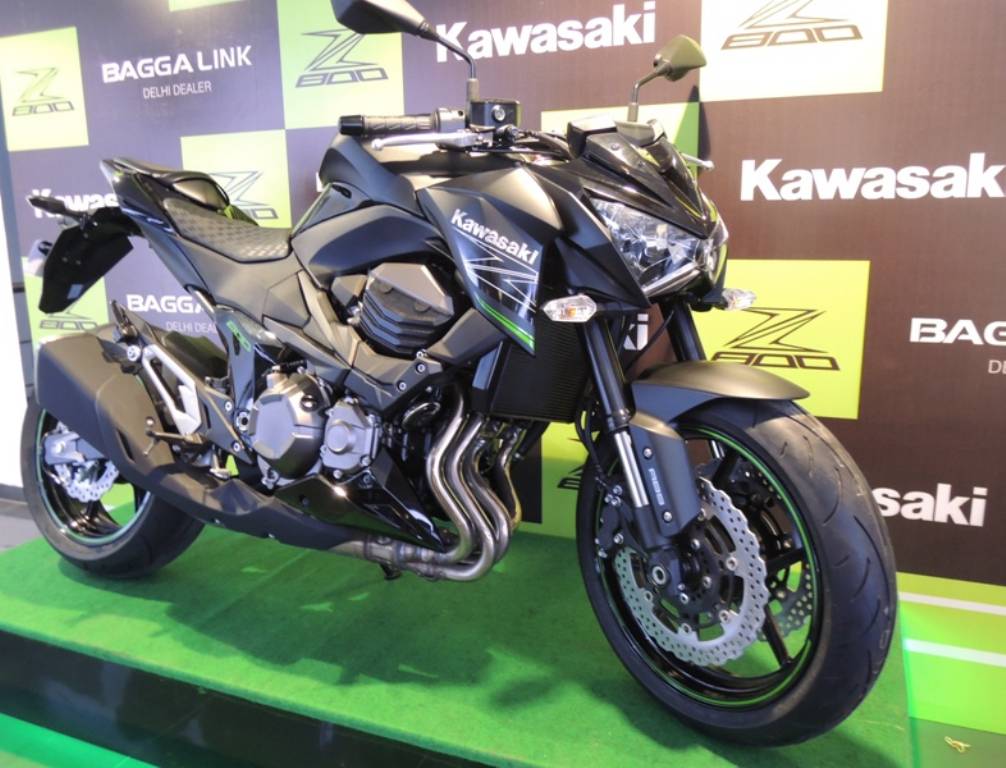 Kawasaki has adopted a top-down approach for India after it went independent. The Japanese firm launched the ZX-10R and ZX-14R last year, following up with the launch of the Z1000 and Ninja 1000. The ZX-14R is Kawasaki's flagship bike and the most expensive one too while the Ninja 1000 and Z1000 are priced at Rs. 12.50 lakhs. Now the company has launched the Z800 priced at Rs. 8.05 lakhs (ex-showroom, Delhi) and Rs. 7.90 lakhs (ex-showroom, Pune), the prices are introductory. Maybe the next launch will be of a cheaper product like the ER-6n at Rs. 5 lakhs or the Ninja 250SL at Rs. 2 lakhs.
The Kawasaki Ninja Z800 is powered by a 806cc, in-line 4-cylinder engine which outputs 113 PS of power and 83 Nm of torque. This motor gives the Z800 outstanding performance even though the weight is quite a bit at 231 kgs. Kawasaki has equipped the Z800 with the best bit of features like ABS, upside-down forks, etc. The bike will compete directly with the Ducati Monster 796 which isn't available as easily as this Kwacker. Kawasaki has two dealerships in India and the second one was inaugurated today at the launch of the Z800 in Delhi. The bike is offered with a range of accessories including a visor, axle slider, engine guard and tank pad.
Kawasaki is very optimistic about India. The company sells its locally assembled models (Ninja 300 and Ninja 650) through Bajaj-KTM's probiking network (comprising of more than 50 outlets). Kawasaki plans to expand its exclusive superbike showrooms to 5 outlets by end of 2015. The company sold 1025 units last year, 25 of which were CBUs while the rest were locally assembled models. Except the Ninja 300 and Ninja 650, all Kawasaki bikes in India are brought in via the CBU route and local manufacturing will be considered only when volumes are more than 200 units per model.
Kawasaki plans to sell 40% more locally assembled models this year while 400 units of the CBU models is targeted in the same time frame. The company's next launch is likely to be the Versys 1000 and slowly we could see the complete Kawasaki lineup on sale in the sub-continent. The good times are indeed rolling for bikers with deep pockets.