KeyMe Offers A Quick, Easy & Convenient Digital Key-Backup System
KeyMe, a New York based company has innovated a digital key backup system through which the customers can revive their key and get it delivered within an hour.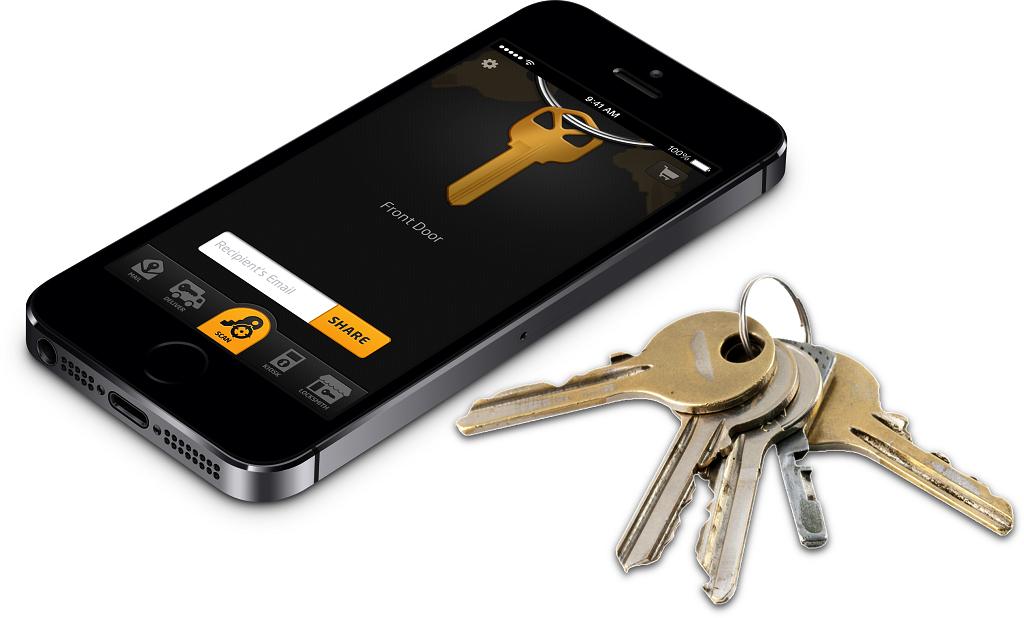 No need to hide the spare key under the door mat or inside the small bush by your door. KeyMe has come with an easy alternative through which you can have a backup of your key with them. No it is not a hard copy of your key, but a photo of your custom key in their cloud system. For this the customer has to click front and back photos of the key with a white background and upload the photo to the KeyMe cloud through the KeyMe iOS app. The 3D printed key can be customized literally in any shape. The user can retrieve the key in emergencies and get them delivered almost immediately.
The digital key storage company KeyMe has partnered with 3D printing marketplace Shapeways to let customers in New York print their own custom keys in materials like brass and plastic. The tie-up is an easy and cheap alternative to emergency locksmith visit who charges more than USD $100. All the KeyMe user has to do is pay the company USD $60 to manufacture and deliver the key within an hour. KeyMe, founded in 2014 has raised $2.3 million in the development and expansion of the company. The inventive concept is a basic and simple solution to a very real problem. It is a much-needed pragmatic application of hi-tech 3D printing.
The company offers various levels of security through fingerprint scanner and email-identification process. The idea has both its advantages as well as drawbacks, although the concept can be beneficial for people in emergencies or who don't have time to go to the hardware store and make a copy of their keys. There is always something that can slip through the cracks. The users may have to remain cautious before uploading the data on the cloud as it opens doors for anyone agile to access. The partnership is beneficial for both the companies as they are further working on bringing some necessary innovation in the locksmith industry.