Kia Carens Top-end Manual CNG Spied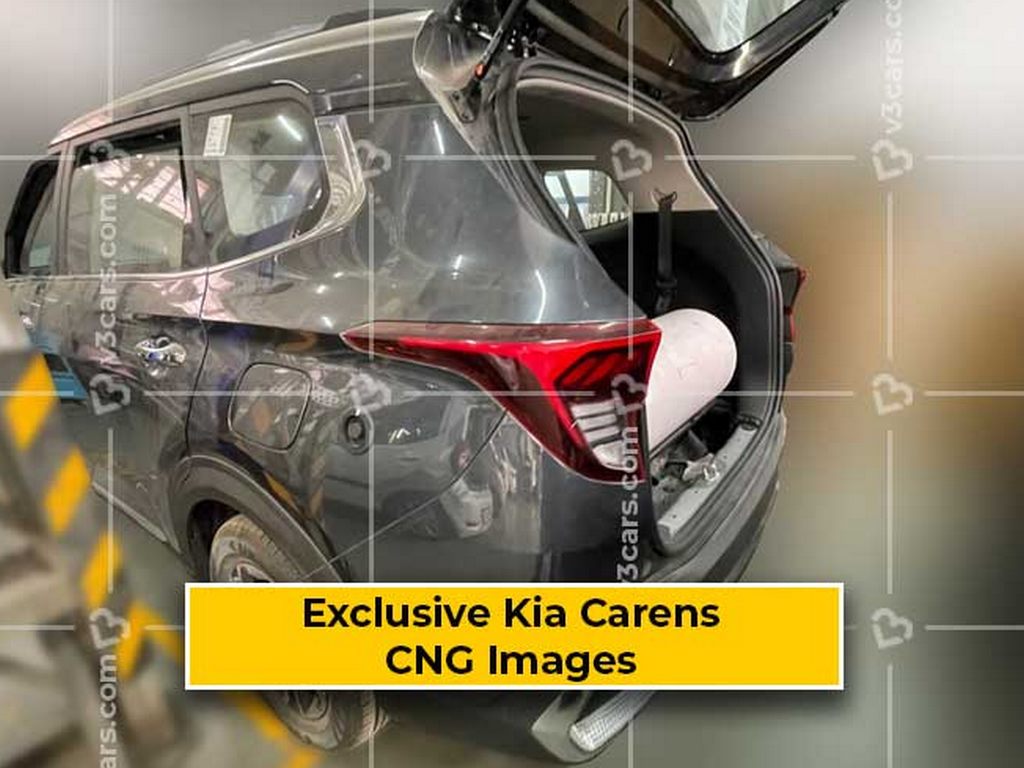 Kia Carens spied with CNG kit on its top-end manual, most probably the Luxury Plus Turbo variant
Just few days back, Kia has been spied testing its top-end Sonet with CNG kit and now the brand's latest Carens MPV has also been spotted with a CNG kit. Like the Sonet, the Carens on test is the top-end 1.4-litre turbo manual, reportedly the Luxury Plus Turbo variant.
The Kia Carens MPV was launched in India in January to take on the likes of the Maruti Suzuki Ertiga, Mahindra Marazzo, etc. Starting at an ex-showroom price of Rs. 9.60 lakhs, there's a variant for each and every type of customer. There are three engines on offer – a 1.5-litre petrol manual, a 1.4-litre petrol turbo, and a 1.5-litre diesel.
The Carens currently has a waiting period that extends up to 5 months for select variants. The car has also witnessed a price hike up to Rs. 50,000/- a couple of weeks back. With such a demand already prevailing the market, Kia might spice things up with this CNG variant.
Interestingly, the Carens pictured with the CNG kit is a the top-end petrol manual which gets the 1.4-litre turbo petrol motor. With this, Kia has broken the usual trend of brands not offering CNG on their top-end models. But expect prices to increase as the Luxury Plus Turbo variant's current ex-showroom price is upwards of Rs. 16 lakhs.
As of now, it's not known which one will be launched first – the Sonet CNG or Carens CNG but whatever might be the case, Kia is going to become the first manufacturer to offer CNG on a turbo petrol variant. But there might be drop in overall power and torque figures once CNG finds its way into these powerplants.
The 1.4-litre turbo has be chosen by Kia as the 1.5-litre NA won't offer strong performance on CNG mode when hauling 7 passengers with luggage. The turbo engine produces a maximum power of 140 PS at 6000 RPM and a maximum torque of 242 Nm between 1500 and 3200 RPM. It's paired with a 6-speed manual in the top-end Luxury Plus Turbo variant.
While there's also a 7-speed DCT automatic available, the addition of CNG will further shoot prices up. Currently Ertiga comes with the option of CNG in the MUV segment. Other than that, the Eeco which sits in the A-segment also comes with the option of CNG.