Kia Carnival, Toyota Innova Rival Coming To India
Kia Carnival is expected to launch in a 7-seat model in India, to rival the Innova Crysta.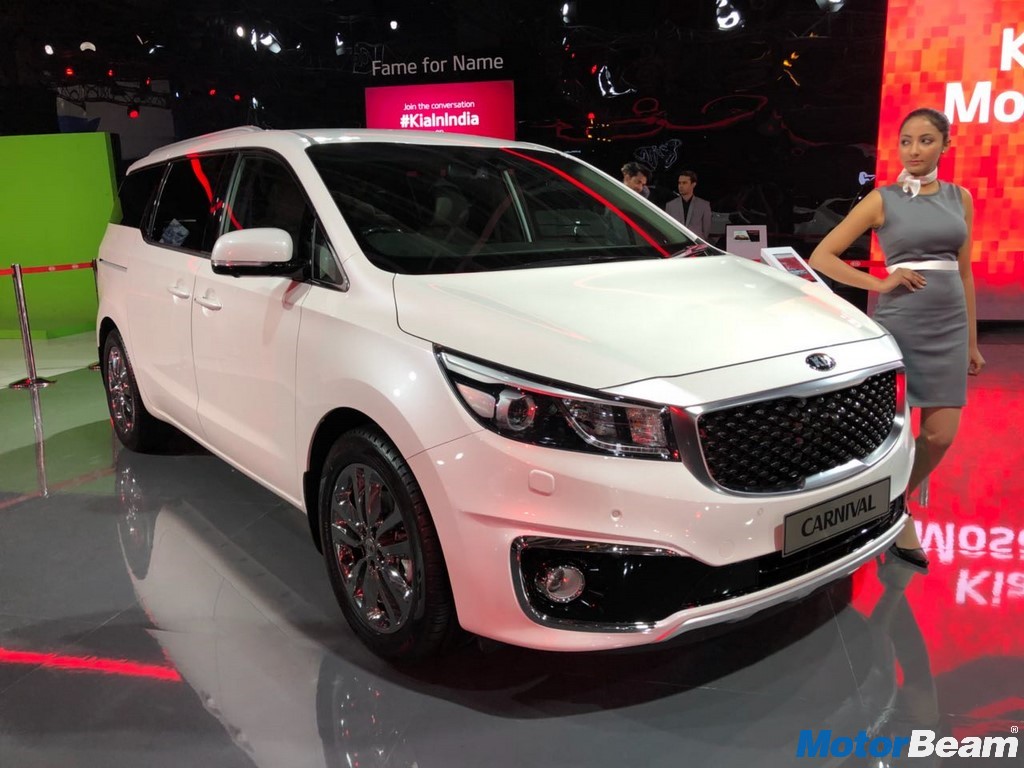 Kia Carnival, the premium MPV from the South Korean automaker Kia is coming to India. The company is expected to launch the MPV in 2020 and it will rival the Toyota Innova. Kia has done extensive research in India before deciding on the launch of their premium MPV. They believe that almost 1000 units of Kia Carnival could be sold each month in India.
Compared to the Toyota Innova, the Kia Carnival is bigger in dimensions. The Kia has a length of 5115 mm, a width of 1985 mm and a height of 1755 mm. In terms of features, the Kia Carnival is expected to be equipped with dual sun-roof, driver and passenger side airbags, a number of charging ports, and three-zone climate control. With such luxuries, the price of the SUV is likely to be more than the Toyota Innova by Rs. 2-3 lakhs.
The Kia Carnival designated for India is likely to feature a 7-seat setup. However, internationally, the Kia Carnival is available in eight, nine, and eleven seat setup as well. The Indian version of the MPV will feature captain seats for the middle row along with retractable footrests. The 7-seat model will have an emphasis on middle-row comfort.
The international model of Kia Carnival gets a 2.2-litre diesel engine which generates 200 HP. The Indian version will also be a diesel variant and it is very likely to be the above-mentioned one.
Kia's first model in India will be the production version of the SP Concept that was showcased at the Auto Expo 2018. It will go on sale in 2019. After its launch a new compact SUV will make its debut at the Auto Expo 2020.
Kia Carnival
– The MPV is likely to launch in 2020
– It is expected to be a 7-seat model loaded with a host of features
– It is likely to come equipped with a 2.2-litre diesel engine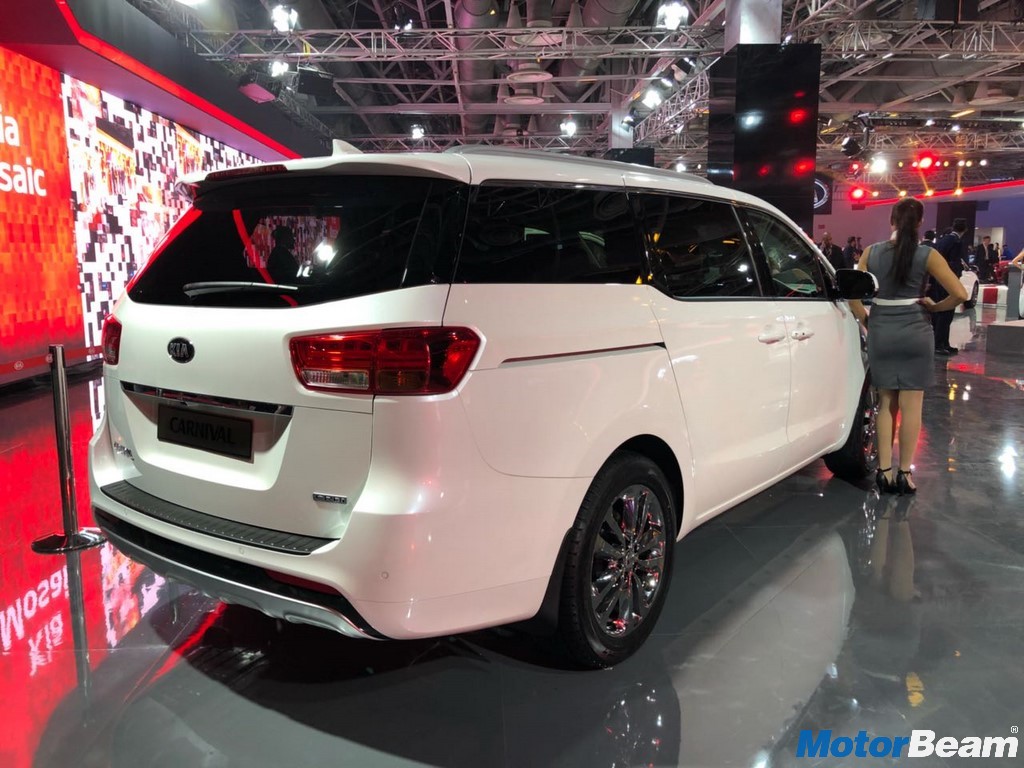 Source – AutocarIndia.com