Some customers are facing issues with Kia Seltos and its after sales.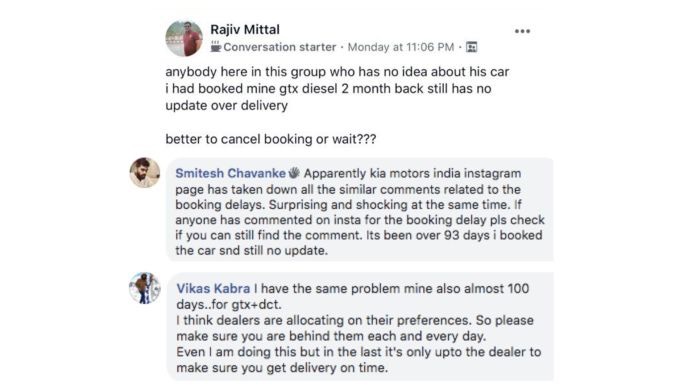 After showcasing a range of new products and India specific SP Concept at the 2018 Auto Expo, Kia Motors gathered a lot of attention from the Indian audience. The carmaker introduced their first ever product Seltos in the market this year and it instantly garnered a lot of bookings.
The Korean carmaker has received more than 60,000 bookings for the Kia Seltos and it has become the largest selling SUV in the country in the month of October. However, not many people are happy with the product and its support from Kia. Some owners and prospective buyers are facing a lot of issues which they have reported on the 'Kia Seltos Club India' group on Facebook.
A lot of people who have booked the Seltos are not getting any updates from the Kia support team about the delivery timing of their vehicle. Some have been waiting since more than 100 days and there is no response from the dealerships. Many prospective buyers have also claimed that the social media team of Kia is removing the comments of people complaining about the delivery.
There have been multiple reports regarding the DCT transmission getting heated up. Customers are sharing images on groups showing the transmission temperature warning. People having DCT issues are getting no resolution from the dealership or the company.
Some customers have given their Seltos for damage repairs and there is no progress on work from the service centre. Owners have been waiting for 15 days and even 2 months but they say no work is being done due to unavailability of parts for repair.
DCT variant owners are complaining in the group about low fuel efficiency. Even in the Eco mode with sedate driving of 40 km/hr average speed, a customer is getting 7.7 km/l of fuel efficiency.
Then there is the infotainment system display and HUD unit which is getting stuck. There are reports of customers facing issues with the display as it hangs over bumps and pot holes. They have to turn the car off and turn it back on every time the display goes off over a bump.
There are complaints about the cruise control too. A customer was driving on cruise control and when he applied the brakes the accelerator pedal got disengaged instead of the cruise control system being disengaged. The car eventually came to a halt as he couldn't accelerate.
A customer in Rajasthan has faced multiple issues in the Seltos and poor support from the Kia team. First the display glitch which didn't get resolved at multiple service centres and took a lot of time. Followed by a yellow warning light and the customer being asked to drive at 80 km/hr max. Eventually they saw white smoke coming out from the centre AC vents with strong bad smell and stopped in the middle of the highway.
There is no official word from Kia about these issues being resolved or any recall to fix the problems of the affected units. The carmaker needs to improve their customer support and after sales service in order to maintain their brand image in the Indian market. It becomes an uphill task to carry a good brand image if customers start losing trust in the company and its products
Kia Seltos Problems
– Some owners and prospective buyers are facing issues with Kia product and its support
– Multiple problems reported about the Seltos including gearbox, electronics, mileage, etc.
– Customers not being updated about the delivery status of their cars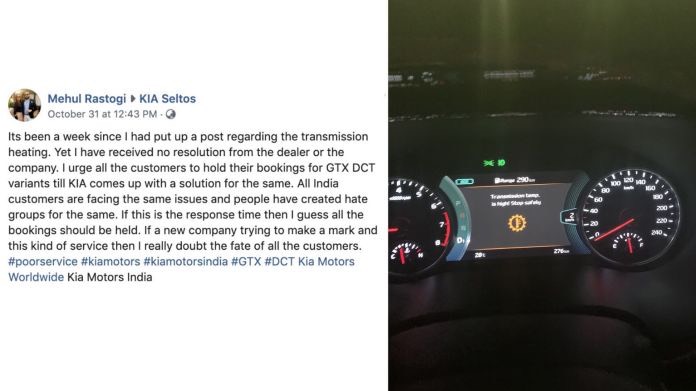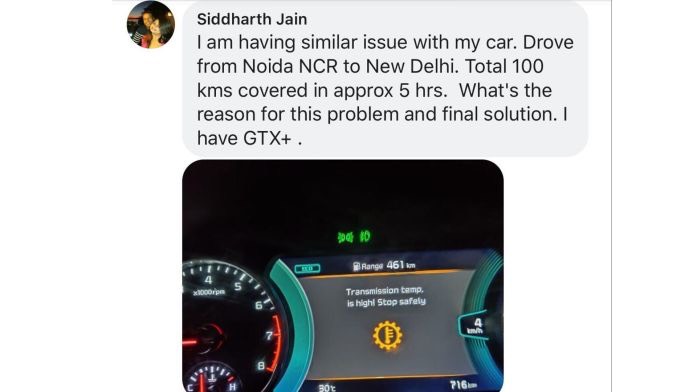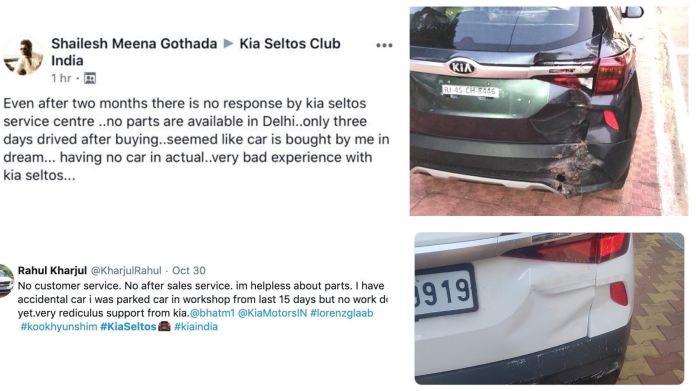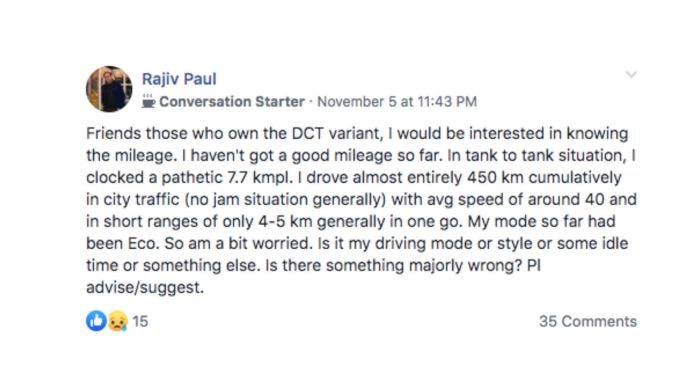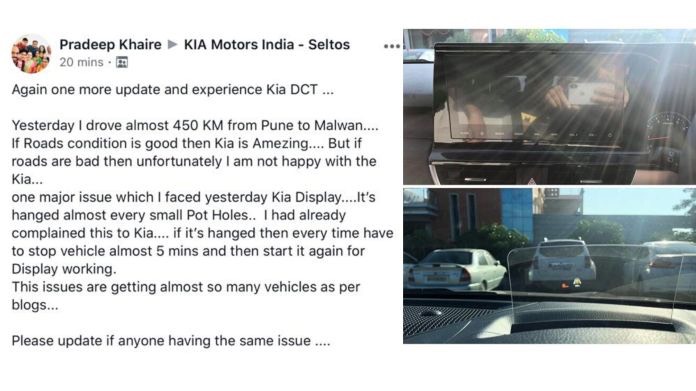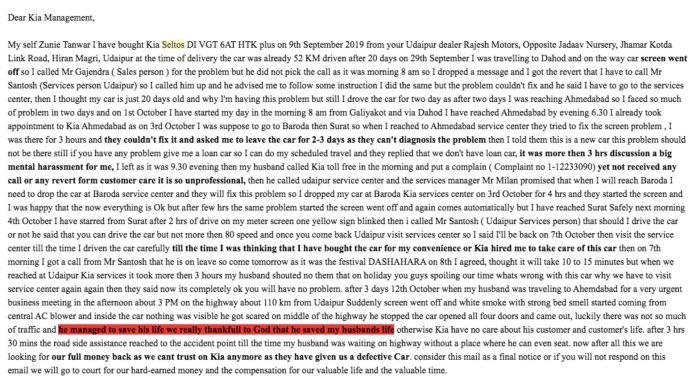 Source – Kia Seltos Club India On Facebook