KTM RC 390 Cup Racebike Released In America, Costs Rs. 6.21 Lakhs
KTM Motorsports has announced important details about the race competition KTM RC 390 Cup Racebike. The bike will be on sale for participants of the upcoming 2015 RC Cup Series.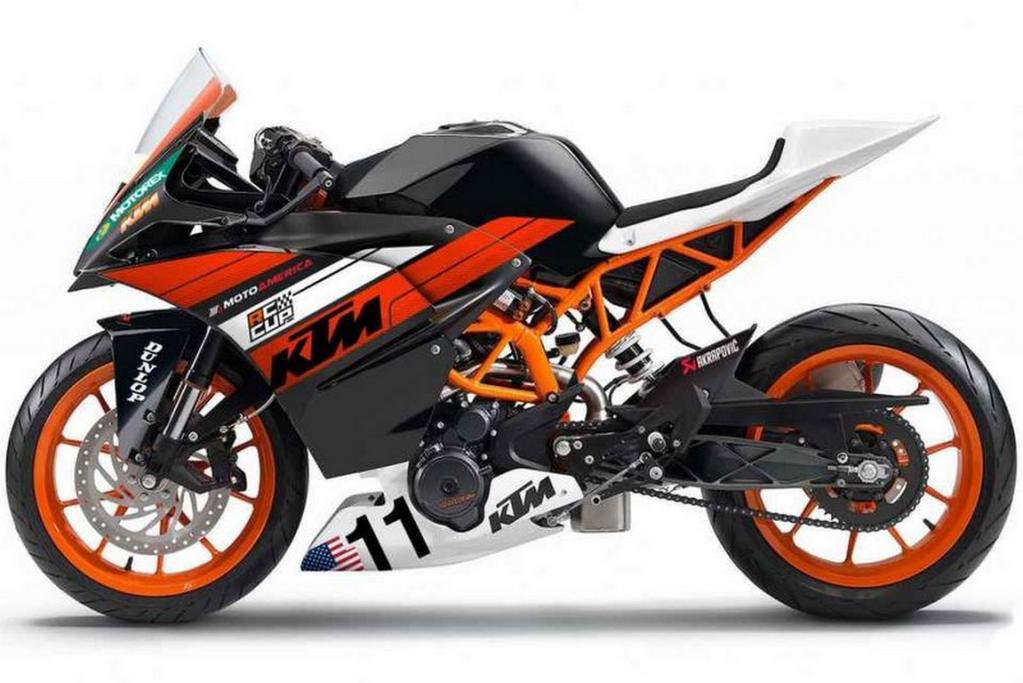 In a bid to make entry to competitive racing in America more affordable, KTM has introduced the RC 390 Cup Racebike which is priced at $9999 (Rs. 6.21 lakhs). The bike comes with a plethora of upgraded components and isn't street legal. The RC 390 racer would produce close to 38 HP of power and the engine would be sealed when the bike is delivered. For servicing the bike, one would need assistance of HMC racing who is KTM's trackside partner. Riders will have access to KTM/HMC technicians and KTM rider Chris Fillmore would provide them professional guidance.
The RC Cup series would allow riders between the age group of 14-22 years (yes 14 years!) holding an AMA Superstock Limited license to participate. The bike comes with close to 40 PowerParts (KTM approved after-market parts). Some of these are – titanium Akrapovic exhaust, fully adjustable WP Racing shocks and racing windshield. Although the Street Legal KTM RC 390 makes 43 HP, the RC Cup Racebike will be faster and more agile due to lesser weight and tuning done specifically for racing purpose. Modified street legal RC 390's won't be allowed to participate in the race.
KTM's partnership with HMC Racing will benefit the riders during the racing weekend. HMC Racing will have a hospitality area for riders, technicians for technical assistance, parts available for purchase if needed and would also perform safety check on the motorcycles prior to the race. The RC Cup Racebike will be available in limited numbers and can be pre-ordered from 19th January to 15th February. To request a KTM RC Cup Racebike, a rider will have to provide a $1000 deposit (refundable) and a copy of their AMA Road Racing Superstock Limited license. The bikes will be sold on a first come first serve basis.