KTM RC16 MotoGP Bike Revealed For 2017 Season
KTM RC16, the brand's superbike which is all set to compete in MotoGP next season, was revealed recently at the Red Bull Ring in Austria. It will be seen racing in MotoGP for the first time, come November at Valencia.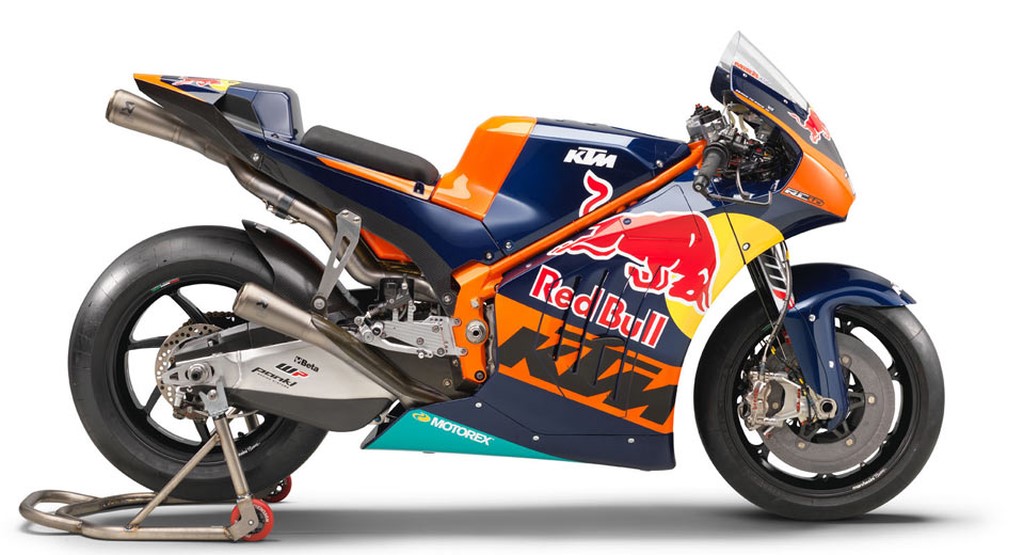 KTM, a name synonymous with track inspired performance and mean looking beasts, has stayed true to its racing heritage with their latest move. The Austria based manufacturer has revealed its 2017 MotoGP livery and will compete at the highest level next season after years of participation in the lower leagues.
The MotoGP contender, dubbed as RC16, has withstood a lot of rumours and has also undergone an ample number of test sessions. The livery was revealed at the Red Bull Ring over the weekend's Austrian Grand Prix, and was tested for a few demo laps around the circuit before lights out.
The KTM RC16 MotoGP bike will be seen racing come November with Mika Kallio riding it for the season finale at Valencia as a wildcard. Four more test sessions are yet to be completed and the bike will truly be in full shape after that. Mika Kallio will continue with the team, to serve as a test rider for next year.
Bradley Smith and Pol Espargaro, the current Yamaha Tech3 riders, will spearhead the KTM team next season. A lot of KTM rivals like Ducati, Aprilia, Yamaha and Honda have already stamped their marks on the grandest stage in motorcycle racing. Perhaps the blue and orange hues wouldn't be a rare sight on the podium for next season with this kind of racing valour.
KTM RC16 MotoGP Bike
– The company is all set to compete in the MotoGP, after competing for years in Moto2 and Moto3
– The bike has undergone 9 tests already and will undergo 4 more before Valencia in November
– The team has recruited current Yamaha riders Bradley Smith and Pol Espargaro for next season
– KTM staying true to its race inspiration, will vie against the likes of Ducati, Aprilia, Honda and Yamaha