Lamborghini Teases Mumbai With Upcoming Showroom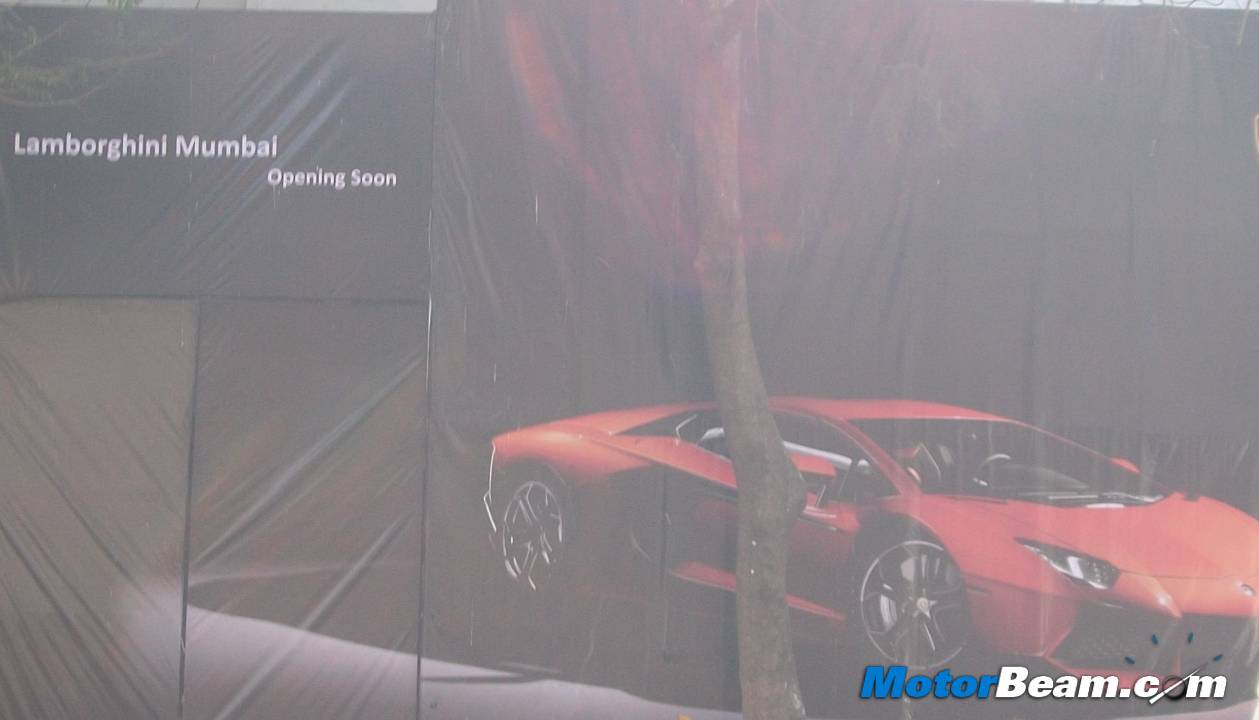 Almost 10 months ago we reported about Lamborghini's plan of setting up its second showroom in India at Mumbai. Now the showroom is just about to open up as banners have started to pop up in the city. The first showroom came up in Delhi almost six years ago and is handled by Exclusive Motors. Lamborghini's Mumbai showroom will be handled by Autohangar and is expected to be inaugurated this summer. The showroom is located in South Mumbai at Prabhadevi and has already become the talk of the town. The Lamborghini showroom is located within 1 km radius of Mercedes-Benz, Volkswagen and Skoda showrooms.
Till date, there is only one showroom of Lamborghini but still there are quite a few Gallardo supercars on Mumbai roads. Once Lamborghini opens up its own dealership, we can expect the number of bulls to increase drastically. Currently Lamborghini sells the Gallardo and Aventador in the Indian market. This year Lamborghini plans to sell 30 cars in India and the financial capital will play a pivotal role in achieving those sales. The cars are brought in as CBU's but are modified to run on Indian fuel instead of high octane fuel which is not available so easily.
Thanks to Rohini Chopra for the tip.