Lamborghini Unveils New Gen Countach – The Poster Car Is Back!
Lamborghini will be making only 112 units of the 2022 Countach, a reference to the original's 'LP 112' internal project name
Lamborghini has unveiled the new Countach in celebration of the 50th anniversary of the original and definitive supercar.
Officially called the Countach LPI 800-4 (LPI stands for Longitudinale Posteriore Ibrido) the supercar pays homage to its predecessor.
It borrows a lot of styling cues from the original and maintains the wedge-shape too. The sleek headlights, small nose, low body, air scoops on the rear deck give it inimitable presence.
Lamborghini has made use of carbon-fibre to make both the chassis and the body panels of the new Countach, which weighs 1595 kg (dry).
Inside, there is a digital instrument cluster, an 8.4-inch touchscreen, Apple CarPlay connectivity, a 'photochromatic' roof and there are carbon-fibre bits everywhere.
Powering the 2022 Lamborghini Countach is a 6.5-litre naturally aspirated V12 motor that puts out 774 HP and 720 Nm of torque. It comes paired to a 7-speed automatic gearbox which sends the motor's power to all 4 wheels.
Assisting the engine is a 48 V electric motor that makes 33.5 HP and 35 Nm of torque. It draws power from a super capacitor and the whole electrical assist system weighs 34 kg.
All in all, the 2022 Lamborghini Countach makes 807.5 HP, can finish the 0-100 km/hr sprint in 2.8 seconds, 0-200 km/hr run in 8.6 seconds and hit a top speed of 355 km/hr.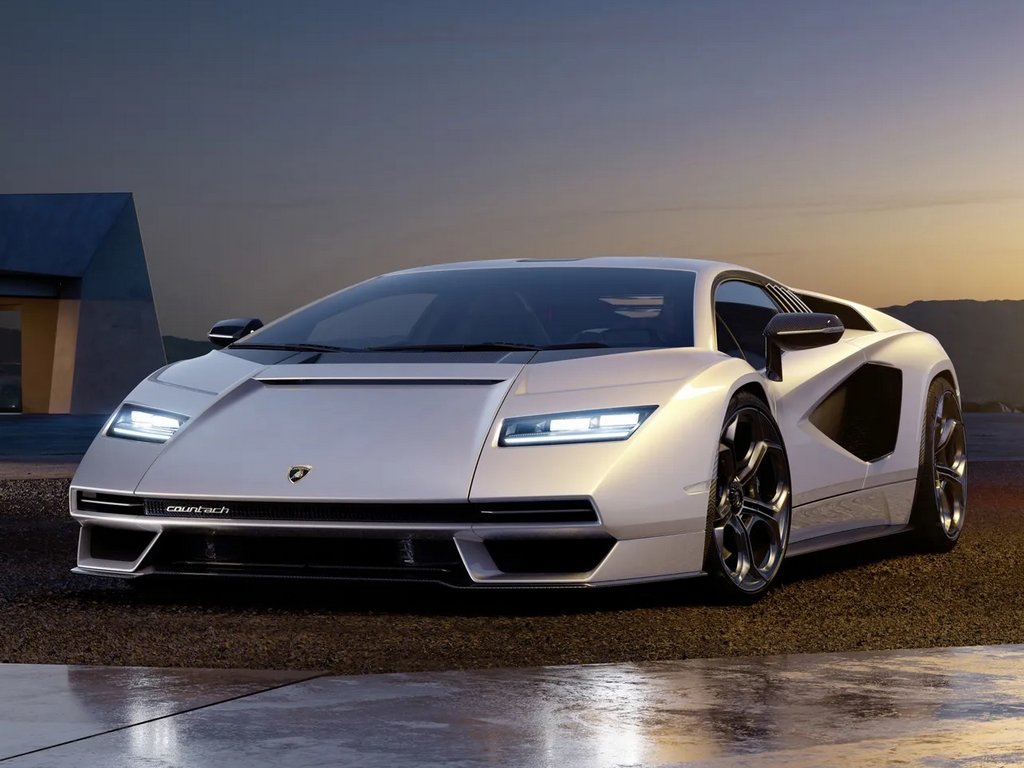 Although the Italian firm has not revealed the asking price of the supercar, it has stated that deliveries will begin in the first quarter of next year.