Land Rover PLA Plant Tour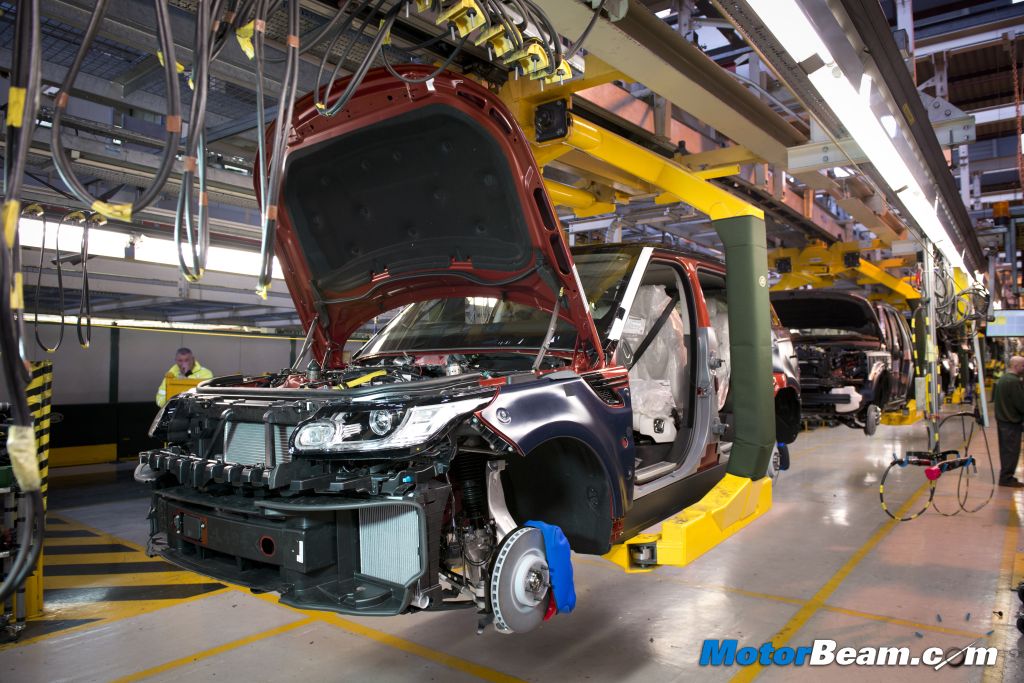 Jaguar Land Rover are on a roll, with sales being at their all time peak for the company. The British manufacturer is now moving towards extensive use of aluminium, a move which has several advantages. However JLR are definitely not new to using an all aluminium structure. The third generation Jaguar XJ (X350) which was launched way back in 2003, featured an all aluminium body. The XJ has since then always used an all aluminium structure.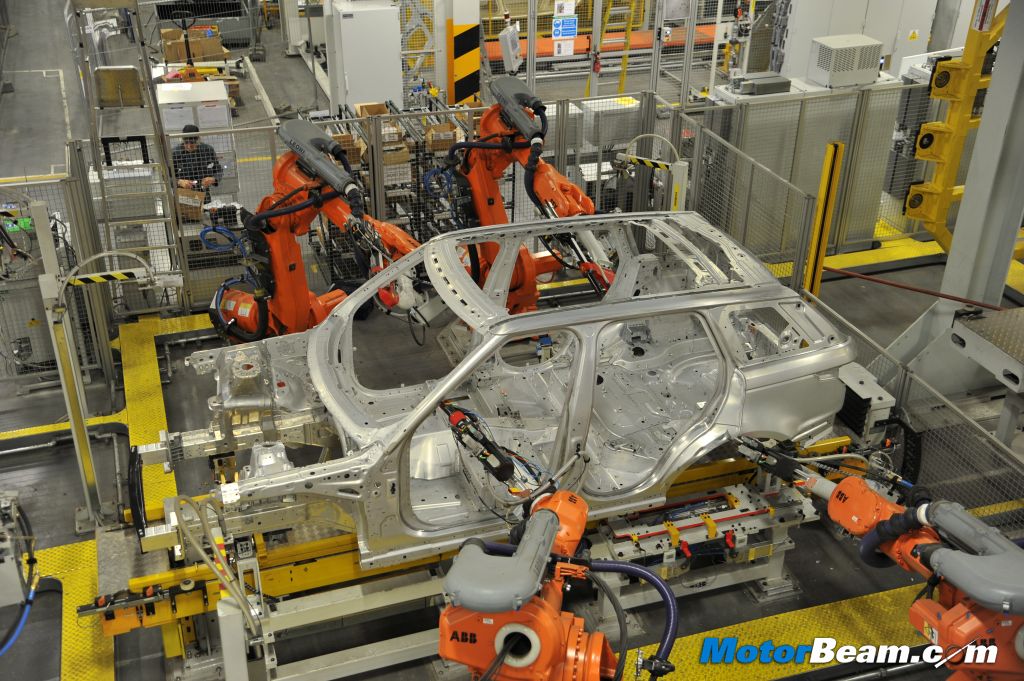 Last year, Land Rover launched the fourth generation Range Rover, which too featured an all aluminium body. This new platform is called Premium Lightweight Architecture (PLA) and is used by the new Range Rover and second generation Range Rover Sport, which are manufactured at the company's PLA plant at the Solihull facility. All Land Rover models (except the Evoque) are made in Solihull and the plant is as old as the company itself. Land Rover's Solihull factory also houses the PLA plant which is one of the largest car plants in the world to use aluminium so extensively.
Aluminium has many benefits, such as weight reduction, higher strength, increased flexibility and more durability. The new Range Rover is the world's first all aluminium SUV, which has helped Land Rover reduce weight to the tune of 420 kgs over its predecessor. The Range Rover uses 2 rolled section roof bow, 9 high strength alloy profiles, 4 tubular braces, etc. It utilizes high pressure die castings with 14 aluminium body structural castings and 2 magnesium castings which are bonded and integrated using complex geometry.
The PLA plant has a very flexible line and can build Range Rover and Range Rover Sport in left hand drive and right hand drive configurations at the same time. Advanced robots work on complex processes to put components together. The company uses rivets to bond various parts, a process unique to aircraft development. The PLA plant is very well laid out with high focus on safety.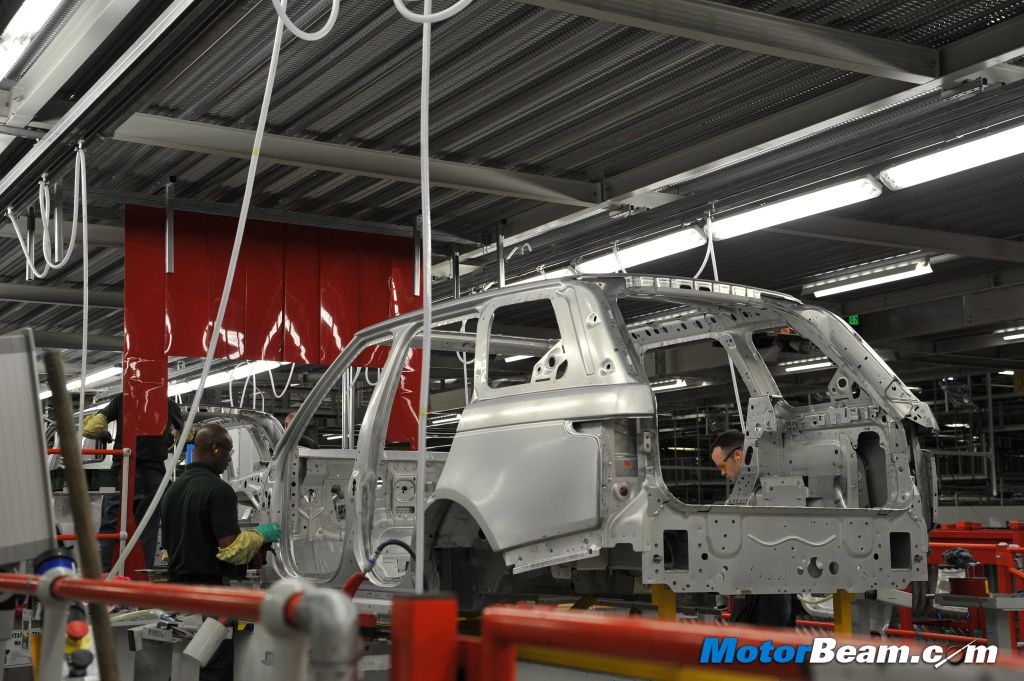 The aluminium production line at Solihull has a capacity to produce 1.5 lakh vehicles per annum. Currently it produces 40,000 units of the Range Rover and 60,000 units of the Range Rover Sport. The balance 50,000 units will be used by a new flagship Land Rover, which will be even more luxurious than the Range Rover. We wonder how Land Rover will manage to better their current flagship.
The Range Rover Sport is a full sized SUV with serious off-roading capability. It is a vehicle which can give some sports cars a run for their money. The body shell of the Sport weighs only 12 kgs more than that of the Volkswagen Golf and MINI Countryman, such is the saving in weight due to aluminium.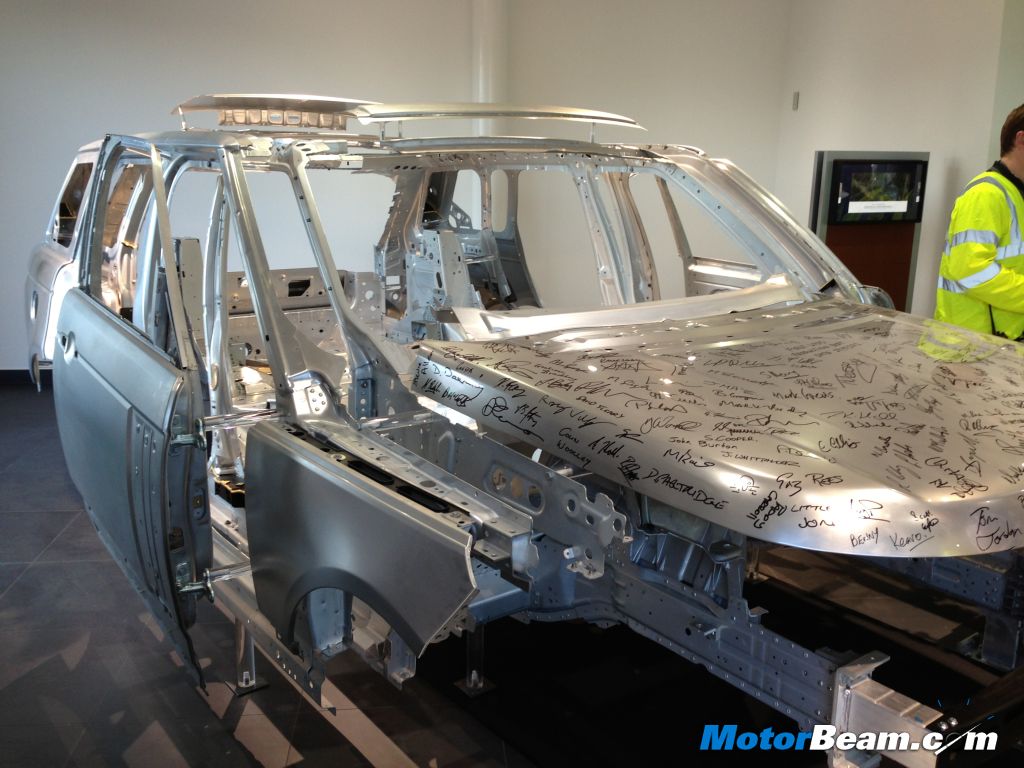 People who have worked on the Range Rover project have signed the body shell which is placed at the entry of the plant. Jaguar Land Rover's relentless pursuit to bring more aluminium cars will result in the next generation XF and XK to use aluminium underpinnings. Thus the British automaker will be drastically increasing its use of aluminium in the near future and has plans to set up a plant in Saudi Arabia, where the world's largest aluminium smelting facility is located.