Audi Hybrid Supercar Under Development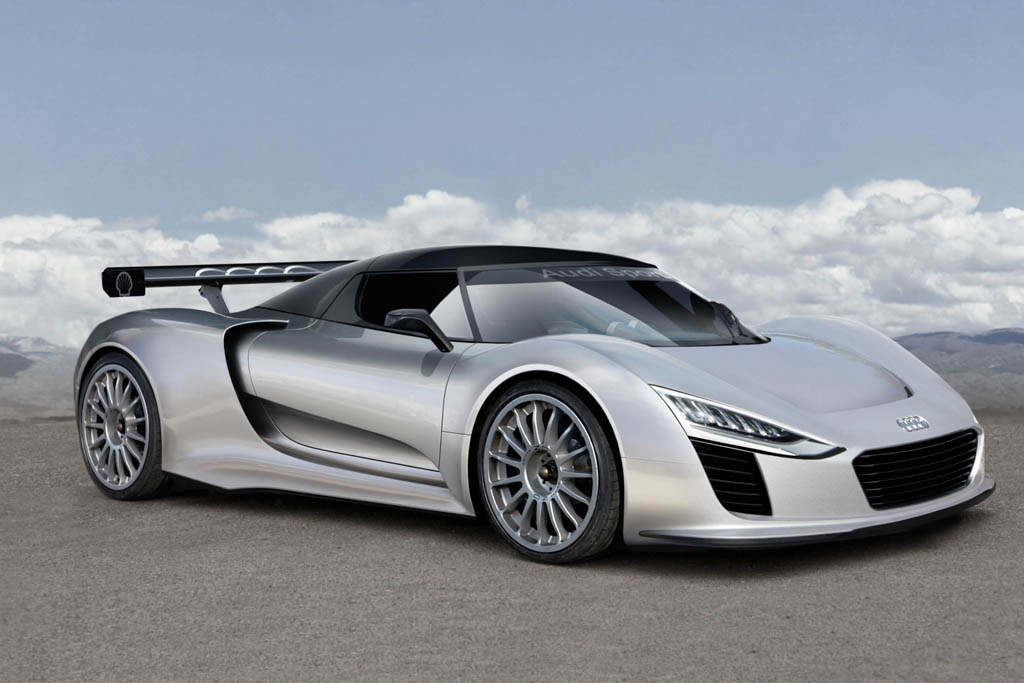 Audi has recently confirmed that its hybrid supercar is in the development phase and will be a petrol-electric hypercar instead of a diesel-hybrid, as said earlier. The car is expected to be named as R8-hybrid but we don't think the name will be appropriate for the best creation by Audi. Earlier, it was anticipated that the new supercar will be powered by a diesel-hybrid motor but the company officials dismissed the speculation. The diesel option seems to be more efficient before, but the change in Le Mans rules and the strict regulations on private diesel cars in one of the company's major market, China, has forced Audi to craft the extreme design on IPAS – petrol-electric powertrain base.
However Audi has not shared the information over the engine specifications, but it is assumed that the R8-hybrid will be powered by the revised 4.2-litre V8, FSI engine that has been assigned for the wide range of premium cars under the Audi stable. This acclaimed engine will be incorporated with the Kinetic Energy Recovery System (KERS) that we see on the McLaren P1 and LaFerarri. The report also states that the R8-hybrid might be faster than the McLaren P1 which achieves the 0 to 100 km/hr sprint in less than 3 seconds!
The rocket science behind the hybrid car is not a bugbear for Audi, the company is an old-timer and sold the first hybrid car in the European market in year 1997. Currently, hybrid version of the Q5, A6 and A8 models are also available in the international market. The company's R&D boss Wolfgang Durheimer also gave a hint for an all new mid-engine sports car that could sit beneath the current R8. The official said "we have designed and developed a car like this and if we do it, a mid-engine sports car would make sense with one trunk at front and one at back".
The use of technologically advanced petrol-electric hybrid motor in supercars, astoundingly improves the torque response of these monstrous machines, besides making them more eco-friendly and efficient. If we compare the figures, the 3.8-litre twin-turbo engine on the Mclaren MP4-12C produces 279 g/km of CO2 emission, while the revised version of the same engine on the P1, emits less than 200 g/km. A study reveals that if we keep on burning fuel at the same pace, fossil fuel deposits will be gone by 2052. In this scenario, the development of hybrid technologies is crucial, if we want to continue to encounter breathtaking wheel spins even after decades.
Source – AutoExpress