Latest BMW 'M' Car To Be Based On New 1-Series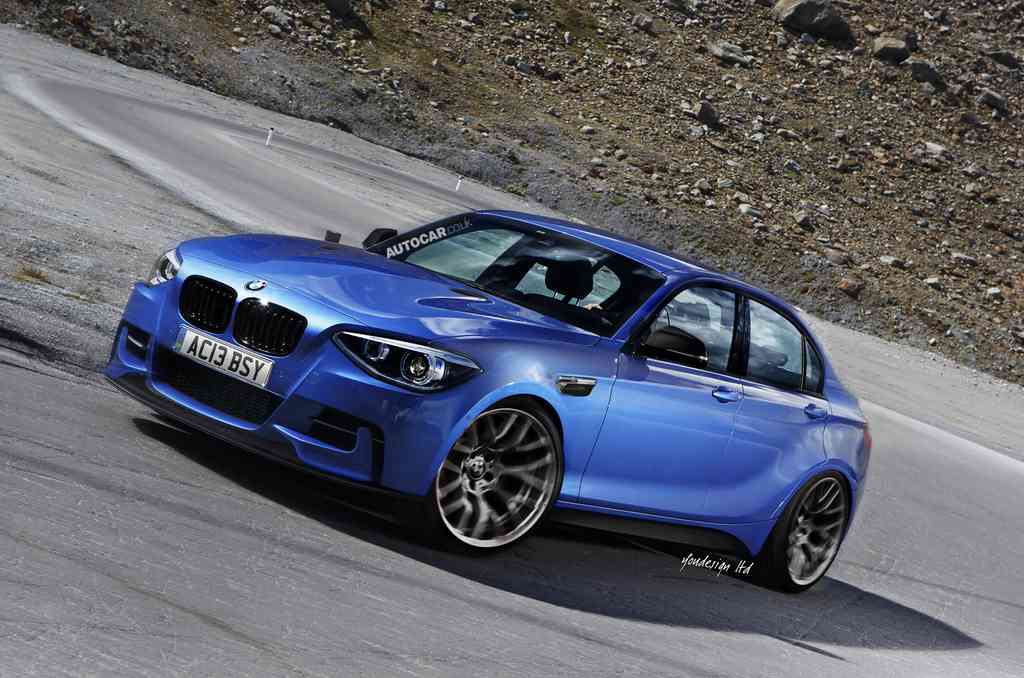 BMW has expressed interest in producing a new 4-door performance sedan based on the latest 1-Series, which will be their latest offering in their iconic 'M' car portfolio. This car will boast the new 2.0-litre four-cylinder turbocharged engine currently used in the 328i. But this will have many improvements and will produce in excess of 300 HP in the M version. Considering all the time required for development, this car will most probably be launched in late 2015.
BMW are expecting a lot of growth in the compact performance sedan category due to Europeans now preferring smaller cars with more practicality and performance. Also after the success of the 135i hatchback and the limited older 1 M saloon, they are sure of the success of the new car. This will also rival the S3 sedan from Audi and the CLA 45 AMG from Mercedes-Benz. BMW are also looking at contracting the engineering and material supply from outside to speed up development and production.
Read The BMW 328i Review
The new 'M' car may use the rear drive platform of the current 1-Series. New versions of the 1-Series, namely a coupe and a convertible, will be produced, named as the 2-Series as well as later the M car. This platform has its merits due to its brilliant balance, weight distribution and handling as well as parts sharing with the bigger 3-Series. But the car's interior space will be compromised and overall development costs will be higher.
So the other option is using the all new 'UKL1' front wheel drive structure that BMW introduced at the 2012 Paris Motor Show. This will make the interior more spacious due to better packaging as well as many newer cars form BMW will share this platform making it a very value for money proposition. BMW are also planning a new Mini sedan based on the 1-Series M using this platform. A four wheel drive version is also being considered.
So most of the details of this new entrant into the BMW M family are sketchy, but we can be sure of whatever configuration the car will have, it will be a brilliant performer as always expected from an M badged vehicle.
Source – Autocar UK