Latest Design Of Gumpert Tornante Sportscar Unveiled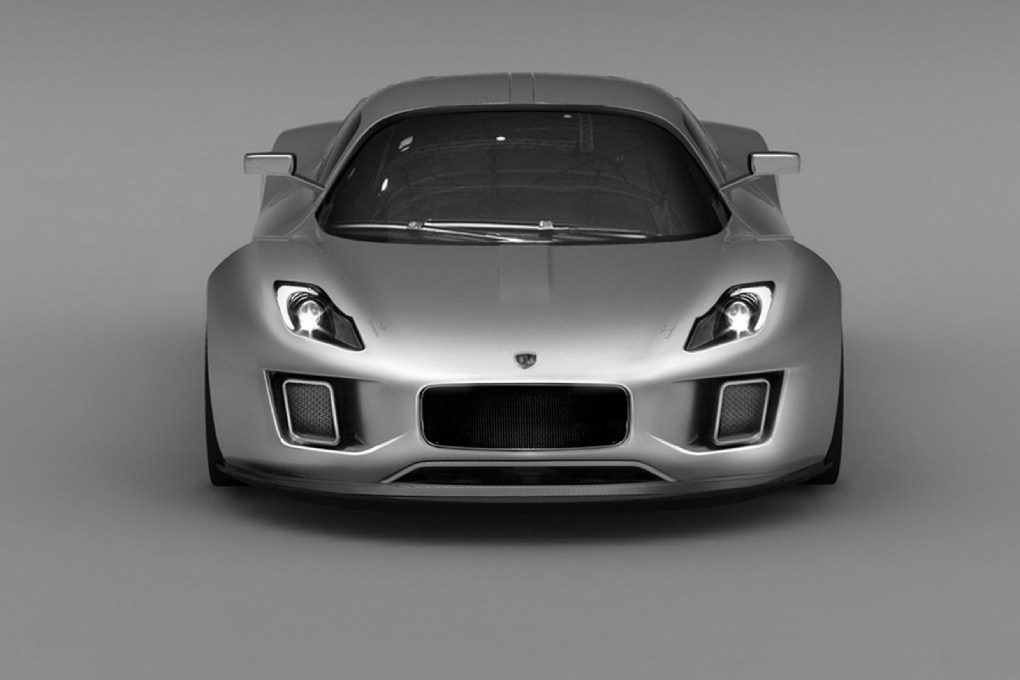 German sports carmaker Gumpert has come up with the production ready version of their Gumpert Tornante concept showcased in last year's Geneva Motor Show. The drawings of the sportscar were recently trademarked and revealed on the internet. Helping Gumpert build the Tornante is an Italian coach building firm Carrozzeria Touring with their patented Superleggera construction method. Following the Superleggera method results in a lightweight automobile with good structural rigidity and manufacturing flexibility.
The recent renderings differ a lot from what was shown as the Tornante concept. On the front, right from the headlamps, air intakes and the overall design flow has gone for a toss. The headlamps are now sleeker. The central grille and the air intakes on either side have also got smaller. The side profile looks almost similar to the concept with a slight change that the air vents at the bottom of the door are more angular positioned.
The rear part of the Gumpert Tornante has been completely changed. The dual-square tail lights have been replaced by a sleeker rectangular one. The most noticeable change is the rear window replaced by louvered vents. However the bottom rear has kind of lost its sheen compared to the concept.
Powering the Tornante is a 90-degree V8 bi-turbo engine producing a power output of 690 BHP at 6500 RPM and coupled to a 6-speed paddle shift semi-automatic transmission. The latest designs are post the revival of the German company from bankruptcy. If the Gumpert Tornante hits production anytime soon, then we can expect it to be unveiled at a major auto show in early 2013.