LHD Hyundai i20 Facelift Spotted Again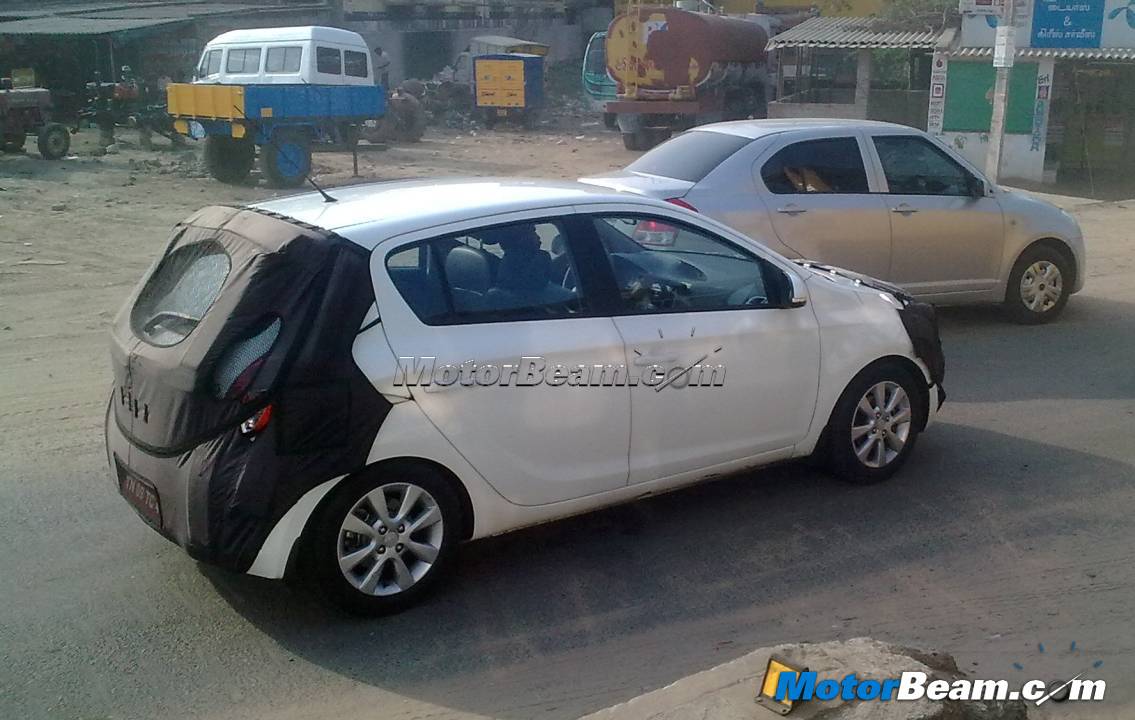 Hyundai has revealed the i20 Facelift to the world at the 2012 Geneva Motor Show, but the company has not stopped testing the vehicle in India yet. The above left-hand drive version of the 2013 Hyundai i20 was spotted by Someassar Kumar in Chennai. Currently Hyundai has remained silent on the arrival of the i20 facelift in India, but a launch on the 2nd of April looks quite likely. The new Hyundai i20 doesn't receive significant changes, but the company seems to have resolved crucial issues of bad air-conditioner and rattling.
The Hyundai i20 Facelift receives small but significant upgrades. The length of the car has been increased by 55 mm (30 mm at the front and 25 mm at the back) to 3995 mm, while the NVH levels and weight have been decreased slightly. The handling and ride quality too have seen minor improvements with the steering and suspension now re-tuned to improve the i20's driving dynamics. On the outside, the Fluidic styling has been incorporated, making the i20 look like a Verna hatchback, while on the inside slightly improvements have been made along with the addition of push-button start.
The engines on the Hyundai i20 remain unchanged, even though Hyundai has debuted a new 1.1-litre diesel heart internationally. The petrol i20 now features VTVT technology, from the i10. A price hike of Rs. 25,000/- is expected over the outgoing version while the addition of taxes on diesel cars might increase prices for the CRDi vehicles even further. Some more additions to the Hyundai i20 include LED fog lights, iPod integration in arm rest and all wheel discs. These features will however not make it to India as Hyundai wants to keep the i20 competitive against the Maruti Suzuki Swift and Volkswagen Polo (its nearest rivals).
[singlepic id= 11259 w=540 h=375 float=center]
[singlepic id= 11260 w=540 h=375 float=center]
[singlepic id= 11261 w=540 h=375 float=center]
[singlepic id= 11262 w=550 h=385 float=center]
[singlepic id= 11263 w=575 h=400 float=center]