What Is Tata Motors Testing In The Safari Storme?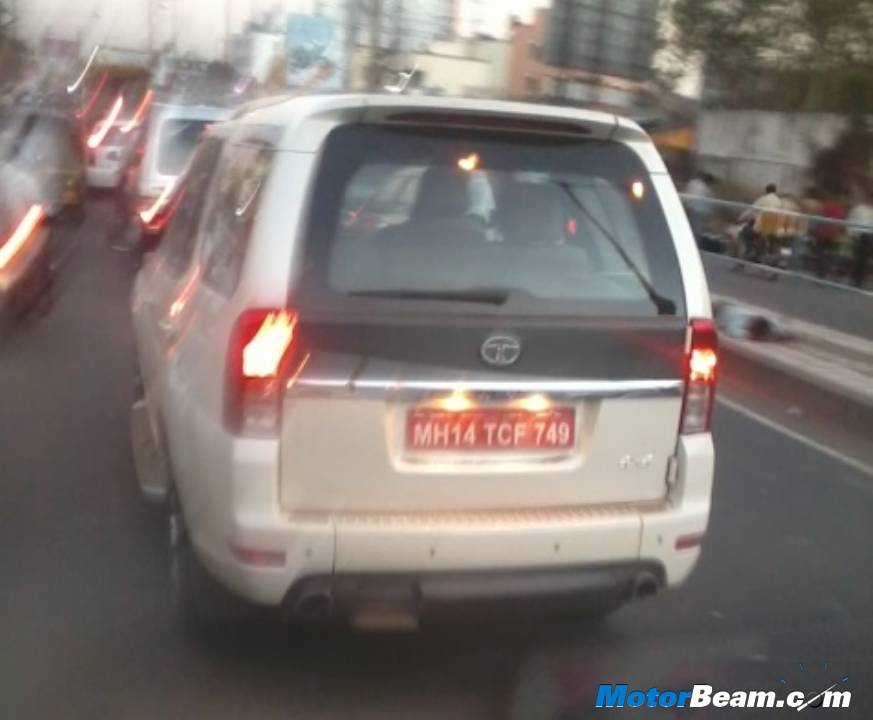 Tata Motors has delayed the launch of the Safari Storme by quite some time now. The latest spy shot of the SUV was mailed to us by Kiran Jagtap, who spotted the car at Hinjewadi in Pune. The company showcased the Tata Safari Storme at the 2012 Auto Expo but is yet to officially announce the launch and prices. It is understood that the Safari Storme will be launched only next month as the company awaits the Governments decision on taxation of diesel vehicles. But either way, what is Tata Motors really testing on the Safari Strome, which is only an upgrade and not an all new model.
Tata Motors wants to iron out all issues on the Safari Storme before offering it for sale. This will ensure that the Safari will be one of the few Tata vehicles (which are in their upgrade stage) to have received such extensive testing. The Tata Safari Strome might be an upgrade but is a significant upgrade at that. The SUV is now more polished and the improvements make the Safari Storme a worthy rival to the Mahindra XUV500. The engine remains unchanged and is the same 2.2-litre DICOR unit, which produces 140 PS of power and 320 Nm of torque. Tata Motors showcased an automatic gearbox at the Expo and we can expect it to debut in the Safari some time later.
The Tata Safari Storme should sell well if its priced aggressively. The exteriors might not have received any significant changes in all the 14 years of the Safari's existence but the design looks quite rock solid still. The Safari Storme benefits from the Aria's X2 platform, which will give it improved driving dynamics, crucially better handling. The only glitch we see is the 5-speed manual transmission, with a 6-speed unit offering better highway cruising abilities to the vehicle.
[singlepic id= 9386 w=540 h=375 float=center]
[singlepic id= 9383 w=540 h=375 float=center]
[singlepic id= 9387 w=540 h=375 float=center]
[singlepic id= 9390 w=540 h=375 float=center]
[singlepic id= 9397 w=540 h=375 float=center]