Made In India KTM 390s Launched In The USA, Ninja Cheaper Than RC
KTM has launched the Duke 390 and RC 390 in the US, the price difference between both the bikes is just $500 (Rs. 31,000/-). Sales will start in the coming months.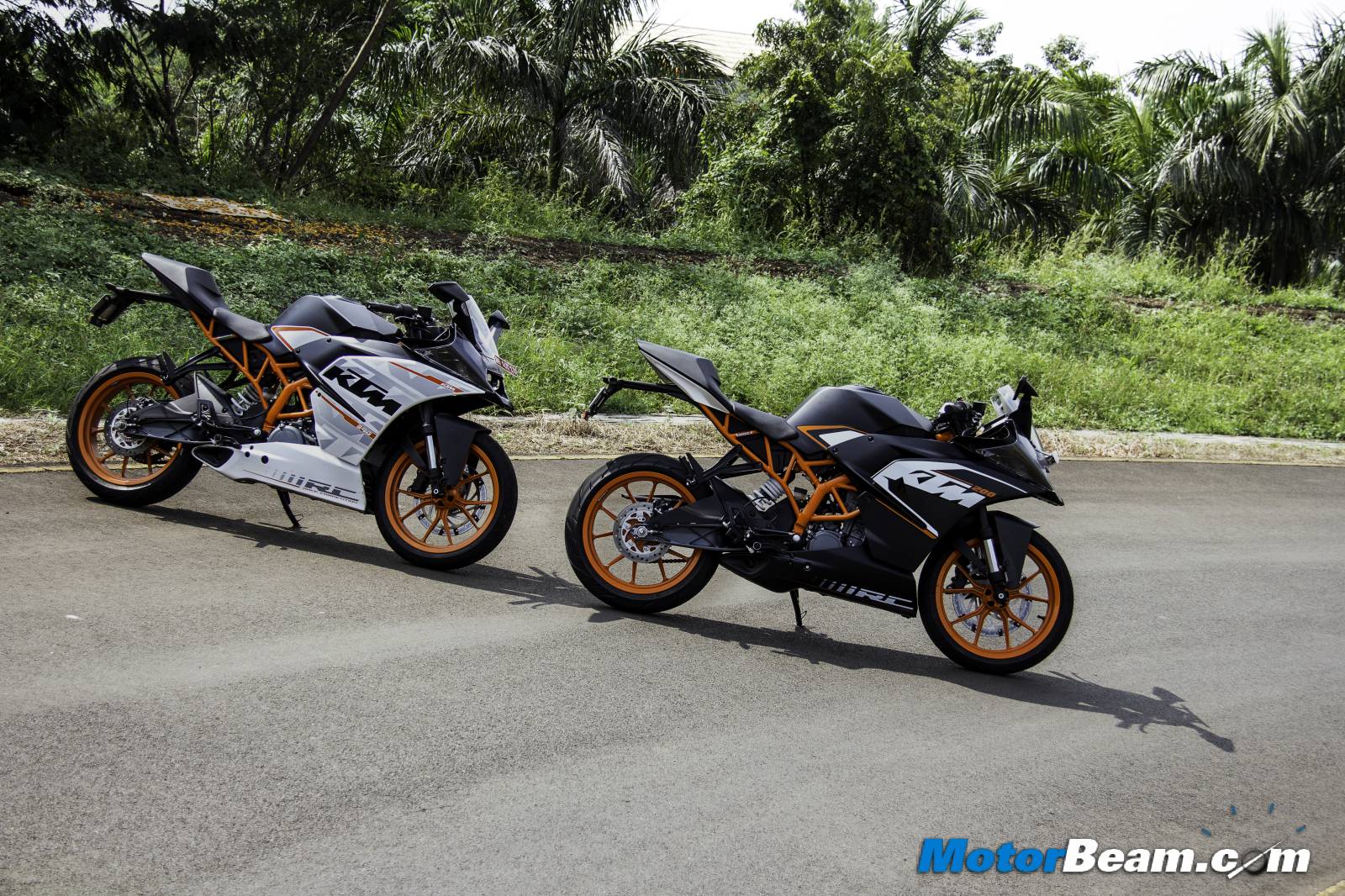 It's been more than a year that Indians have been enjoying the KTM Duke 390 and the US market only gets it now. The RC 390 too was launched in the domestic market a couple of months ago while Uncle Sam's country gets it now. Both these bikes which offer hooligan performance are only made in India, for the world. Being exported all across the globe and to KTM's home continent Europe since quite some time, the lower capacity Dukes spell insane fun while keeping costs in check for buyers.
KTM has announced prices of the bikes along with revealing that the start of sales will happen in the coming months. The Duke 390 is priced at $4999 (Rs. 3.09 lakhs) while the RC 390 is priced at $5499 (Rs. 3.40 lakhs). These single-cylinder performance machines are the cheapest in India as they are manufactured here with heavy local content. Powering the KTM 390s is a 373cc mill which produces 44 HP of power and 35 Nm of torque but there is a twist in the tale.
The twist is, unlike in India where KTM motorcycles offer the most bang for your buck, in the States, the Austrians aren't pocket rockets. This is because the Kawasaki Ninja 300 (with ABS) is priced at $5299 (Rs. 3.27 lakhs) while the Yamaha R3 is priced at $4990 (Rs. 3.08 lakhs). So the Ninja 300 is cheaper than the RC 390 while the Yamaha R3 costs less than the Duke 390. That's not all, the Honda CBR300R retails for $4899 (Rs. 3.03 lakhs) making it the cheapest of the 300-400cc lot.
Still some comparisons seem unfair here, the KTMs are single-cylinder bikes and so is the Honda while the other two Japanese employ parallel-twins in what they call entry-level performance motorcycles. If such a scenario happened in India, where the Ninja or R25/R3 was priced less than the RC 390 then we all know how the Japanese would be laughing to the bank. Time will tell if US buyers choose the KTMs over the Samurais.