Mahindra's Low-cost Atom EV Spotted Testing Again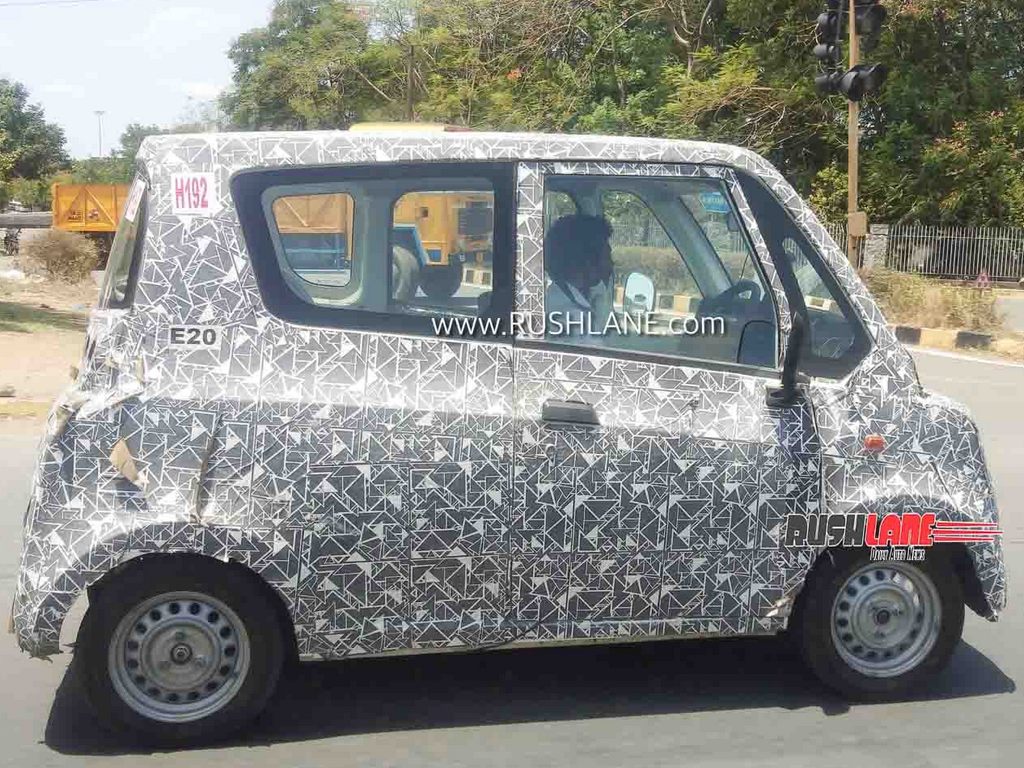 The upcoming Mahindra Atom low-cost EV has been spotted testing, launch could be near
Unveiled at the 2020 Auto Expo, Mahindra Atom EV has been spotted again hinting that the launch could be near. It's heavily camouflaged revealing no design cues. Mahindra might have done some cosmetic changes with respect to the model showcased in full during an event last year.
The proper 4-seater Atom was originally developed by Mahindra to take on the Bajaj Qute quadricycle. In fact, it was intended to be the first electric quadricycle in India with launch planned last year itself.
Mahindra even had an eye on the intra-city shuttle service operators to market the quadricycle. But, Covid lockdowns and people starting to prefer personal transport instead of shared mobility had lead to the Mumbai-based carmaker change its strategy.
Mahindra is now reportedly trying to cover the private buyers as well thanks to proper electric cars still highly expensive in the country. As of today, no electric car can be bought for anything less than Rs. 15 lakhs, on-road.
The Atom would be available in 4 variants – K1, K2, K3 and K4. The base variants – K1 and K2 will be powered by a 10 HP motor and 144 Ah battery pack while the top 2 – K3 and K4 variants will be powered by a 15 HP motor and 216 Ah battery pack.
The variants have been homologated. The car weighs just over 450 kgs which could help it achieve longer range consistently.
The quadricycle could have claimed to speed of 70 kmph with range somewhere around 100 km. It could carry an ex-showroom price under Rs. 3 lakhs making it a compelling package for those want to make a transition to a 4-seater EV for their family.
The Atom features a basic cabin with hard plastics throughout to keep costs low and also keep overall weight as low as possible. But it should get better connectivity features in line with the trend.