Mahindra Displays Scrambler, jcMoto At Auto Expo [Live]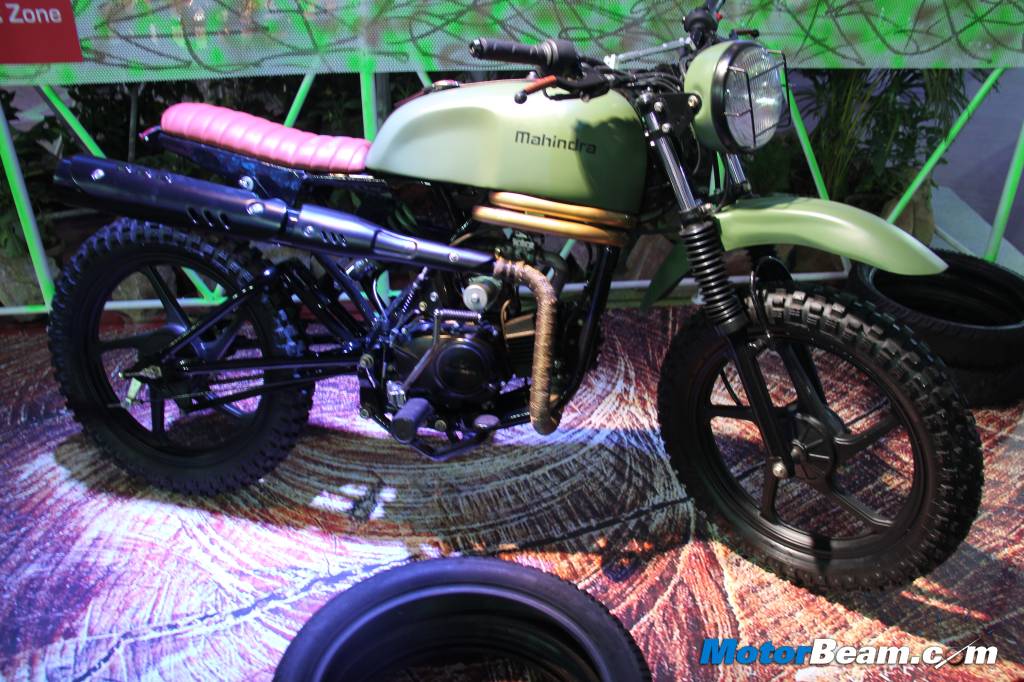 Mahindra has just displayed two concept bikes – Scrambler and a Cafe Racer called jcMoto at the 2014 Auto Expo. These bikes have been designed by individual modification houses are they are based on the Centuro. These concept bikes go on to show how products from Mahindra can be personalised according to an individual's tastes.
Mahindra is planning to associate with few modification houses to develop some custom versions of their products. Bikers will be able to connect with these modifiers and get bikes designed according to their own preferences. Mahindra feels their bike platforms are safe and reliable for these modifications.