Mahindra KUV100 TRIP Launched, Priced From Rs. 5.16 Lakhs
Mahindra KUV100 TRIP launched in India, priced from Rs. 5.16 lakhs.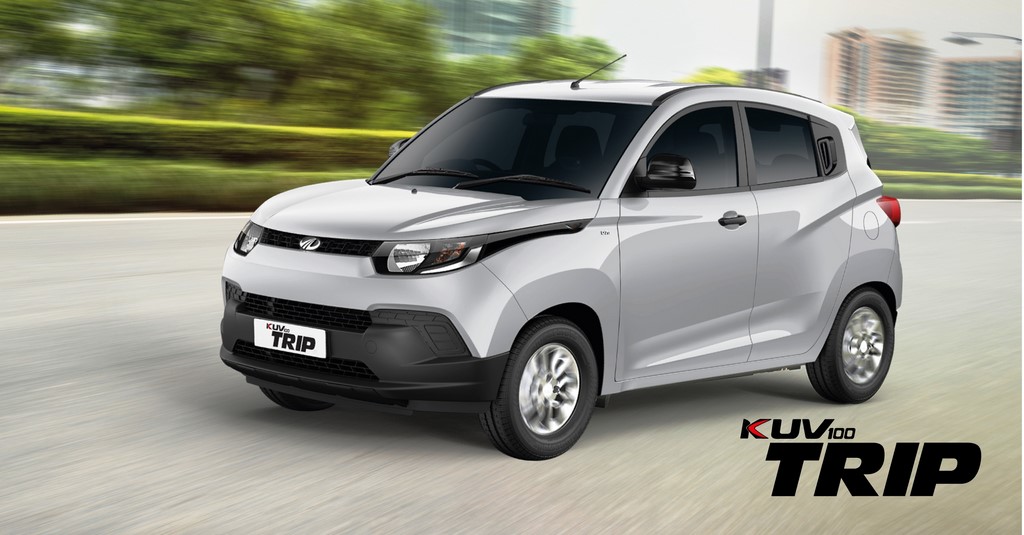 The Mahindra KUV100 TRIP has been launched in India priced from Rs. 5.16 lakhs (ex-showroom, Delhi). The hatchback is available in both Bi-Fuel (petrol and CNG) and diesel engine options and is aimed at the taxi fleet and the cab aggregators.
Visually the hatchback is identical to the pre-facelift KUV100. Expect the car to come with basic features like manual AC, power steering, and at least front power windows. The KUV100 TRIP is available only in the 6-seater configuration and comes with attractive finance schemes, special accessory packages and an extended 5-year warranty guaranteeing peace of mind and ease of ownership. The car is available in 2 colour options – Diamond White and Dazzling Silver.
The KUV100 TRIP is available with two engine options – Bi-Fuel and diesel. Both the former and latter get 1.2-litre mFalcon petrol and diesel engines that power the KUV100 NXT. The 1.2-litre mFalcon can run on petrol or CNG. While the specifications have not been mentioned, it is safe to assume they would be similar to the KUV100 NXT's, if not identical. In a bid to churn out more volumes, Mahindra has taken the bold step to come up with the KUV100 TRIP.
Mahindra KUV100 TRIP Price
* KUV100 TRIP Bi-Fuel – Rs. 5.16 lakhs
* KUV100 TRIP diesel – Rs. 5.42 lakhs
(both prices, ex-showroom, Delhi)