Mahindra Launches Duro DZ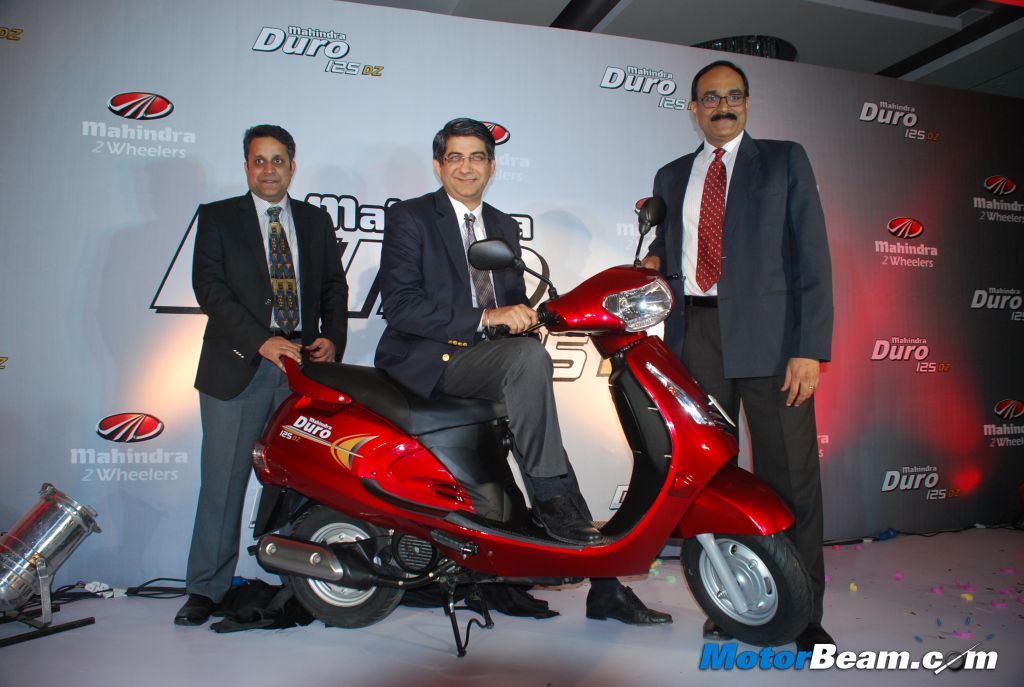 Mahindra has launched the Duro DZ priced at Rs. 44,640/- (ex-showroom, Andhra Pradesh) and Rs. 44,908/- (ex-showroom Kerala). The prices are introductory and will go up in the near future. The 125cc Duro DZ uses a dual curve digital ignition and produces 8 BHP of power and 9 Nm of torque. A telescopic suspension helps in better ride and handling, while the ground clearance is now improved to prevent bottoming of the scooter. A rear brake lock lever prevents the Mahindra Duro DZ from slipping on uneven road surfaces and the halogen head lamp, 20-liter underseat storage are other note worthy features of the Duro DZ.
"The Mahindra Duro DZ is a tough and powerful scooter designed specifically for Indian road conditions. The Duro DZ is the result of our R&D team working closely with consumers and extensive testing. The Duro DZ has been reviewed by the leading experts in the industry some of who have termed it the best scooter on Indian roads. We have also created an interesting new marketing campaign with actor Kareena Kapoor which we will be unveiling soon," Mr. Viren Popli, Senior V.P. (Marketing, Sales and Customer Care), Mahindra Two Wheelers, said.