Mahindra MINI Xylo Snapped Uncamouflaged [Updated]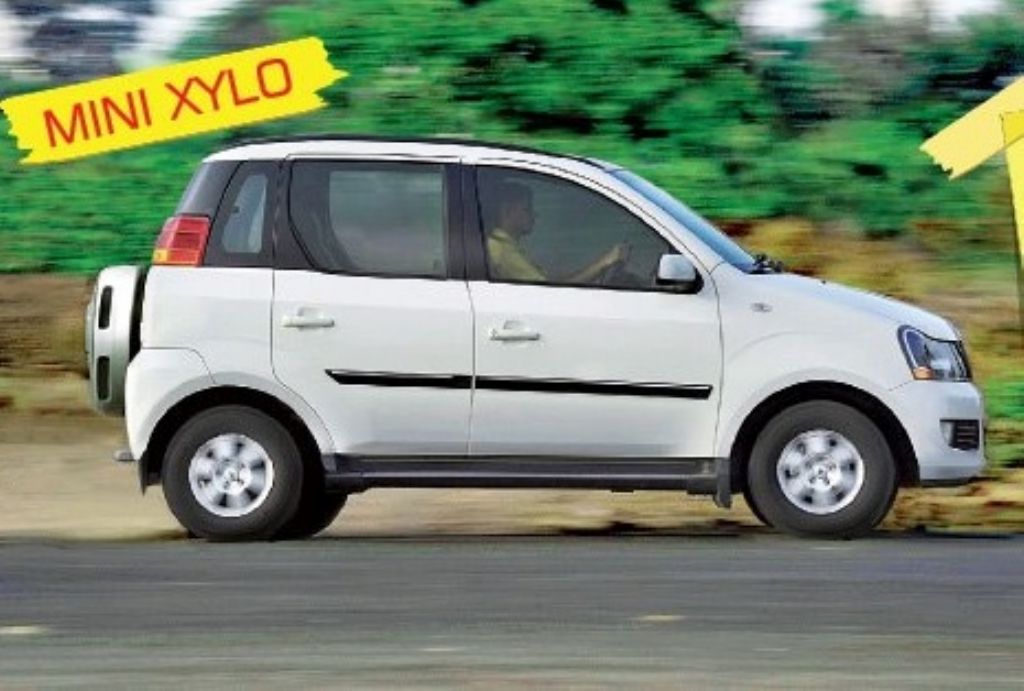 Mahindra will be launching the mini-Xylo compact MPV this festive season. The Indian utility vehicle major has been extensively testing the mini-Xylo for months now. The car has always donned heavy camouflage but now a spy shot without any camouflage has emerged. This points to the mini Xylo going to production anytime soon. The uncamouflaged picture of the mini-Xylo shows the Premier Rio type body layout. There is a side running board, while the wheels seem to be 15-inch in size with high profile tyres. The mini-Xylo will be a 5-seater with jump seats being offered as an option. The low glass in the last row makes it impractical to use the jump seats though.
Mahindra will price the mini-Xylo in the Rs. 5-7 lakh bracket, competing directly with the Premier RiO. The Premier RiO has got Fiat's jewel now, the 1.3-litre Multijet engine which produces 72 BHP of peak power. The Premier RiO CRDi4 is priced at Rs. 6.7 lakhs (ex-showroom, Pune) and Mahindra will easily undercut this price with the diesel variant of the mini-Xylo being priced at around Rs. 6.5 lakhs (ex-showroom, Pune). However the RiO's diesel engine will be difficult to beat as it offers an excellent mix of power and economy.
Even though the Premier RiO with the Fiat engine is a very good vehicle, expect Mahindra to use its marketing prowess to unsettle India's first compact SUV. Mahindra will certainly target hatchback buyers with the mini-Xylo. The company did something similar when it launched the Scorpio almost a decade ago, when the Scorpio was targeted at car buyers. We have snapped the Xylo an insane number of times before, even bringing you interior pictures of the vehicle. The dashboard is very similar to the Xylo MPV, on which the mini-Xylo is based.
Picture Source – Motor Vikatan
Update – The mini Xylo uncamouflaged picture could very well be a computer generated image. Either way, the mini Xylo will look almost similar as the spy shots suggest the same.