Mahindra Responds To XUV700 Fire Incident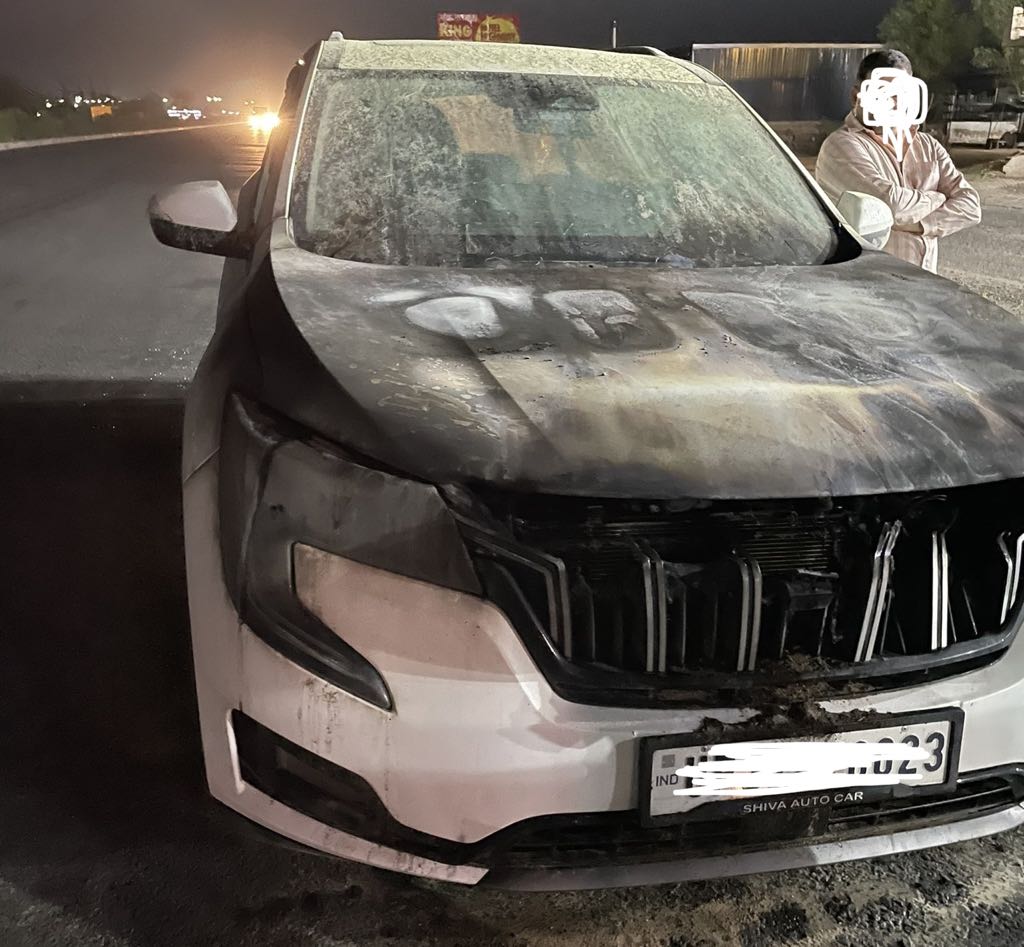 Mahindra XUV700 caught fire on Jaipur highway
Mahindra XUV700 fire incident has been catching a lot of attention since the last two days. The Indian UV maker has released an official statement after investigating the matter.
Kuldeep Singh, the owner of the Mahindra XUV700, tweeted on 21st May, 2023 with the pictures and videos his car stating that it caught fire while driving on the Jaipur highway.
He says the car didn't overheat but some smoke started coming out of the engine bay while the car was moving and eventually it caught fire. It is a 6 months old car.
Mahindra has released an official statement today:
At Mahindra, we are deeply concerned about the recent case involving a Mahindra XUV700 on Jaipur National Highway. We have launched an investigation to determine the cause of the thermal incident.

Our field service team reached out to the customer and an investigation has been conducted. Our initial findings suggest that the factory-fitted/original wiring has been tampered with, to accommodate after-market electrical accessories, that could have led to the incident.

We are committed to ensure that our SUVs meet the highest safety standards. We advise users not to modify their vehicles from non-authorised sources or add external loads to electrical circuits. We would like to assure our customers that their safety remains our utmost priority.
While the owner says his XUV700 diesel was completely stock and had no modifications whatsoever, the carmaker states otherwise with their initial findings of the investigation.
Thankfully, no one was injured in this fire incident and all the passengers are safe. The owner is currently waiting for the insurance survey. We'll get more details of the reason behind this fire incident once the proper investigation is complete. Until then, no reason can be ascertained.
Join the discussion on our Facebook Community page. Let us know your thoughts about this incident.