Mahindra Revai Launched In Pune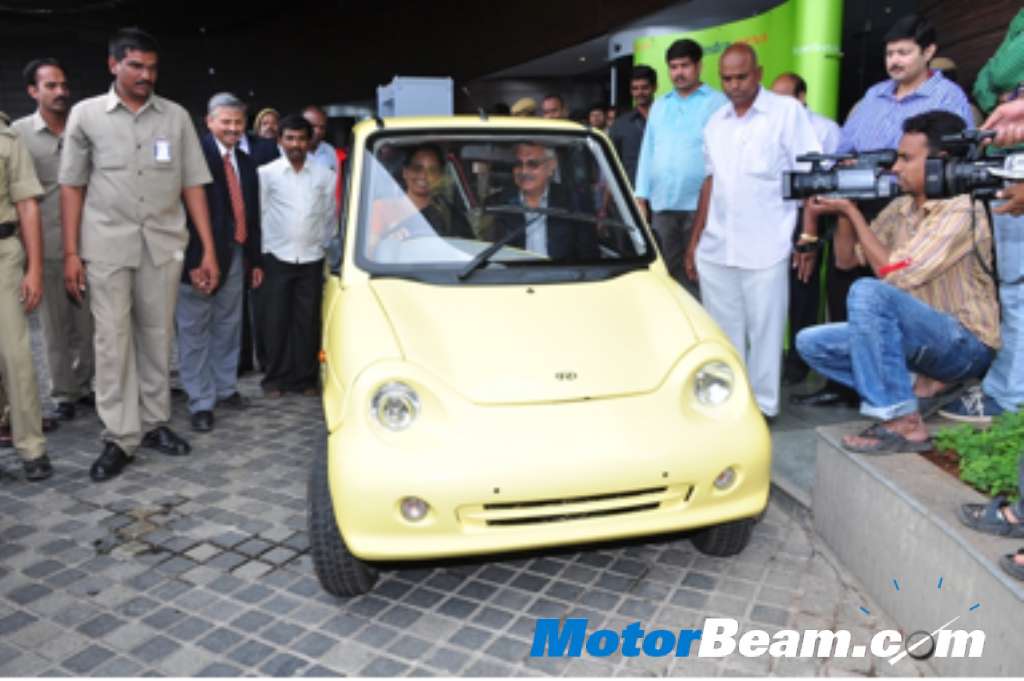 Mahindra Reva has launched the Revai priced at Rs 3.10 lakh (ex-showroom, Pune). The Mahindra Revai sprints from standstill to 40kmph in 7 seconds (that is the same time a normal man takes to walk 50kms) and onto a top speed of 80 kmph. The Revai has a range of 80 kms on full charge and features Energy Management System and regenerative braking system. Mated to an automatic transmission, the Revai can be yours for a refundable deposit of Rs. 1 lakh (through Mahindra finance) and 36 monthly EMI's of Rs. 7,999/- Once the EMI period ends, you can refund the car and take your deposit back or forget the deposit and keep the car.
"We will be tripling our sales to 3,600 units from the present 1,200 units. Of this, the domestic market will constitute 3,000 units and the balance 600 in overseas markets. We have set a 12-18-month target to achieve this target," Mahindra Reva Electric Vehicles' Chief Operating Officer, R Chandramouli said. "Presently, we have 10 dealers–we are planning to set up another 90 dealerships across 60-70 cities in the next two- years," Chandramouli added.