Mahindra Supro Van And Maxitruck Launched, Priced From Rs. 4.25 Lakhs
Mahindra has always been known for its commitment towards the people and understanding their needs for developing their vehicles and with the Supro Van along with Supro Maxitruck, the onslaught simply makes things better for buyers.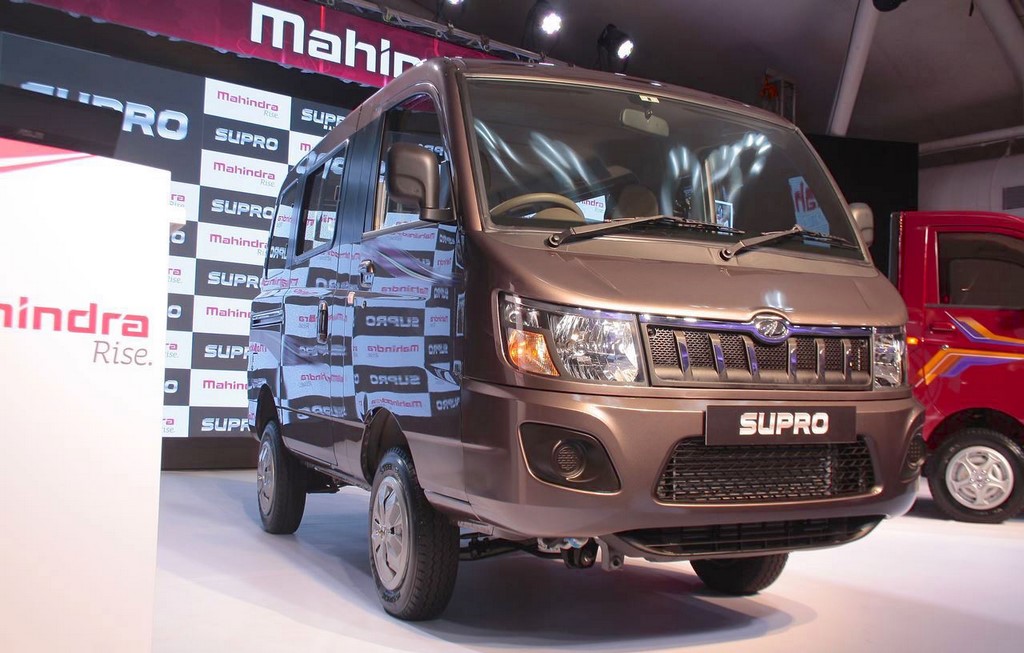 Mahindra is a part of the $16.9 billion (Rs. 19.3 thousand crores approximately) worth Mahindra Group that is based in Mumbai, India, which is driven by the motive of considering people's requirement and developing vehicles that are much suited for them. Keeping this very thing in mind, Mahindra launched Supro Van and Supro Maxitruck simultaneously from its all new Supro platform. These two are targeted towards people living in tier II and III cities.
The company has a lot of hopes attached with these two vehicles because of some industry first features and technology like, Emergency Locking Retractor (ELR) seatbelts that basically extend during a crash while still being locked, in order to let the passenger move. The vehicles have been tested and built strong to survive the toughest of terrains as well as unexpected crashes. The Supro Van and Supro Maxitruck have also been priced really well considering their targeted customers at a starting price of Rs. 4.38 lakhs and Rs. 4.25 lakhs, respectively.
The Supro Van is a stylish and spacious 8-seater diesel vehicle suitable for large families and tour & travel segment. The exterior has been worked upon in order to make it stand out of the crowd and is also complimented with wave inspired body decals to add to the looks. The interior has also been well thought because of which, the passengers are blessed with class leading headroom as well as legroom.
The Supro Van gets segment first electric power steering as well as air conditioning along with mobile charging point and multi utility box that further provides comfort and convenience to the occupants. The vehicle, with its robust nose design, high ground clearance, strong suspension and superior brakes along with child lock that is available on both sliding doors, makes the vehicle a lot safer for all the occupants.
The Supro Maxitruck is a modern load carrier with a payload capacity of one ton suitable for intra-city and intercity transportation of goods. The design is narrow so that it is easier to tackle our clogged city streets. Just like the Supro Van, the dual-tone interior has been well planned to make it well suited during long hauling sessions between cities.
The vehicle is also equipped with electric power steering, air conditioning, mobile charging points and bottle holders to provide comfort and convenience on long journeys. It also gets dual Load Sensing Proportioning Valve (LSPV) braking system to provide better stability while braking during high speed travel with that entire load.
Both the vehicles are powered by Mahindra's powerful Direct Injection (DI) turbo diesel engine that pumps out 45 HP to provide acceleration on tap while still managing the class leading efficiency numbers that is facilitated by fuel smart technology. The Supro Van delivers 23.5 km/l and the Supro Maxitruck manages 22.4 km/l of claimed fuel efficiency.
The two will be available in three variants namely VX (Base Variant), LX (With Power Steering), ZX (With Power Steering & AC) and the Supro Maxitruck also will be available in 3 variants T2 (Base Variant), T4 (With Power Steering), T6 (With Power Steering & AC) respectively. Both will be offered in three paint schemes – Metallic Lake Side Brown, Deep Warm Blue and Diamond White and with these two vehicles. Mahindra aims at increasing their market share in the coming years as well as maintaining their stance towards people's requirement.