Mahindra Thar Daybreak Edition Modifications Cost Rs. 11.1 Lakhs
The Mahindra Thar Daybreak Edition was first showcased at the 2016 Auto Expo held in February this year and indeed, it was a crowd puller.
This specific customisation of the Mahindra Thar will be offered to the general public by the company via its sub-brand, Mahindra Customisation. What will you have to trade-off to get your hands on this off-road conqueror? Well, let's find out starting with the changes.
The very first thing that caught the eye in this specific case were the tyres. And how can we probably miss a 37-inch set of tyres. The Maxxis Trepadors off-road tyres look like they have been summoned to decimate the terrains unlike any other piece of rubber can.
To accommodate the mammoth tyres, the suspension height has been raised by one and a half inch over the standard specifications. The engine is the same 2.5-litre diesel motor producing 105 HP and 247 Nm of torque. I personally wish they should bump up the power and torque figures a bit, so that the weight of those tyres could be countered.
Moving on, the Mahindra Thar Daybreak gets a matte grey paint job with red highlights, a scooped bonnet, projector headlamps with LED DRL rings. The front grille is blacked out and Thar adorns the auxiliary lights upfront. The duly raised wheel arches, side fenders, modified doors and snorkel (purely for visual garnish) makes one take notice of the Thar.
The rear of the Mahindra Thar Daybreak gets a custom bumper, a full-sized behemoth tyre (which we love), high mounted dual-chrome exhausts and LED tail-lights. Inside, it gets creature comforts like a touch-screen infotainment system which also works as reverse parking camera with dual-tone theme, four waterproof speakers and Sparco rally seats.
Now, all blown away by the looks? But wait for the final blow. The cost of this classic gone brute SUV transformation is Rs. 9.6 lakhs. Add to it the cost of getting a donor vehicle, old or new. The optional hard top will set you back by another Rs. 1.5 lakhs and to lay your hands on it, you need to wait for two agonising months.
But, once you get your hands on one, there is not much in India which can give you the wow factor like this Daybreak can. What an apt name though, DAYBREAK. It can take you to any place when you want a break from your mundane days.
Mahindra Thar Daybreak
– Mahindra introduces Thar Daybreak to the general public
– Thar Daybreak is an all-out visually customised Thar with new tyres, fenders, lights, seats, infotainment
– Mechanically the same as the Thar with the 2.5-litre diesel motor producing 105 HP of power
– Cost of the modification is Rs. 9.6 lakhs plus the cost of the donor car and Rs. 1.5 lakhs for a hard-top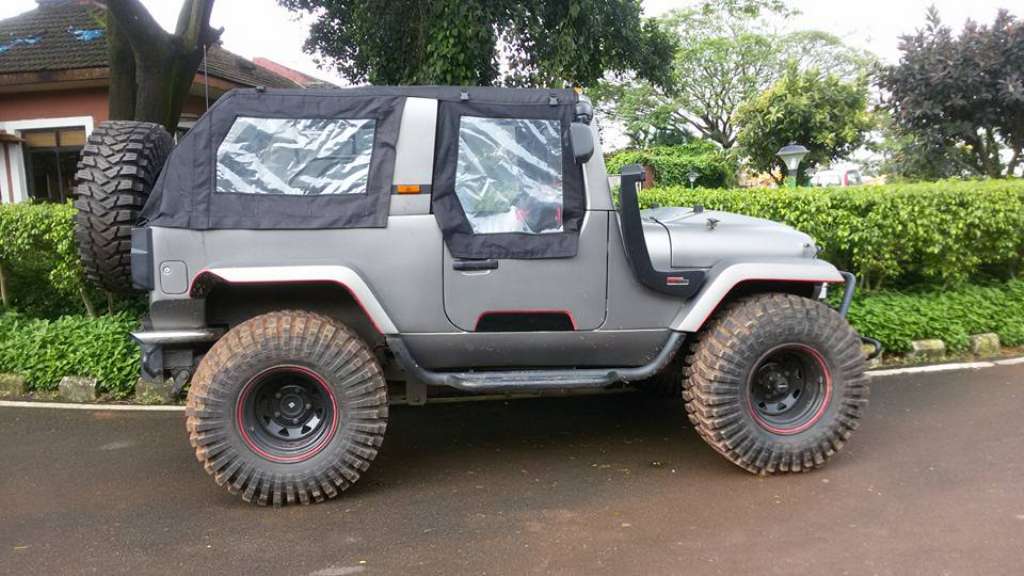 Source – 4×4 India