Mahindra TUV Long Wheelbase Spied On Test
Mahindra has been ruling the SUV segment for a long time and are currently planning to add another model under their belt.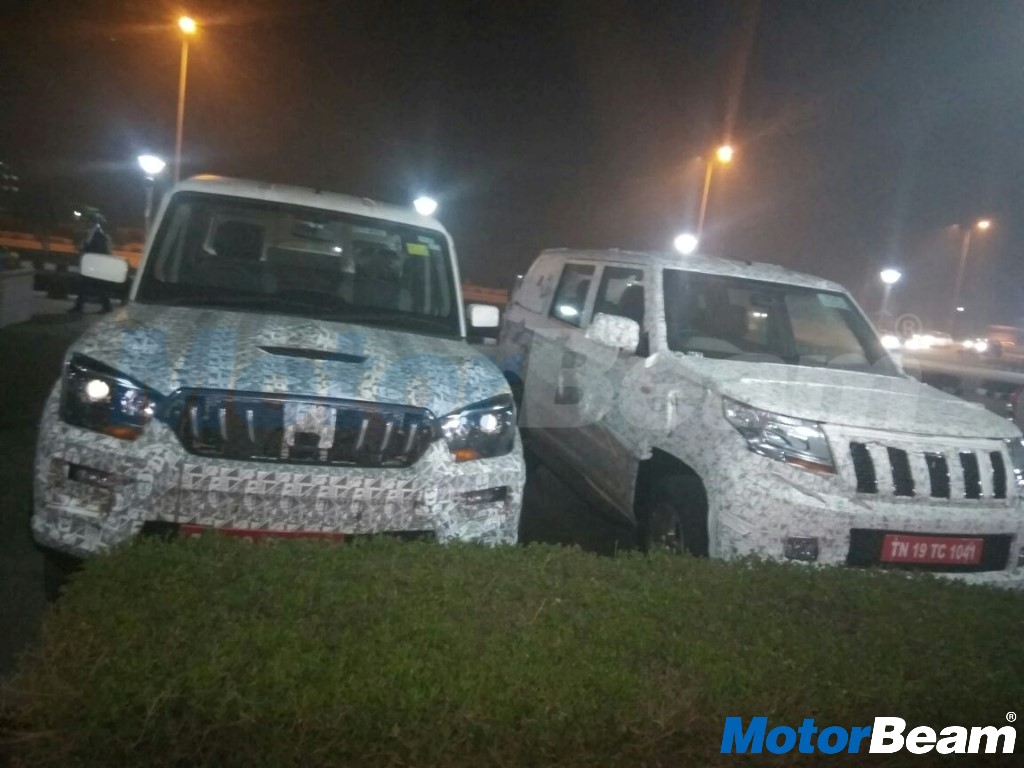 Mahindra has been working on the TUV300 but with a longer wheelbase and it is likely to be named as the TUV500. While the current TUV300 uses a 1.5-litre diesel engine, the TUV500 will use a 1.99-litre oil-burner which is the same unit that is offered with the Scorpio and XUV500 in the NCR. MotorBeam readers Naman Choudhary and Balvinder Virdi spotted the vehicle near Chandigarh.
The 1.99-litre engine produces almost the same amount of power as the 2.2-litre engine. The power developed by the 1.99-litre engine is 122 HP for the Scorpio. Mahindra might carry forward the same specs onto the TUV500. The TUV300 uses a 1.5-litre engine which produces 100 HP. The only reason why Mahindra might not be using this engine in the TUV500 is that it would make the car feel underpowered. There is also a possibility of Mahindra plonking in the larger 2.2-litre engine itself. Along with that, the car will also get a 6-speed automatic gearbox, shared with the Scorpio.
The Mahindra TUV500 will have forward facing third row seats. The car will also be made on their new-generation platform. Mahindra is planning on launching this car as they want to grab some market share in the 7-seater space, a segment where the Maruti Ertiga is fetching good sales. The ageing Xylo is likely to be discontinued and replaced with this.
Mahindra TUV Long Wheelbase
– Mahindra TUV500 to come with 1.99-litre or 2.2-litre engine
– This engine is currently used in the XUV500 and Scorpio in the NCR
– The 1.99-litre engine produces 122 HP of power