Mahindra U301 Officially Named TUV300, Launch In September
The new TUV300 is based on an all-new platform and does not share any similarities with the Bolero and gets completely new exteriors and interiors taking inspiration from a battle tank.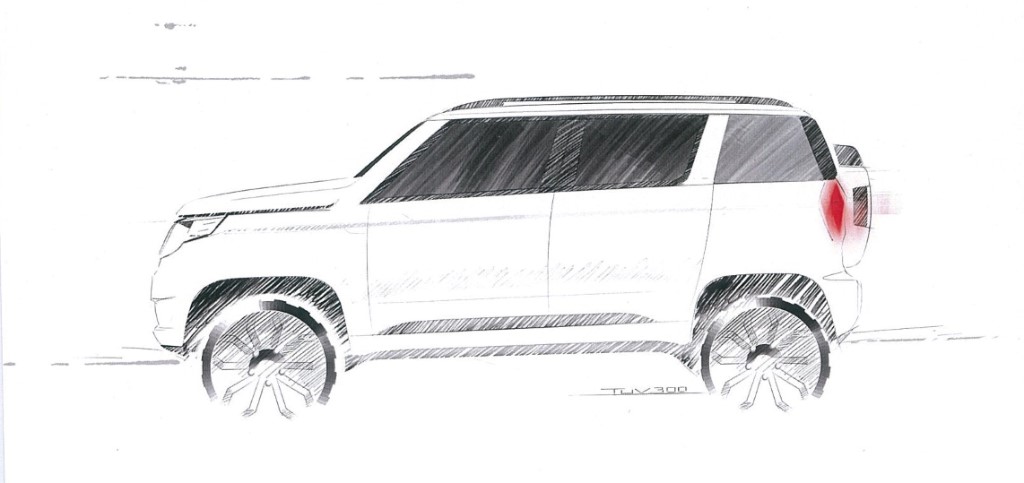 2015 is the year of launches at Mahindra with three launches complete and a lot more to come in the remainder of the year. Making its mark in the extremely popular compact SUV space, Mahindra has revealed the name of what will be its smallest SUV till date codenamed U301 that has been officially christened as the 'TUV300' (to be pronounced as three double 'Oh') and will go on sale by September this year. The automaker states that the 'T' in the name stands for Tough highlighting the tough and stylish SUV design, while the numeric 300 represents the series name.
Talking about the its new SUV, Mahindra states that the company has used a battle tank as the inspiration for the new TUV300 that boasts of raised shoulders, high front nose, flat roof, a straight bonnet and high ground clearance. The automaker further states that the TUV300 gets a tough and rugged DNA of Mahindra vehicles and has been designed and developed in-house mainly. Certain design and engineering inputs though have come from the Italian design house of Pininfarina.
The new Mahindra TUV300 uses a smaller derivative of the mHawk based engine that powers the Scorpio and XUV500 and is called 'mHawk 80'. The engine does not share any details with the unit on the Quanto and has been developed at the Mahindra Research Park in Chennai. The company also clarified that the new SUV isn't a replacement to the Bolero and instead is based on a completely new platform. The TUV300 is being targeted at urban customers mainly. While there won't be 4WD available immediately after launch, the company is contemplating to introduce the same later in the timeline.