Mahindra Xylo Double-Cab Pickup Spied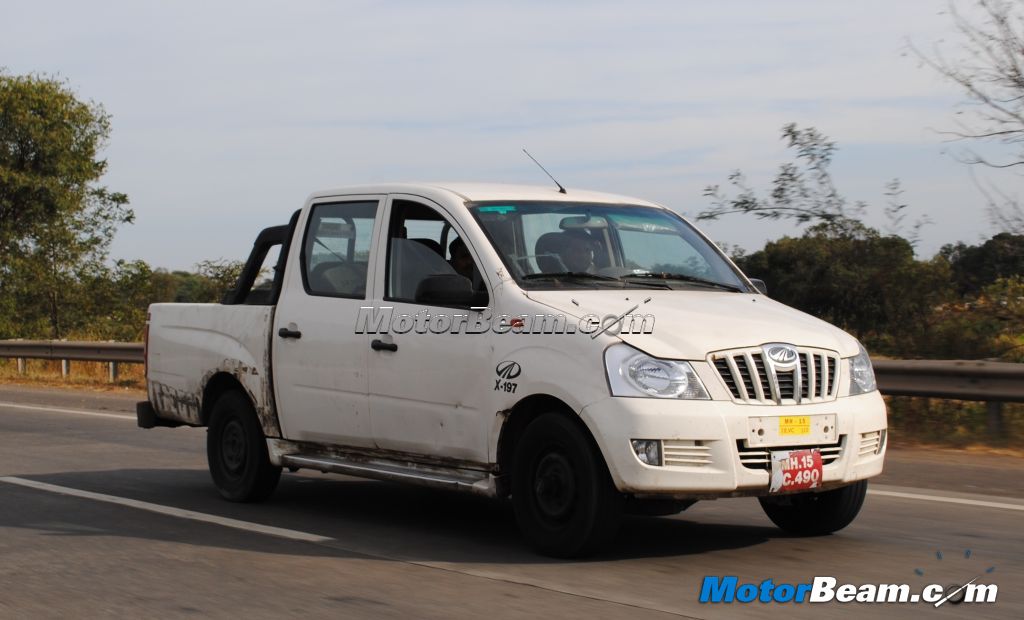 Mahindra is on expansion mode, designing new variants out of existing platforms. Case in point is the Xylo, which was launched as an 8-seater MPV. Soon a 2-seater pickup, the Genio came on the same platform and the mini-Xylo, a 5-seater hatchback variant has been on test since quite some time now. We spotted the double-cab pickup truck which is based on the Xylo platform (codenamed X-197) on the Mumbai-Pune expressway. Sporting MH15 (Nashik) test plates, where Mahindra has its factory, this double-cab pickup has 4-doors and a very large loading bay and is a left-hand drive model, the wipers signifying the same. Mahindra is testing the double-cab for the export markets as there is huge potential for such kind of vehicles there.
The Mahindra Xylo double cab (known as the Genio double cab) is already on sale in India. We believe the Genio double cab version for the export markets could use the 2.2-liter mHawk motor from the Scorpio, producing 120 bhp of power and 290 Nm of torque. The acceleration of this vehicle on the expressway makes us believe that the Xylo double cab had decent grunt under its hood. The Xylo double cab's biggest rival is the Tata Xenon, which is on sale in many international markets.