Maruti Defends Poor Safety Performance Of Swift With Ridiculous Statements
Maruti Suzuki has defended poor safety of its cars by stating that their vehicles meet all local safety norms. The company hasn't made any move of improving safety features on its cars and continues to pursue volumes.
The recent crash test results revealed by Global NCAP have come as a shock. While the Alto failing the crash test a few months back came as no surprise, the 5-star rated Swift (in Europe) got 0 stars when the Indian model was tested. This does come across as a shock for all as the Swift is no entry level car, it's a premium hatchback and Maruti's top seller too. Although Maruti Suzuki did not comment initially, the company was bombarded with questions at the launch of the Alto K10. We too asked them about the safety of its cars at the regional launch of their recent vehicle in Bangalore. The statements made by the company are nothing short of ridiculous.
First and foremost, Maruti Suzuki's Marketing VP, Mr. Manohar Bhat needs to think twice before speaking. He said that all Maruti cars meet the highest safety standards set by the Indian government but if subjected to a foreign safety assessment with higher standards, they may not pass it. This is still acceptable, what is not are these lines and we quote here –
A lot of these international tests do not take into account that Indian road conditions are not the same as roads anywhere else. The speeds that can be achieved by the vehicle given our roads makes it completely different, so applying a foreign standard may not be practical.
What Maruti is basically implying here is that Indian roads are safer than the ones abroad. Meanwhile various other agencies have called India as one of the unsafest places for vehicles and people. If your car failed a crash test, please owe up to it and do something about it, rather than defend it by making statements which have little truth in them. Maruti being the oldest car manufacturer in India should lead the change but instead we have new manufacturers like Volkswagen who had the get go of plonking dual airbags on all its vehicles as standard, getting the Polo re-tested with the hatchback passing with flying colours (4 star rating).
If foreign crash tests take Indian road conditions into account, then cars like the Alto and Wagon R will get a safety rating in minus. Not only do we have poor roads here, many drivers lack skills and practise to drive safely. This is caused due to the fact that one need not pass any test on road to get a license as the corruption at RTOs is very high. Given the performance of the Swift, one can expect the DZire to fare similarly and thus India's top three selling cars are also the unsafest you can buy today.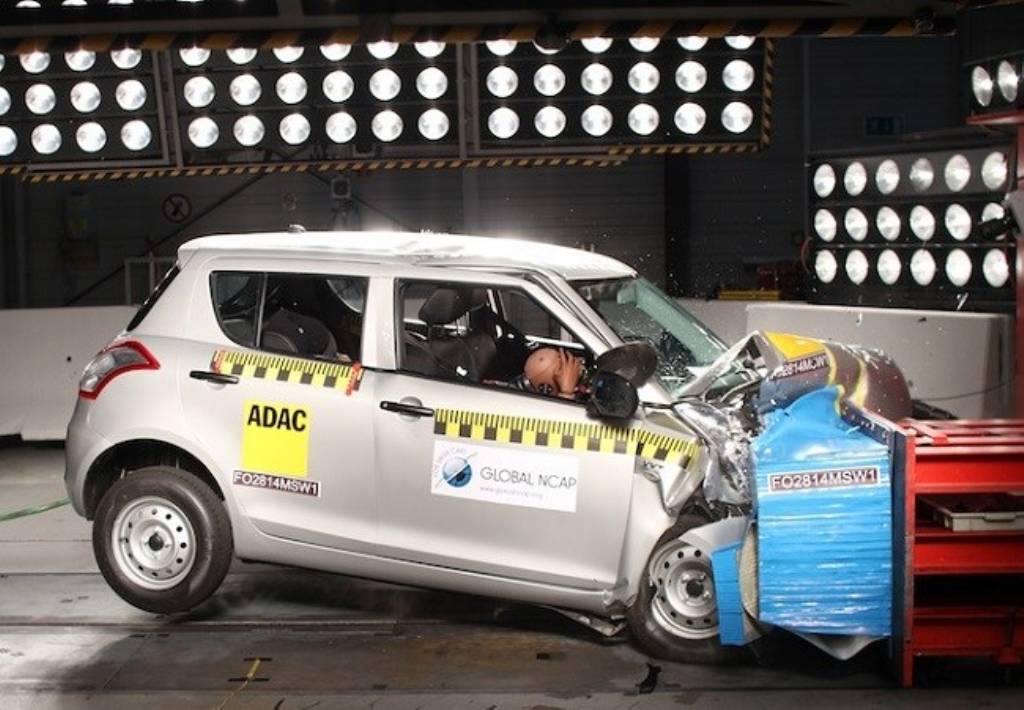 Source – New Indian Express