Maruti Displays Alto K10 Krescendo At Auto Expo [Live]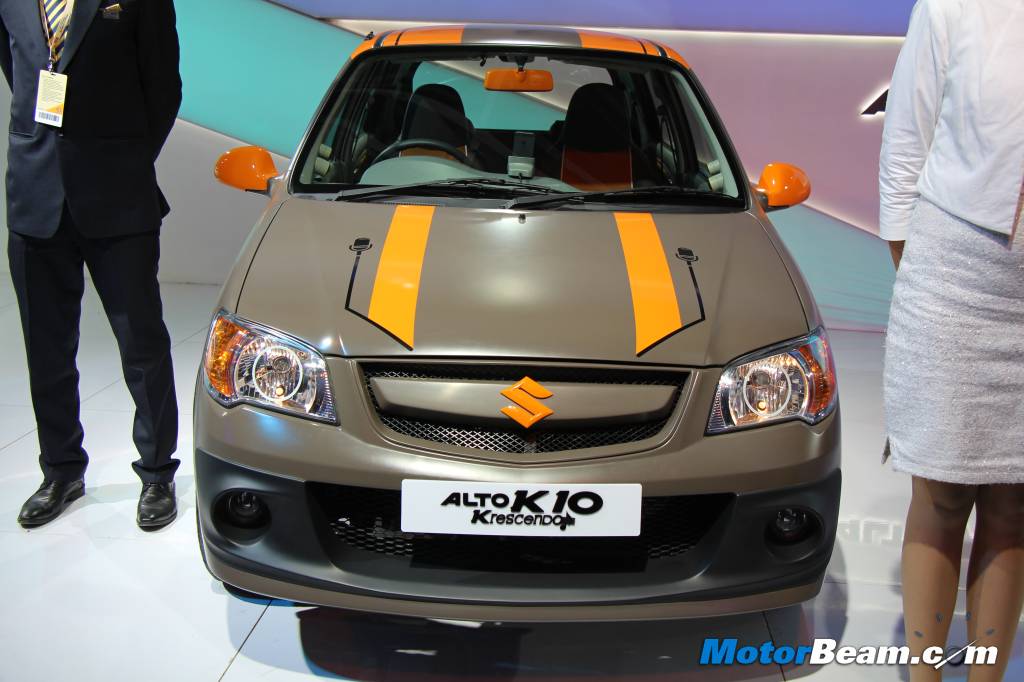 Maruti Suzuki has displayed the Alto K10 Krescendo at the 2014 Auto Expo. This is a customised version of the regular Alto K10 and we are not at all impressed with this customisation. There is only one word to describe the Alto K10 Krescendo – Weird ! The colour combination of brown and orange looks hideous. The fake wheel arches don't gel well with the body.
Maruti could have at least provided the alloys in a different colour combination to differentiate them from the exteriors of the vehicle. The only good thing about the Alto K10 Krescendo is the design of the front bumper which looks very good and sporty. The Maruti Alto K10 is powered by a 1.0-litre K10 petrol engine producing 68 PS of power and 90 Nm of torque.
The Alto K10 hasn't got any updates for a long time now and the vehicle is expected to get a minor facelift in the near future. Maruti Suzuki has updated the K-Series engine in the Celerio and the changes are expected to come on the Alto K10 as well, making it more frugal.