Maruti Displays Ertiga Altair At Auto Expo [Live]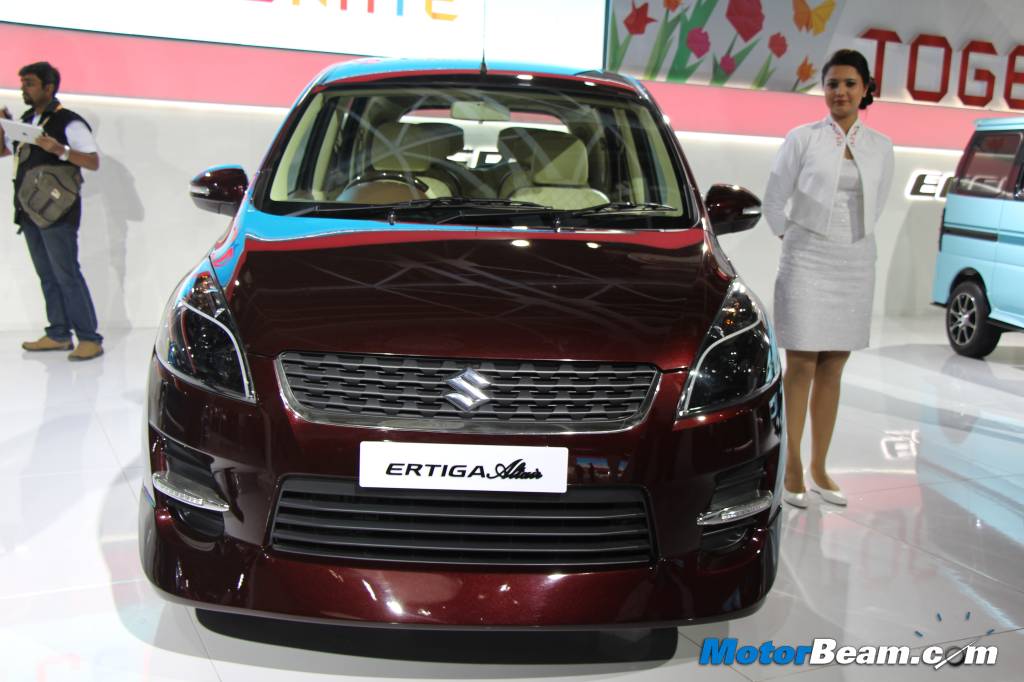 Maruti Suzuki has now displayed the Ertiga Altair at the 2014 Auto Expo and we are mighty impressed. Why is it that Maruti comes up with some tasteful modifications at times and some quirky and weird ones most of the time? The Ertiga is one of the best compact MPVs and this Altair version only increases its appeal.
The shiny dark red paint job gels well with the Ertiga's design. Maruti has done a good thing by adding the black headlights which look striking. The tail lights look like they have been lifted from the 2014 Honda City but hold your horses, these are not tail lights but just plastic extensions which are stuck on the boot. Overall, a good design by Maruti. The Ertiga is powered by a 1.4-litre petrol engine and 1.3-litre diesel engine.