Maruti Displays SX4 Sport At Auto Expo [Live]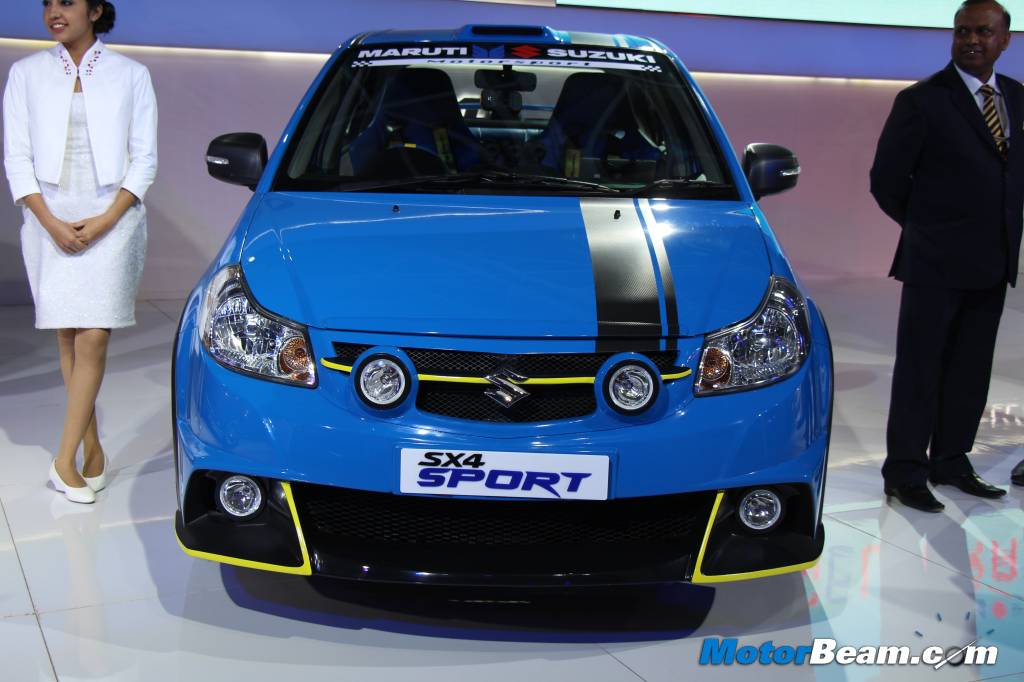 Maruti Suzuki has just displayed the modified SX4 Sport at the 2014 Auto Expo. At first glance, the SX4 Sport looks quirky in true Maruti style. The bright blue paint job and yellow accents might look good but we have no words for those black graphics. The alloy wheels are lip-smacking though. The fog lamp housing at the front looks nicely designed and so is the new grille.
Rest of the changes are to the bumpers which are redesigned. The roof scoop might look good and makes the SX4 Sport look like a rally vehicle but we are in two minds about it. The rear spoiler could have also been better in design but then again this vehicle would be preferred by those who like something flashy. The Maruti SX4 is powered by a 1.6-litre VVT engine with petrol and CNG options and a 1.3-litre DDiS diesel engine.
Maruti Suzuki will replace the SX4 with the Ciaz in the second half of the year. The SX4 was off to a fantastic start but couldn't match the Honda City's pedigree in the segment. With the Ciaz, Maruti is hoping to make a dent in sales of its C-segment rivals. The SX4 will be dicontinunied but the crossover version (SX4 S-Cross) is under consideration for launch in India next year.