Maruti Launches AMT Variants Of Wagon R, Priced From Rs. 4.76 Lakhs
Indian automaker Maruti Suzuki has launched AMT variants of the Wagon R and Stingray. Both the vehicles also get optional airbags and ABS on all variants.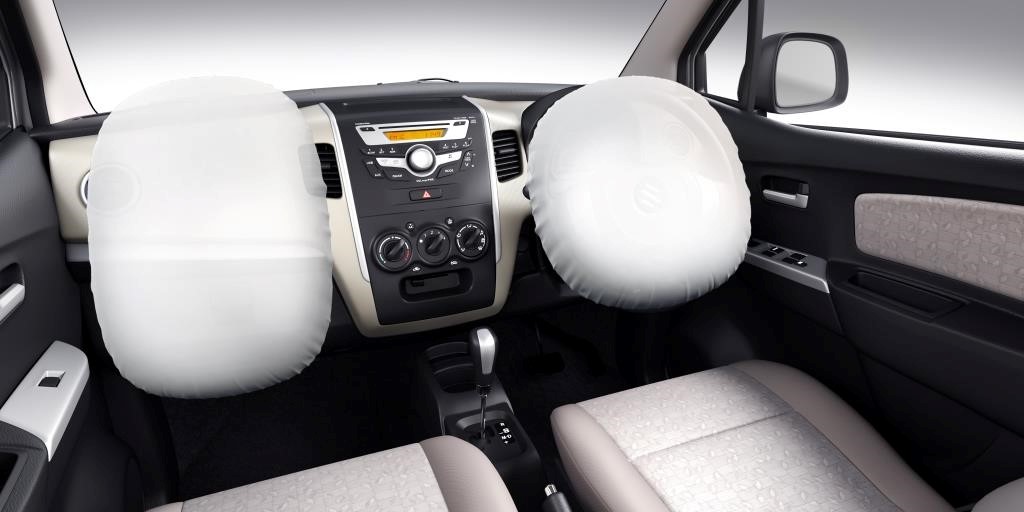 Maruti Suzuki has finally launched the AMT variants of the Wagon R and Stingray hatchbacks. The AMT gearbox will be offered in the VXi trims of both the vehicles and it is the same unit that is also offered on the Alto K10 and Celerio. Rest all mechanicals remain unchanged and the vehicles continue to draw power from the 1.0-litre K-Series petrol engine that churns out 67 BHP of power at 6200 RPM and 90 Nm of torque at 3500 RPM.
The Stingray is a cosmetically tweaked version of the Wagon R and it uses the exact same mechanicals. Apart from offering the AMT gearbox, Maruti has also started offering dual front airbags and ABS as optional features on all variants. Both these safety features are available for customers on the LXi, VXi and VXi AMT variants. Soon, the Indian automaker will start offering these features on all of its products.
This is an excellent move by Maruti Suzuki since customers have now started to realise the importance of safety features and they are now viewed as a significant factor in the buying decision of a vehicle. A lot of manufacturers received flak last year when their vehicles failed in vehicle crash tests and while Toyota and Volkswagen immediately started offering airbags on every model in their line-up, Maruti is now doing the same thing and since they are the market leaders, we think every manufacturer will follow them soon.
The Wagon R is quite a popular product in the Indian market and buyers prefer it thanks to the practical and low-cost ownership experience that it offers. The vehicle consistently sells 13,000-odd units every month and manages to find a decent spot in the list of the top 10 selling cars.
2015 Maruti Wagon R Prices (ex-showroom, Delhi) –
* Wagon R LXi – Rs. 4.03 lakhs
* Wagon R LXi (O) – Rs. 4.39 lakhs
* Wagon R LXi CNG – Rs. 4.57 lakhs
* Wagon R VXi – Rs. 4.28 lakhs
* Wagon R VXi (O) – Rs. 4.64 lakhs
* Wagon R VXi AMT – Rs. 4.76 lakhs
* Wagon R VXi AMT (O) – Rs. 5.09 lakhs
2015 Maruti Stingray Prices (ex-showroom, Delhi) –
* Stingray LXi – Rs. 4.22 lakhs
* Stingray LXi (O) – Rs. 4.58 lakhs
* Stingray VXi – Rs. 4.50 lakhs
* Stingray VXi (O) – Rs. 4.86 lakhs
* Stingray VXi AMT – Rs. 4.98 lakhs
* Stingray VXI AMT (O) – Rs. 5.31 lakhs