Maruti Suzuki Ritz Facelift Is Disappointing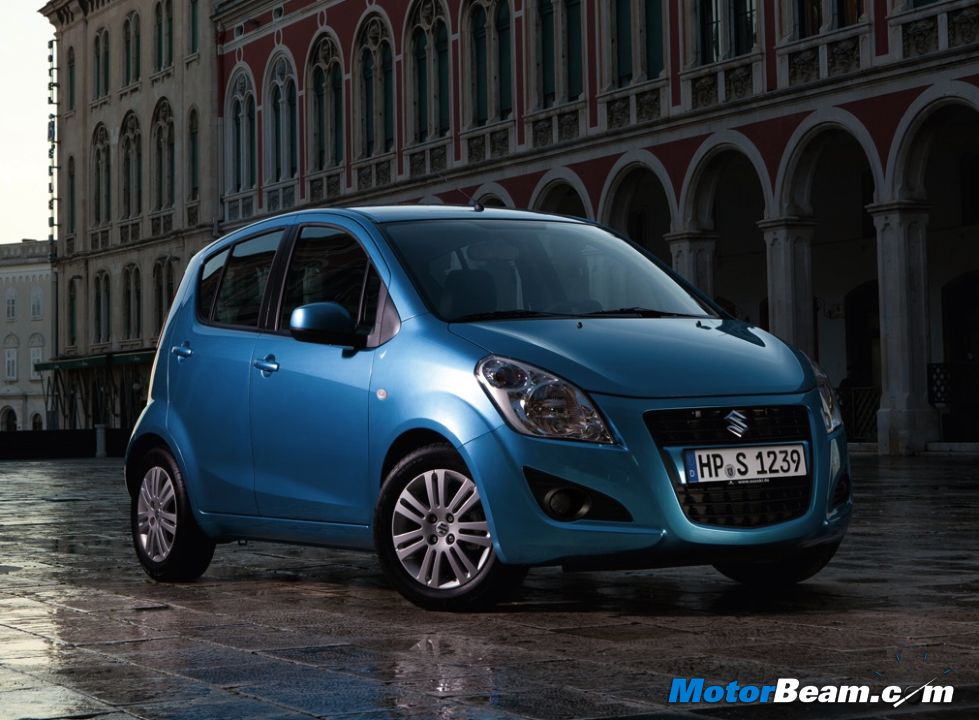 Maruti Suzuki Ritz has been a good seller for the company. Key selling point with the Ritz was the performance of the Swift but in a tall boy stance, which helps in easy ingress and egress. Also availability of diesel is what made Ritz such a good seller. Many customers opted for the Maruti Ritz instead of the Swift to get rid of long waiting periods. After selling 2 lakh units since May 2009, now it's fairly due for refreshment. The new 2012 Maruti Suzuki Ritz (aka Suzuki Splash abroad) was launched in Europe recently and we expect to get it in India in the next couple of months.
The changes in the Maruti Suzuki Ritz clearly show that it has visited the cosmetic surgeon only and no mechanical engineer is involved in the process. Starting from the front end, we see a completely redesigned bumper housing and big triangular air scoops surrounding fog lamps. A muscular flow line starts beneath it and extends towards the wheel arch. The bonnet has been shortened and a prominent grill like an A-star is provided. We expected some changes in headlight design, like they did it with the Swift but sadly other than above changes Suzuki has touched nothing else. Side profile is unmistakably same as the old Ritz except for the new 7-spoke alloy. At-least Rearview mounted blinkers should have made its way on the facelifted model.
The rear end gets a redesigned bumper with bigger scoops which replace the reflectors from the current model.
Moving inside, the makeover to the interiors is also limited to change in color of dashboards and inserts. The new Ritz gets the darker black plastic for the dasboard along with silver inserts, which are now changed to shiny black plastic. Somewhat, Swift is showing its influence inside. Fabric color also gets painted in all black theme.
The mechanicals remain the same with the two tried and tested 1.2 K-Series petrol engine and 1.3 Multijet diesel doing duty. These engines are mated to a 5-speed manual transmission. An automatic transmission is welcome if it makes it with this makeover. But there is a rare chance of Maruti Suzuki bringing in the auto box, as its not offered in the Swift either.
Unlike the new Maruti Suzuki Swift, the 2012 Ritz is nothing but a midlife makeover, where in no big changes have been incorporated! Let's see if it can pump in some life into the falling sales of the hatchback. It may help Maruti Suzuki to ease out the tension caused due to overbookings of the Swift and also lead to price hike of the Ritz. However this makeover is quite disappointing and we hope a complete makeover, addressing more issues is done in the next couple of years.