Maruti Suzuki Smart Hybrid Technology Now In The New Baleno By NEXA
We explain you how does the Maruti Suzuki Smart Hybrid Technology work in the new Baleno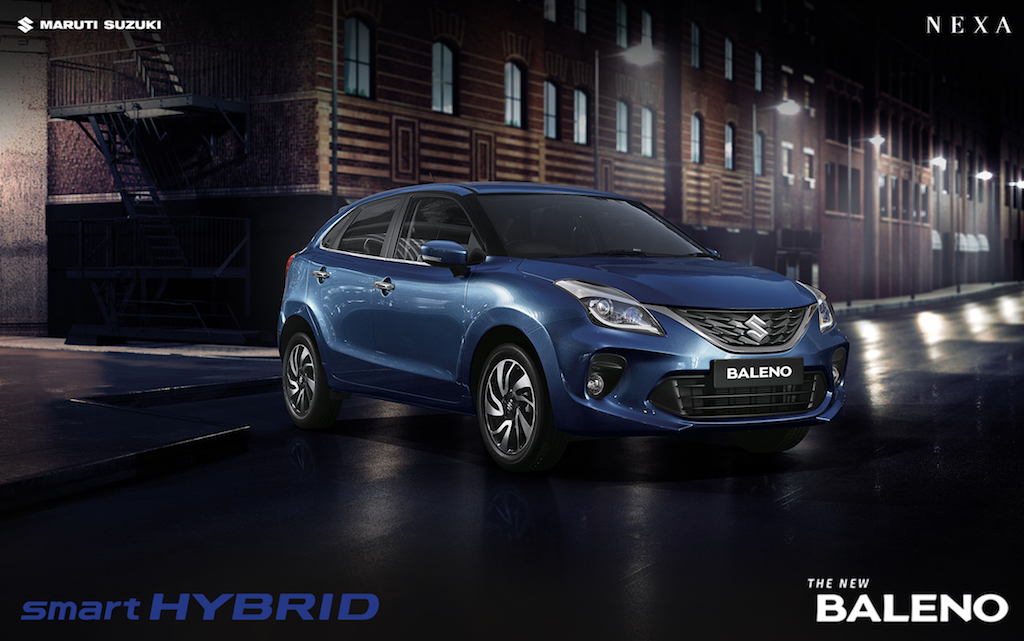 Baleno by NEXA is one of India's bestselling premium hatchbacks. The automaker introduced their new generation Smart Hybrid Technology in the New Baleno with a new Dualjet, Dual VVT engine. You might ask, what exactly is the Smart Hybrid Technology and how does it work? Well, we're going to tell you just that.
The Smart Hybrid system comes with a Lithium-ion battery, which is not only compact in size but also offers a long service life. The Smart Hybrid Technology offers a variety of functions like Torque Assist, Idle Start-Stop, and Brake Energy Regeneration. These functions work in tandem with each other to reduce your fuel consumption and offer a better driving experience too.
The Torque Assist function uses the energy stored in the Lithium-ion battery during acceleration, which results in optimal power delivery leading to lower fuel consumption.
The Idle Start-Stop function is another useful feature of Smart Hybrid Technology. It switches off the engine when the vehicle is idle and as soon as you press the clutch, the engine starts within a second. This entire operation takes place silently. The main aim of this function is to reduce unnecessary fuel consumption.
The Brake Energy Regeneration function is an important one. When you apply the brakes on the vehicle, this function stores the energy that has been generated while decelerating and stores it in the Lithium-ion battery. Ultimately, this same energy is used to enable the Torque Assist and Idle Start-Stop functions.
Talking about the engine, the New Baleno now gets a Dualjet, Dual VVT engine, which produces 66 KW of power, and 113 Nm of torque. Like 1.2 L VVT engine, the new DualJet, Dual VVT is also BS VI compliant, and both these engines adhere to the new emission norms meant for the Indian market.
BS VI cars are required to adhere to strict Nitrogen Oxides (NOx) and Non-Methane Hydrocarbons (NMHC) emission limits and Maruti Suzuki has engineered the mechanicals of the New Baleno to make it meet these norms.
What is really noteworthy is the fact that Smart Hybrid Technology has been introduced for the first time in the premium hatchback segment in India with the New Baleno. The New Baleno with Dualjet, Dual VVT Smart Hybrid Technology is available in the Delta and Zeta variants priced at Rs. 7.24 lakhs and Rs. 7.86 lakhs respectively (ex-showroom, Delhi).
Maruti Suzuki Smart Hybrid
– Smarty hybrid tech offers Torque Assist, Idle Start-Stop and Brake Energy Regeneration
– It reduces fuel consumption and offers better driving experience
– Smart Hybrid Technology introduced for the first time in the premium hatchback segment