Maruti Suzuki To Bring Ritz Facelift?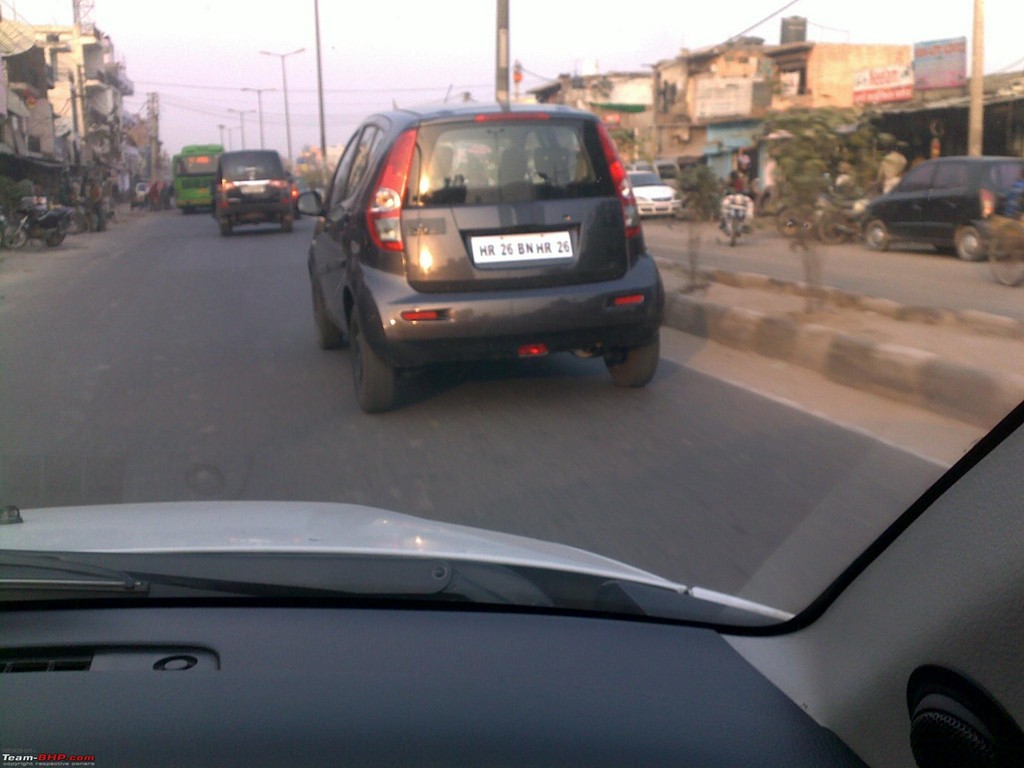 The country's largest car maker, Maruti Suzuki who used to enjoy almost half of the total passenger car market share in India is facing stiff competition from many competitors at this time. In the event of such heat, the company is on a move to roll out facelifts of its models to keep customers coming to their showrooms. Recently the company had launched the facelifted version of its A-Star model. Though there were not much changes made to the exterior of the vehicle, the interiors got some extra zing which was missing in the earlier version.
After the A-Star it looks like it's the turn of Ritz now, all thanks to a member of Team-BHP who snapped a picture of the Maruti Suzuki Ritz undergoing some test rides near Gurgaon. The car didn't show any major signs of camouflage but sported a small amount of it on the name plate. According to the reader, the car was also camouflaged from the front but a picture of it couldn't be snapped. From the rear, the facelifted Ritz doesn't show much signs of any changes that it might have gone through.
Since the front part was camouflaged, we expect that the facelifted Ritz might get some revised headlamps and a new front bumper as well. Under the hood, it is expected to be powered by the same 1.2 litre K series petrol engine and the 1.3 litre Fiat DDiS diesel engine. Minor tunings might also be incorporated to the engine to make it more fuel efficient. The interiors might also get some new colour tones and extra instrumentation. The facelifted version is expected to be launched sometime in the later half of the current year
Spy Picture Source – Team-BHP