Maruti Swift & Datsun GO Fail NCAP Crash Tests, Get 0 Stars
Global NCAP recently crash tested the Maruti Swift and Datsun GO in India. Both cars failed the test, receiving a 0 star rating. This makes both the GO and Swift very unsafe for our the Indian market.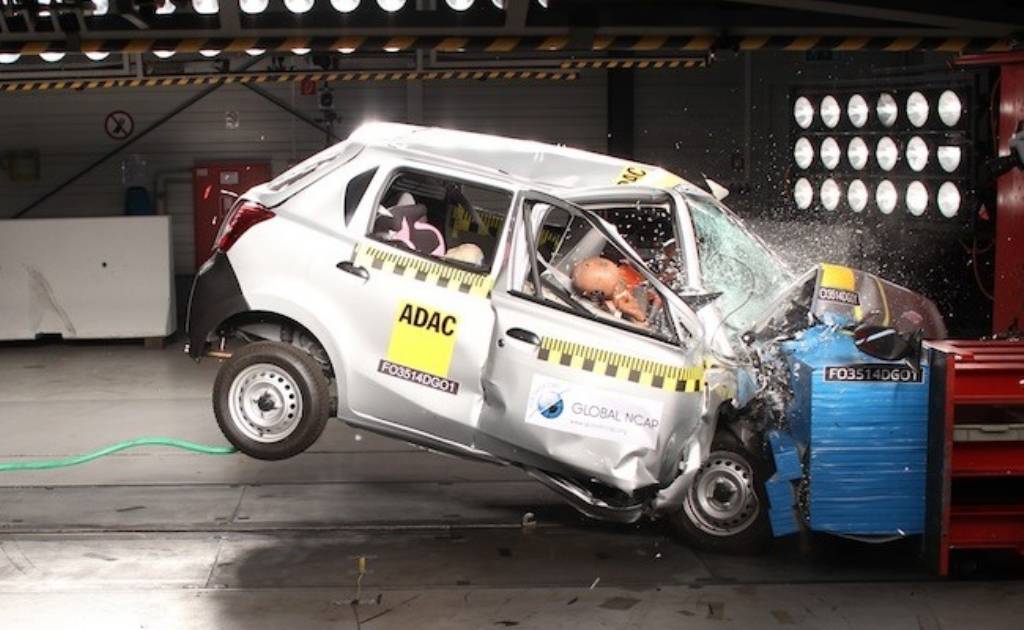 The focus on safety is increasing day by day or so it appears. Global NCAP has been crash testing Indian cars and till date the Volkswagen Polo has emerged as the safest car of the lot (with a 4 star rating). The safety organisation is restricting itself to rating only made in India cars with the Maruti Alto 800, Tata Nano and Hyundai i10 all failing the crash test. Now the latest cars to join the unsafe list are the Maruti Swift and Datsun GO. While one expected the GO to perform poorly, the horrible performance by the Swift comes as a shock, more so when the European model has got a full 5 stars.
Global NCAP mandates that all variants of the vehicle be equipped with airbags and ABS but Maruti doesn't offer these features on the lower trims. The crash test of both the Swift and GO revealed the dummies getting near fatal injuries, specially the driver. These cars showed poor structural integrity, more so the Datsun GO whose body shell disintegrated massively. The lack of ABS and airbags even on the top-end GO further compounds its problems as an unsafe car.
The Maruti Swift was unable to get a single point rating in the 64 km/hr frontal collision test. NCAP tested two variants, one base variant sold in India and the other was the variant which India's largest car manufacturer exports to Latin America. However in the South American market, ABS and airbags are mandatory resulting in the exported model getting a 3-star rating.
When the crash test takes place, Global NCAP invites the manufacturer to have a live view of it happening. When contacted about the results, Nissan acknowledged and stated that they are willing to adopt to new safety standards. Meanwhile Maruti chose to not react as the company knows in spite of getting poor safety ratings, the company will continue to set sales milestones one after the other. Case in point being the Alto, which faired so poorly in crash tests that many called it the world's unsafest car, yet it continues to set the sales chart on fire month after month. Safer cars can only be a reality if customers demand it.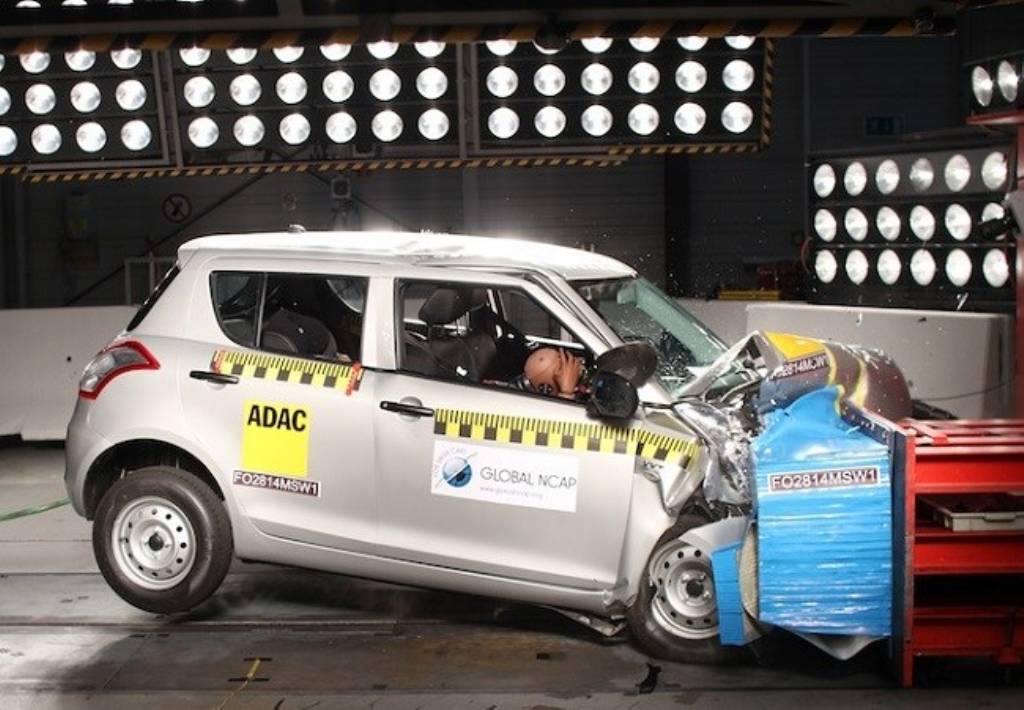 [youtube:https://www.youtube.com/watch?v=PNUPHflTrRA 540 375]
[youtube:https://www.youtube.com/watch?v=sRzh8uLA1tM 540 375]