Maruti Unveils SX4 S-Cross At Auto Expo [Live]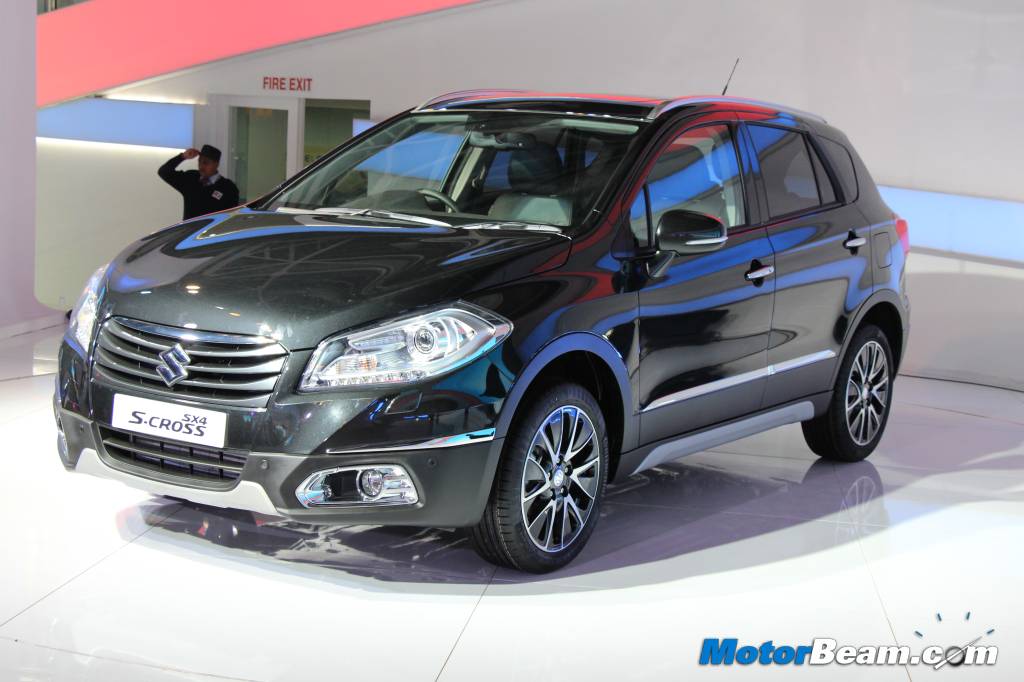 Maruti Suzuki has just unveiled the SX4 S-Cross at the 2014 Auto Expo. The S-Cross is a hatchback version of the SX-4 but don't mistake it for a regular hatchback. It is almost a compact SUV or we can refer to it as a crossover. The SX4 S-Cross won't be launched in India right now but Maruti Suzuki has made it clear that it surely has intentions of venturing into new segments. The Maruti SX4 S-Cross looks promising and if launched at a reasonable price tag, it will surely sell more than other pseudo crossovers like the Volkswagen Cross Polo and Skoda Fabia Scout.
The front of the SX-4 S-Cross looks similar to other Maruti cars but also different than the regular SX4 sedan. This design won't offend anyone and it does look fresh. There is body-cladding on all the doors and bumpers and this gives the SX4 S-Cross a very robust and rugged feel. While designing this vehicle, Suzuki engineers kept three things in mind – emotion, quality and aerodynamics. The overall body lines look good. The front bumper and side cladding has chrome trims which look classy. The wheel arches give the feel of a compact SUV.
The same theme is carried forward to the interiors of the SX4 S-Cross. Suzuki has made the interiors of the vehicle very appealing. Enough space is available for passengers in all seats and the boot space is good for carrying all your luggage. The silver inserts on the black seats look sporty and are a change from the regular beige that we see these days. Other notable features on the Suzuki SX4 S-Cross include 5-star rating in Euro NCAP, double-glass sliding sunroof and 4-wheel-drive with ALLGRIP technology.