Bajaj Unveils Pulsar CS400, Pulsar SS 400 [Live]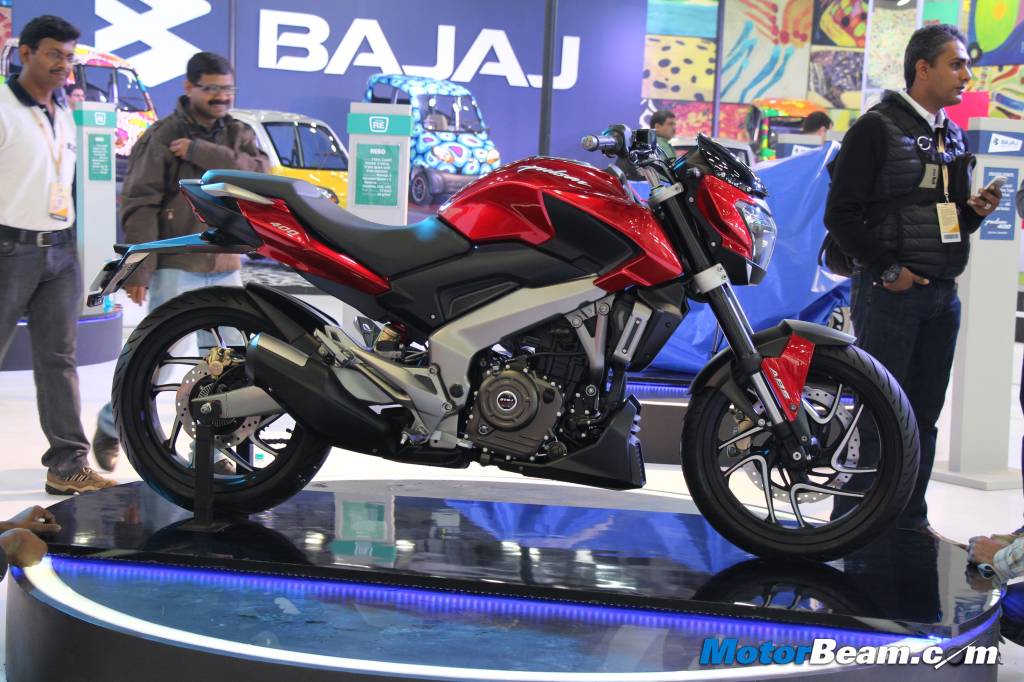 Pulsar 375, Pulsar 200 SS are all things of the past because Bajaj Auto has unveiled two new hot bikes at the 2014 Auto Expo, the Pulsar CS400 and Pulsar SS400. Both bikes are distant cousins of the KTM Duke 390 but are in concept form currently, the detailing on these vehicles is insane. Both the Pulsar CS400 and Pulsar SS400 are grabbing everyone's attention although one is a naked street-fighter while the other is a full faired machine. The bikes have ABS and look really stellar.
The Pulsar CS400 has a lot of Ducati influence, visible in the all digital console (with a display on the tank). The CS stands for Cruiser Sports and is a power cruiser on the lines of the Ducati Diavel. The Pulsar CS400 is going to be launched in 2015 but isn't a direct replacement to the Avenger. Bajaj Auto has created an all new category with the Pulsar CS400 which doesn't seem like a compromise in any way. It will be launched next year and we can expect Bajaj Auto to price the Pulsar CS400 at under Rs. 1.75 lakhs, which is quite attractive a price.
Coming to the Pulsar SS400, the bike is a full faired motorcycle which looks the part thanks to the massive detailing. While the platform and many bits are from the Pulsar 200 NS, the Pulsar SS400 has a gorgeous tail light unit which is too jazzy for production. The Pulsar SS400 also gets clip-on handle bars but doesn't have as long a wheelbase as the CS400 which is the bike to ride if you want to tour long distances comfortably. Both these bikes will go on sale within a year's time so it's exciting times for those who are big fans of the definitely male motorcycle brand.