Mercedes-Benz India Launches C200 CGI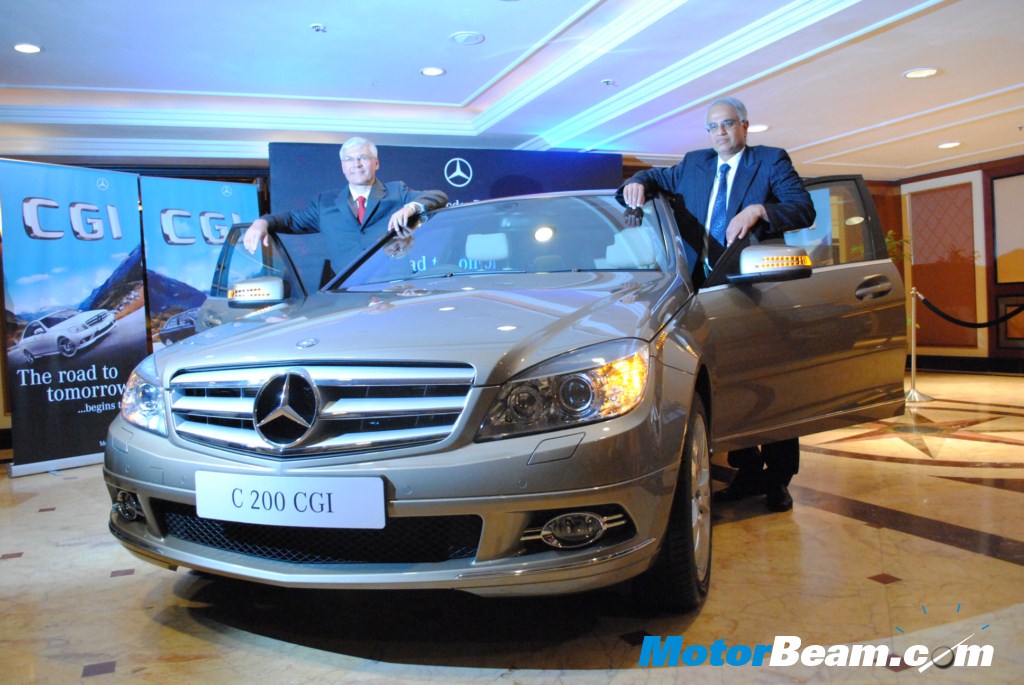 Mercedes-Benz has launched the C200 CGI in India priced at Rs. 28.44 lakhs (ex-showroom, Mumbai). The new CGI engine replaces the previous 4-in-line KOMPRESSOR technology with the world's first spray guided direct petrol injection. The main difference between the C200K and the C200 CGI is the use of turbocharging in the latter (the former used supercharging). The C200 CGI BlueEFFICIENCY now features lower fuel consumption along with more power (186hp at 5600 rpm) and increased bottom-end torque (285 Nm at 2400-4000 rpm).The C-Class powered by the CGI gasoline technology will be the entry level Mercedes in India.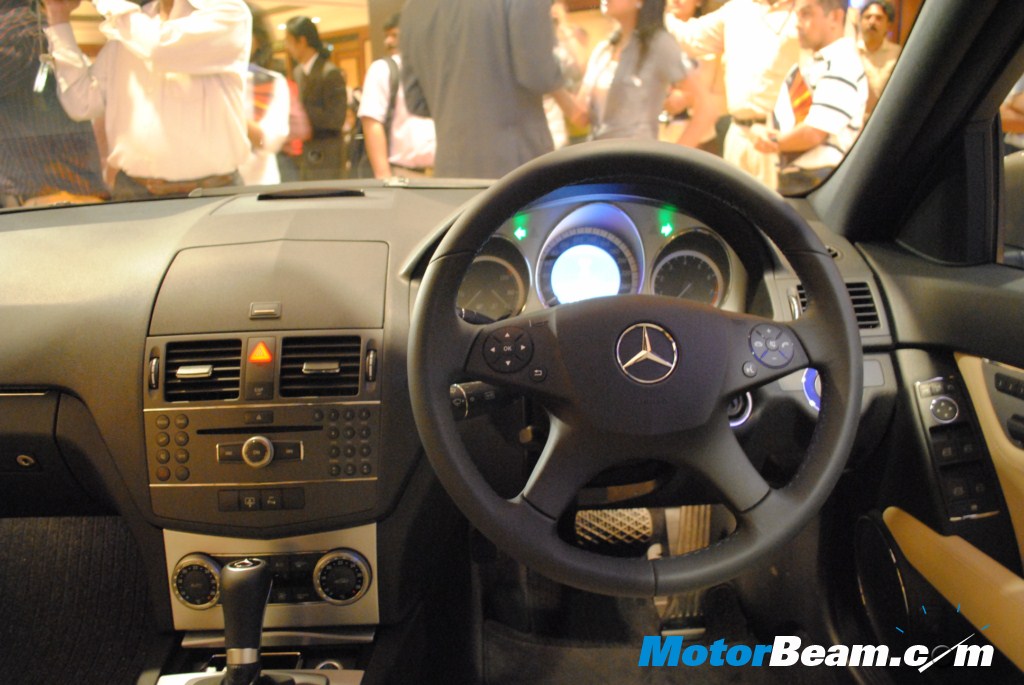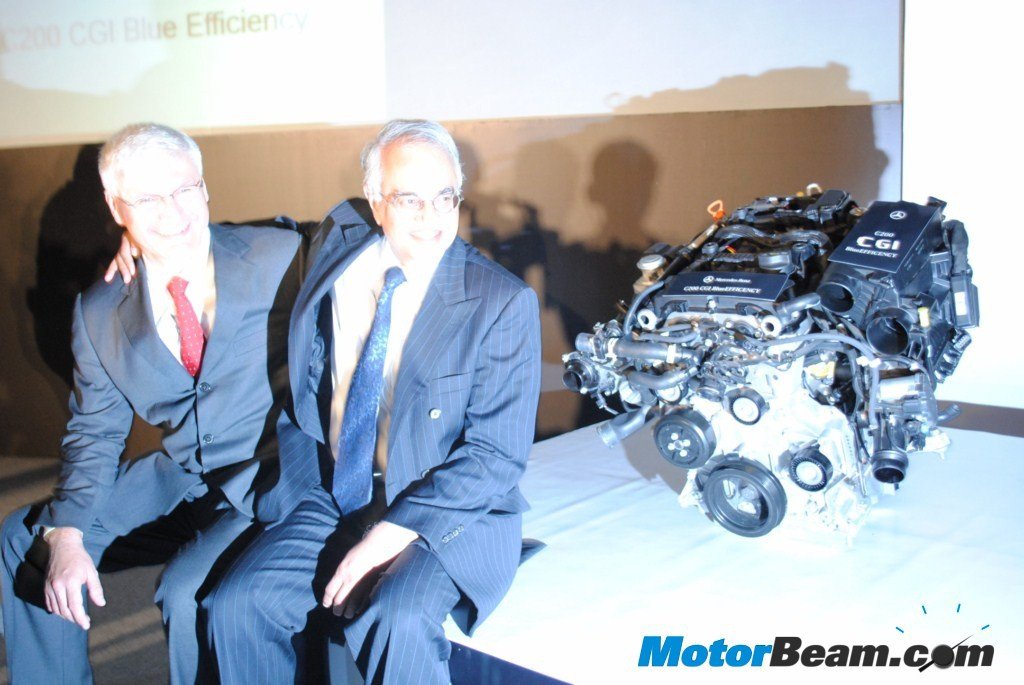 Dr. Wilfried G. Aulbur, MD & CEO, Mercedes India (left) and Vice President Product Innovations & Process Technologies, Group Research & Advanced Engineering – Daimler AG, Dr.- Ing. Bharat Balasubramanian (center), from Germany who shared his insights on the CGI technology. The CGI engine which does duty in the C200 (right).
Checkout more pictures from the launch and discuss the C200 CGI at the discussion boards here.