Mercedes S600 Blows You Away With 523 BHP Of V12 Power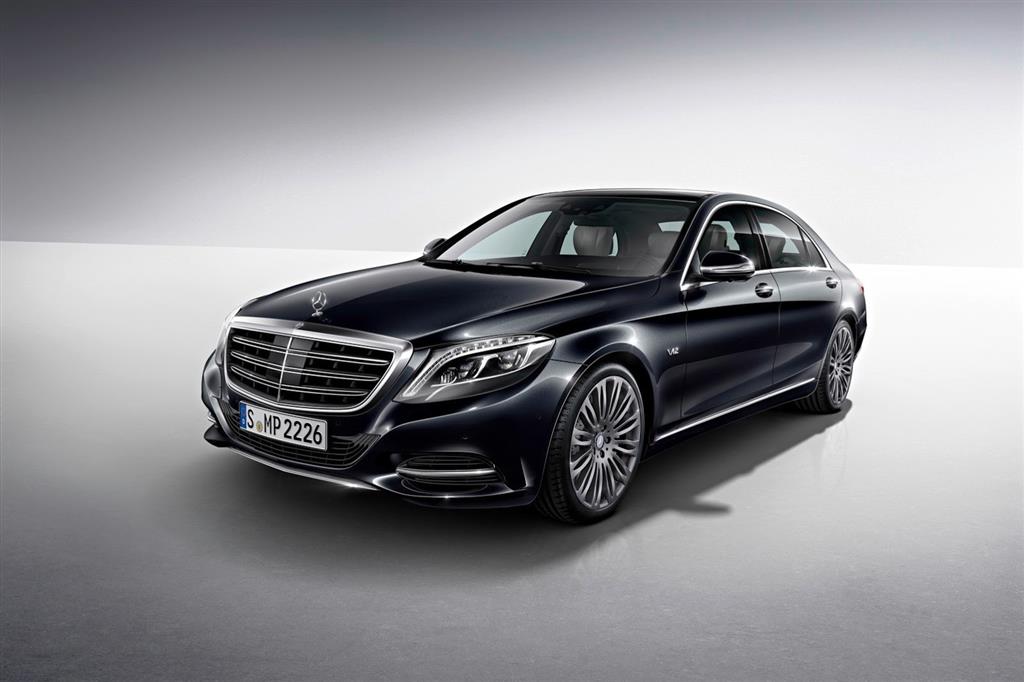 The Mercedes-Benz S-Class is one of the best cars available today. The German automaker has loaded this vehicle with too many features and all the latest technologies that you can't even think of. It is the ultimate buy for someone who is looking for comfort. The rear seat is like a sofa and you get all sorts of gadgets to indulge in while your chauffeur is busy negotiating traffic. The suspension is so good that you won't even feel any of those potholes that our country has in abundance. Mercedes-Benz launched the new V222 S-Class in India very recently. While only the S500 was launched initially, the company will also bring down the S350 CDI and S600 V12 to India.
Mercedes has now unveiled the new S600 V12 at the Detroit Motor Show. The S600 has a 6.0-litre V12 bi-turbo engine under the hood. This powerplant produces 523 BHP of power and 830 Nm of torque which is just mind-blowing. Since the S600 complies with Euro 6 emission norms, Mercedes has included an ECO start-stop system. The S600 gives out a claimed fuel efficiency of 8.84 km/l which is expected from a vehicle of this size. However do note that the fuel efficiency in India would drastically come down owing to our traffic and road conditions. Fuel efficiency in the city will be in the whereabouts of 4-5 km/l.
Mercedes has also announced that all the S-Class models will get some updates this year. You can now control the head unit with your fingertips just like you do with your smartphone. The S-Class will be offered with an optional touchpad where you can input alphabets, numbers and characters in any language that is recognised by the head unit. A couple of other options that Mercedes will offer with the S-Class include a heads-up display (HUD) and a front windscreen heating system.
Mercedes will also replace the COLLISION PREVENTION ASSIST with the new COLLISION PREVENTION ASSIST PLUS system. Basically, this system automatically brings the car to a halt whenever its sensors give out a warning that another vehicle or object is nearby and a collision might happen. This system operates at a maximum speed of 50 km/hr for preventing collisions with stationary vehicles and 40 km/hr for rear collisions.
Mercedes-Benz launched the S500 recently for a price of Rs. 1.57 crores (ex-showroom, Delhi) so we can easily expect the S600 V12 to cost more than Rs. 2.0 crores (ex-showroom, Delhi) whereas the S350 CDI can be expected at a slightly lower price than the S500. No matter what, the S-Class still remains a great choice for someone who wants to enjoy the best of both worlds i.e. relaxing in the back seat as well as taking the driver's seat. The S600 V12 will only take this one step forward with the mind-numbing features that it comes loaded with. The BMW 760Li and Audi A8L W12 are surely going to run for cover now!