Mercedes EQC Local Assembly Being Planned In India
Lowered duties on import of EV components gives Mercedes an opportunity for local assembly of the EQC.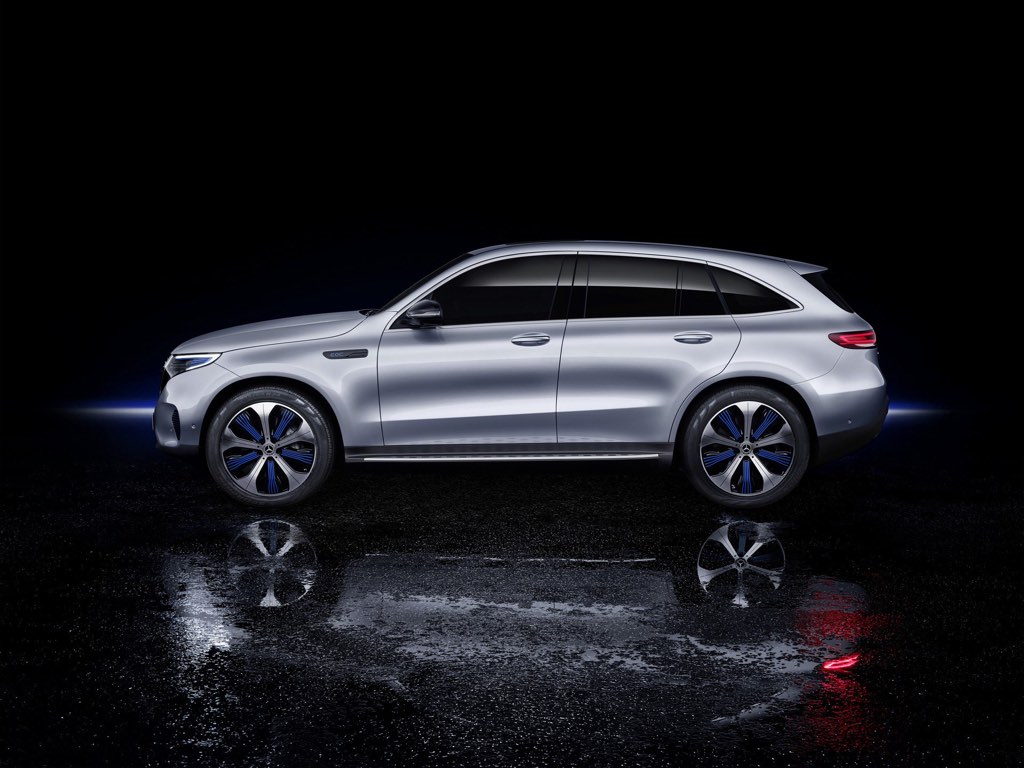 Luxury car manufacturer Mercedes is looking forward to introduce its first fully electric SUV in India. The time frame of the introduction is not very rigid, yet we can consider the German brand to go about it by the end of 2019. The company is also considering the prospects of local assembly of their products.
As the government has slashed the import duties on the components of electric vehicles, allowing the manufacturers to import their necessary components and assemble them locally in India. This gave most of the manufacturers an upper hand in considering local assembly of their future vehicles.
The Mercedes GLC is already being assembled here in India. The carmaker's all-electric SUV is based on the same platform as the GLC and that gives them the opportunity to consider the electric vehicle and its assembly here in India itself. This would also result in a lot of cost saving for the company. The government's recent approval to the FAME II scheme benefits Hybrids and EVs, but only those priced under Rs. 15 lakh. This might not be the case with Mercedes.
Looking at the design, The Mercedes EQC looks very similar to the early EQC concept. It gets the same shape and the the 5-door layout. The EQC is considerably longer by 105 mm and lower by 315 mm in comparison with the GLC. Both the EQC and the GLC have a similar dimension for the wheelbase. At the heart of the matter, the EQC gets not one but two electric motors. The two motors power the front and the rear wheel individually. Both the motors deliver 407 HP in conjunction and a staggering 765 Nm of torque. Talking about numbers again, the EQC is said to shoot from 0-100 km/hr in just 5.1 seconds with a top speed of 180 km/hr. The two motors draw their power from an 80 kWh battery and its said to have a range of approximately 400 km on one charge.
Coming to the question of the price of the EQC. How much will it be priced at when it would be assembled here locally. The EQC will go on sale internationally later this year as is expected to carry a price tag of approximately Rs. 62 lakh when converted to Indian currency. A certain reduction in price might be possible but it just might be a negligible amount. The Mercedes EQC upon launch will battle the likes of all-electric Audi e-tron which is also expected to hit the Indian shores by mid-2019.
Mercedes EQC Local Assembly
– Mercedes is looking to locally assemble the all-electric EQC
– It is going to share its base with the Mercedes GLC
– The company is planning local assembly for the EQC
– The EQC runs using two electric motors making about 407 HP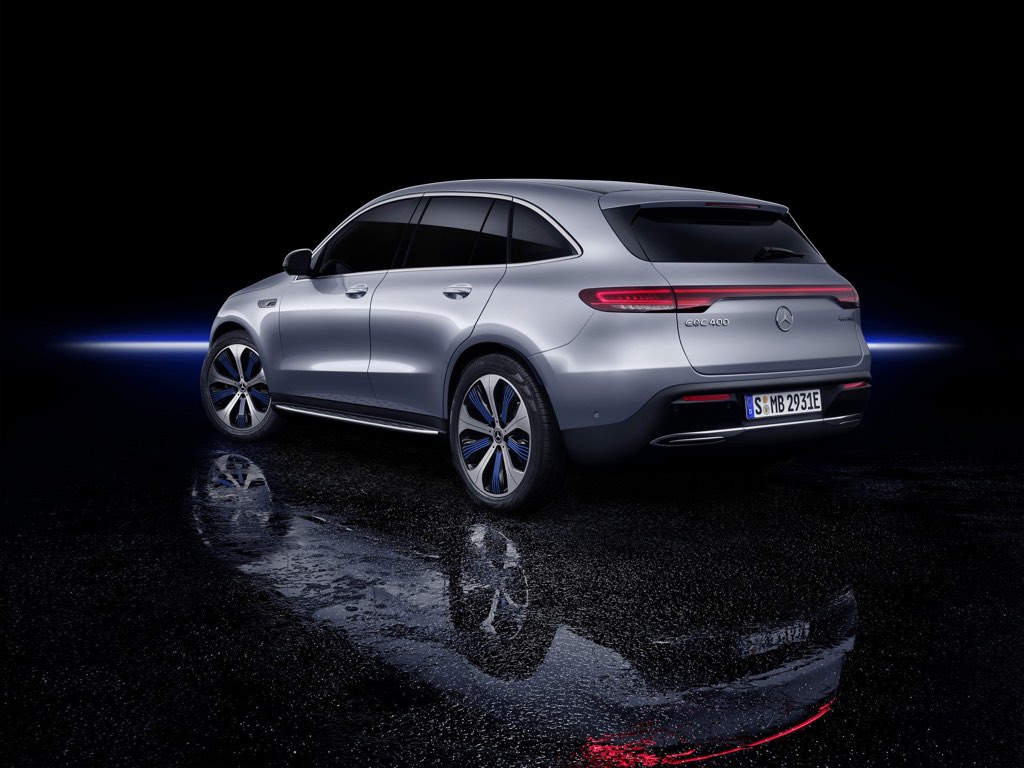 Source – AutocarIndia.com