Mercedes India Launches E-Class Coupé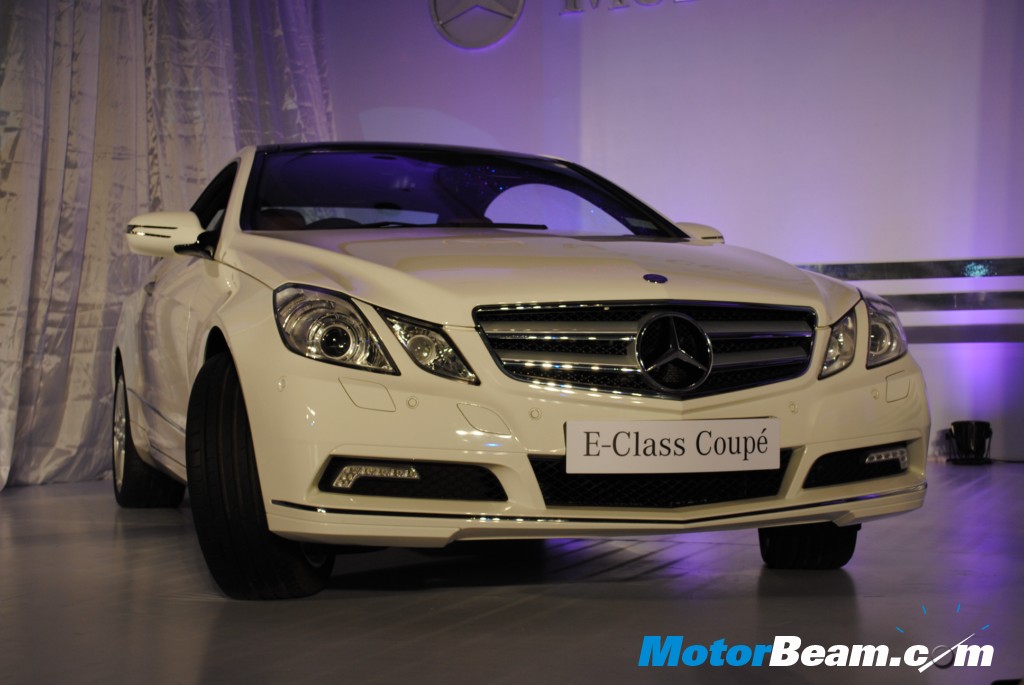 Mercedes Benz continued its spree of launches by adding a another member to the Mercedes family and this time it happens to be the New Mercedes E-Class Coupé. The E-Class Coupé is the most aerodynamic series production car in the world with a drag coefficient of 0.24 only. The E-Coupé uses a 3.5 liter V6 engine which produces 272hp of power at 6000rpm. It is priced at Rs. 56.38 lakh (ex-showroom Mumbai). With its classic Coupé side aspect, reflected by no B-pillars and fully retractable side windows, the new two-door car is a particularly sporty interpretation of the E-Class' dynamic design.
"The E-Class Coupé makes an unambiguous statement about a lifestyle characterized by beauty and sophistication. With its expressive styling, premium equipment, state-of-the-art technology and high safety standards, the New E- Coupé meets the needs of young individuals looking for a car that is athletic, striking and passionate. The vehicle rounds off the automotive product range and targets a clientele for whom style and individuality is of significant importance". – Dr. Wilfried Aulber, CEO, Mercedes Benz India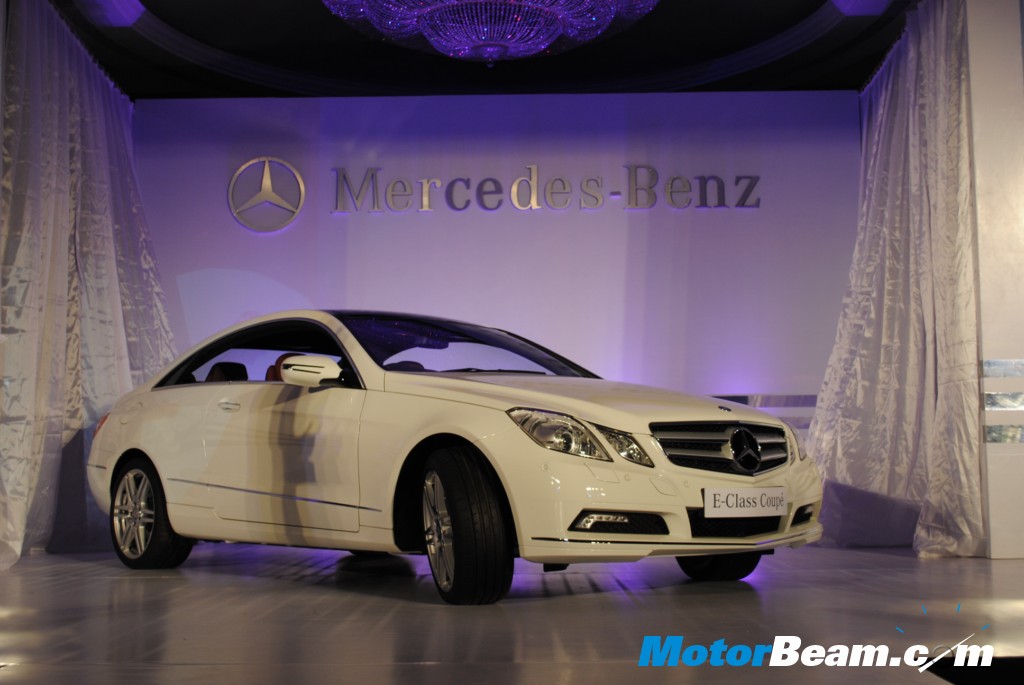 The product features new trendsetting technologies – like ATTENTION ASSIST (drowsiness detection system), selective damper control, preventive occupant protection Adaptive Main Beam Assist, PRE-SAFE® technology and Intelligent Lighting System all of which together make the E- Coupé a "thinking" partner. These features can not only see, feel, and respond to dangers by means of its "reflexes," but also act independently to prevent accidents or minimize their effects. With such advanced technical developments and E-Class Coupé specific features (like keyless go, panaromic sunroof to name a few), this car further consolidates the leading position of Mercedes-Benz in the luxury class.