Mercedes Showcases IAA Concept At Frankfurt, Very Innovative Indeed
German automaker Mercedes-Benz has unveiled the IAA concept and the vehicle is a world record breaker in aerodynamics.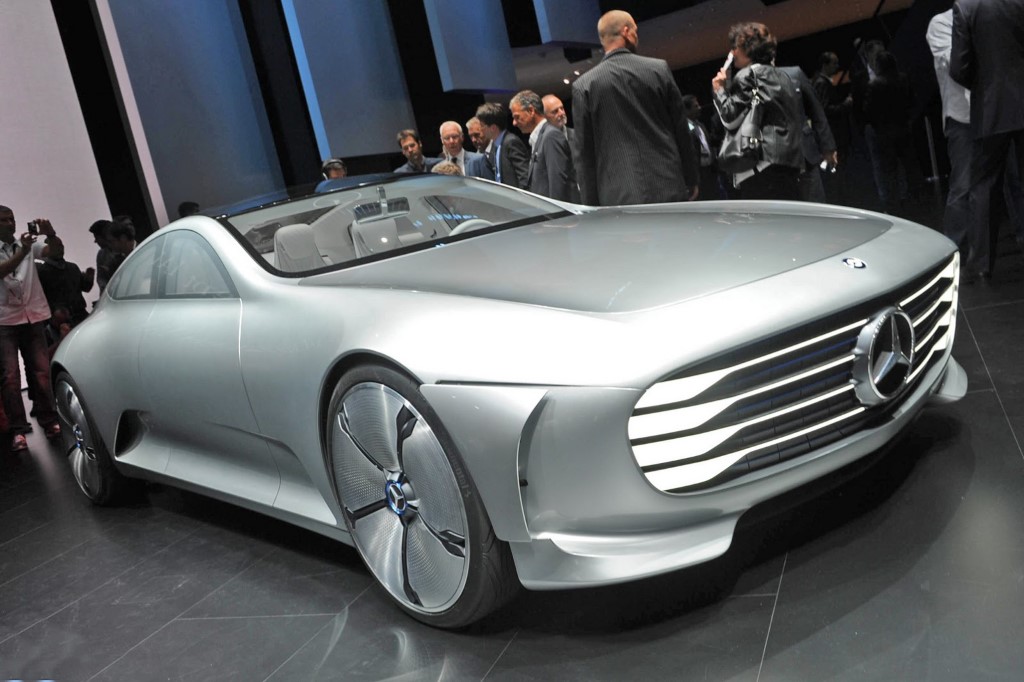 Mercedes has showcased the IAA concept at the Frankfurt Motor Show and it packs quite a lot of innovation. On the looks part, the IAA is pretty much basic but a lot of emphasis has been put on performance and aerodynamics. The front of the IAA is flanked by a huge grille and a large Mercedes logo. The vehicle has been given a proper coupe-like shape and the alloy wheels are pretty huge in size. The rear also gets a lot of slats just like the front grille. The IAA is an aerodynamic world record breaker with a drag coefficient of 0.19.
The Mercedes IAA also has an incredible feature of changing its shape while moving. How futuristic and incredible is that! At speeds above 80 km/hr, the concept changes its shape from design mode to aerodynamic mode. There are eight segments that are deployed at the rear end, extending it by 390 mm while the flaps in the front bumper extend outwards by 25 mm and rearwards by 200 mm. Thanks to this, the airflow around the front end and front wheel arches improves a lot. The concept also comes with active wheel rims that change their cupping from 50 mm to zero. The fin in the front bumper retracts by 60 mm to improve flow along the underbody.
Thanks to all these body movements, the Mercedes IAA Concept gets a very slippery shape. Engineers at Mercedes-Benz came up with this shape with the help of a numerical flow simulation for one million CPU hours. This is the time that is usually taken to develop a proper production model. The IAA also gets a lot of sensors that enable autonomous driving and Car-to-X communication. The vehicle is powered by a petrol/electric plug-in hybrid drive that produces 279 PS of power and has an electronically limited top speed of 250 km/hr.
In aerodynamic mode, the concept has a range of 66 kms on full electric drive and emits 28 g of CO2 per km while in design mode, the IAA goes 62 kms on electric drive and gives out 31 g of CO2 per km. This vehicle will not be put into production but learnings from this model will surely be transferred to the Stuttgart automaker's future cars.